AI-driven chatbots have transformed the way we communicate, access information, and perform various tasks. Telegram, a popular messaging service, has embraced this development by hosting a diverse range of cutting-edge AI chatbots.
These virtual assistants cater to different needs and interests, providing personalized and efficient solutions at users' fingertips. In this article, we will explore the top 7 AI chatbots on Telegram, highlighting their functionalities and how they are revolutionizing user experiences.
Advertisement - Continue reading below
---
Related: What are chatbots and how can you use them?
---
Top 7 AI Chatbots to Try
From engaging in informative conversations with Free ChatGPT Bot to playing games with friends using GameBot, these chatbots offer a range of functionalities. Here is our top 7 list to try;
1. Plasma AI Bot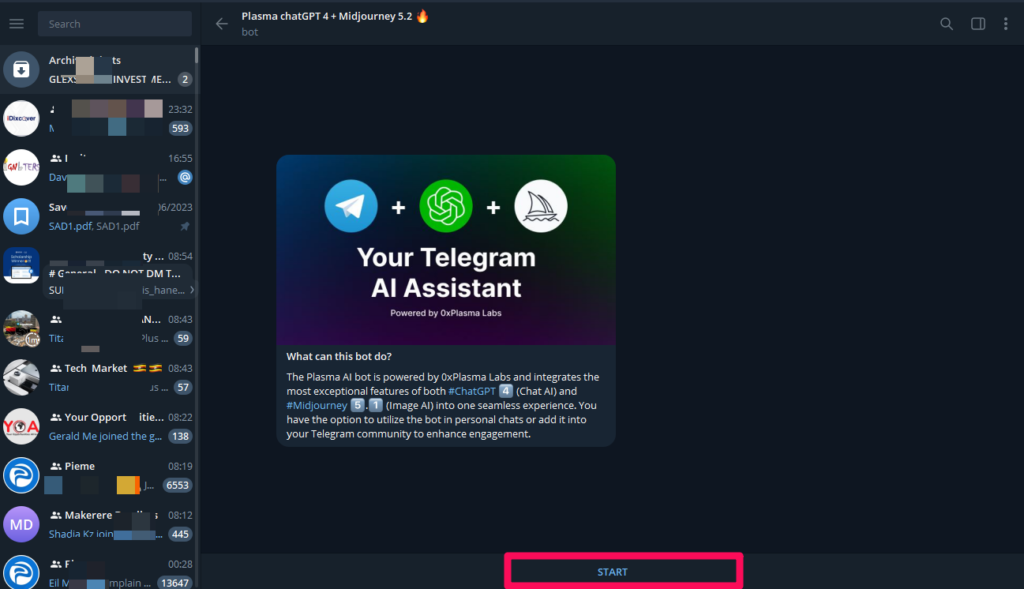 One of the most sought-after AI chatbots on Telegram is Free ChatGPT Bot (former name). While there is no official ChatGPT in Telegram, numerous bots utilize the API of this advanced AI model. Plasma Bot engages users in rich and contextual conversations, offering detailed information on a wide range of topics.
2. GameBot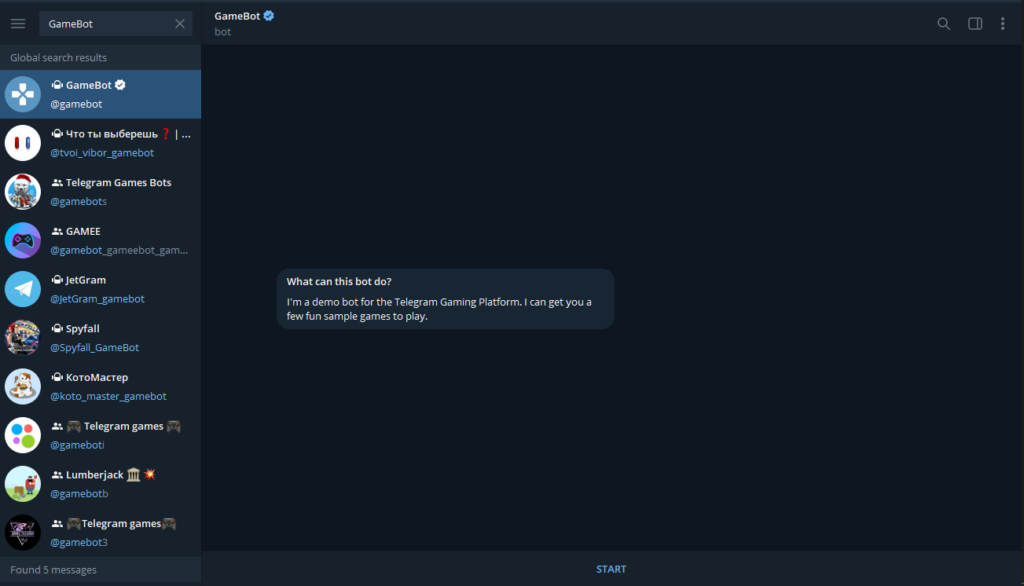 For gaming enthusiasts, GameBot on Telegram provides an immersive experience. Users can play games directly on the Telegram platform, including Math Battle, Corsairs, and LumberJack. GameBot allows users to challenge friends and compete for high scores, adding a social element to the gaming experience.
3. WeatherBot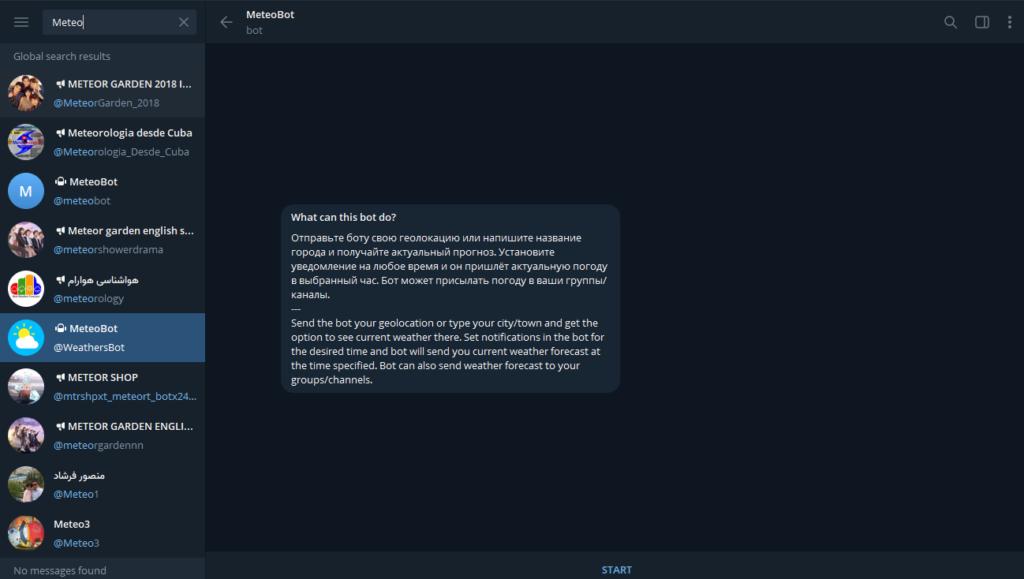 WeatherBot offers accurate and up-to-date weather forecasts for any location. Users can access current weather conditions, hourly forecasts, and long-term predictions, including temperature, precipitation, and wind speed. With its user-friendly interface, WeatherBot is a valuable tool for planning outdoor activities or exploring new places.
---
Related: How to Create an Automated Telegram Bot to post in your Telegram Channel/Group
Advertisement - Continue reading below
---
4. Translate AI Bot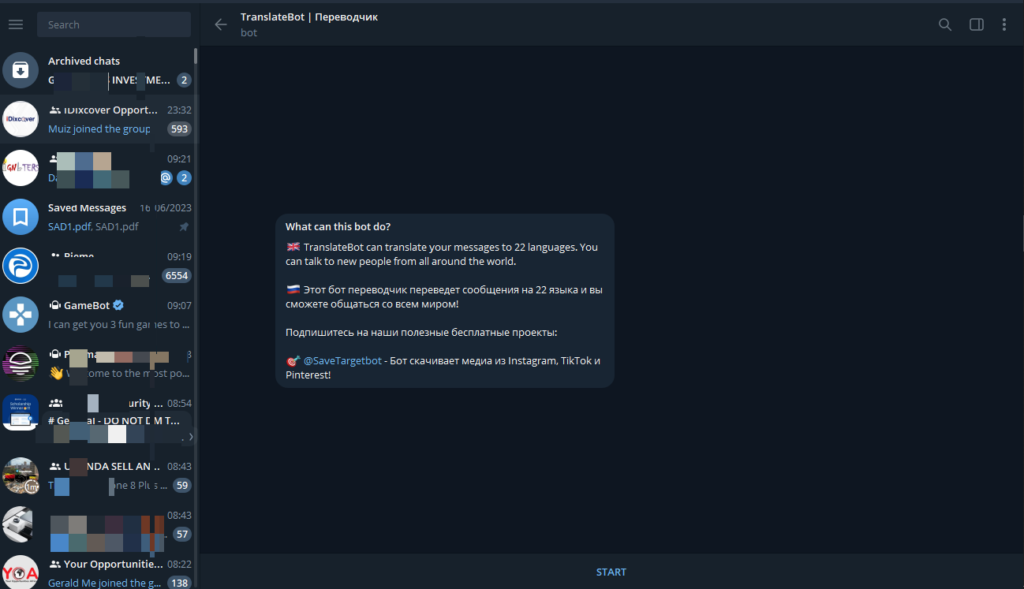 For seamless communication across language barriers, the Translate AI Bot on Telegram comes to the rescue. This chatbot instantly translates text between multiple languages, making it convenient for travelers and facilitating multilingual conversations.
5. CryptoBot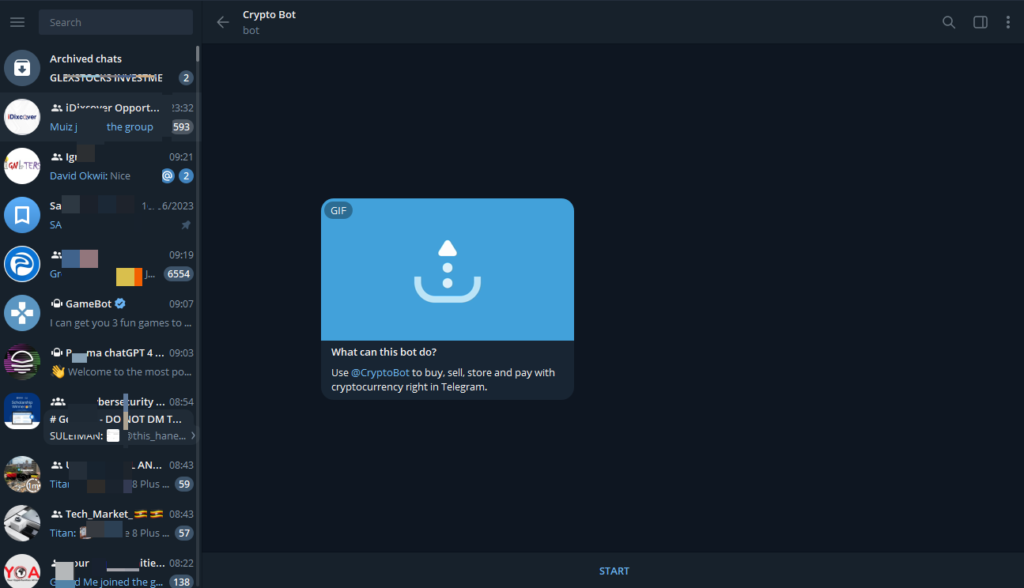 CryptoBot is a must-have for cryptocurrency enthusiasts. It provides real-time updates on cryptocurrency rates, market trends, and news. Users can stay informed about the latest developments in the crypto world and make well-informed decisions based on accurate information.
---
Related: Use ChatGPT in Telegram With this Bot
---
6. RecipeBot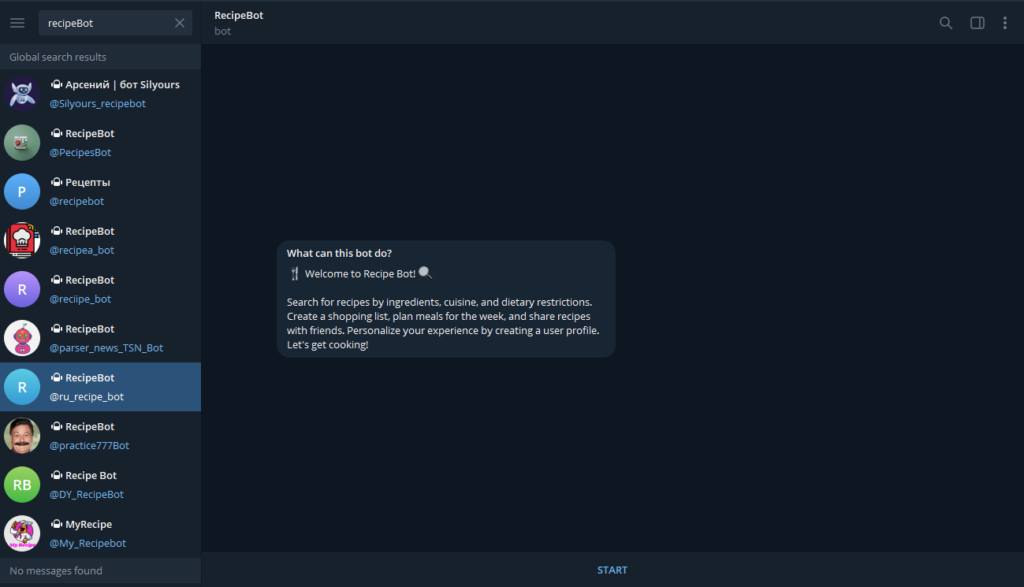 Food lovers can rely on RecipeBot to discover new recipes and cooking tips. This chatbot takes user preferences, dietary restrictions, and available ingredients into account to suggest personalized recipes. Whether you're a novice or an experienced chef, RecipeBot offers culinary inspiration and guidance.
7. MovieBot
Movie enthusiasts can enhance their film-watching experience with MovieBot. This chatbot offers movie suggestions, ratings, reviews, and showtimes for nearby theaters. Users can search for movies by genre, release date, or actors, and receive personalized recommendations based on their viewing history.
Conclusion
Telegram's AI chatbots have revolutionized user experiences by providing tailored solutions across various domains. With their advanced AI capabilities, these chatbots on Telegram have become indispensable companions for users seeking convenience, entertainment, and personalized assistance. Do let us ow which one stands out for you.