It's that time of the year again when Google Music/YouTube Music loyalists like myself feel like outcasts. Social media is currently buzzing as everyone is sharing their Spotify wrapped for 2021. The Wrapped update is something Spotify users look forward to every year.
Spotify (on Wrapped) shows users fun stats about their most streamed artists and songs every year. But it looks like things are going to change for YouTube Music loyalists this year. YouTube Music has announced the launch of the 2021 Recap feature.
Advertisement - Continue reading below
Similar to Spotify's Wrapped feature, YouTube Music's 2021 Recap will show users their top streamed artists, songs, and music videos for the year 2021. Before now, all you get from Google Music/YouTube Music is Year in Review and emails of top stats – and it wasn't even available to everyone.
How to Find Your 2021 Recap on YouTube Music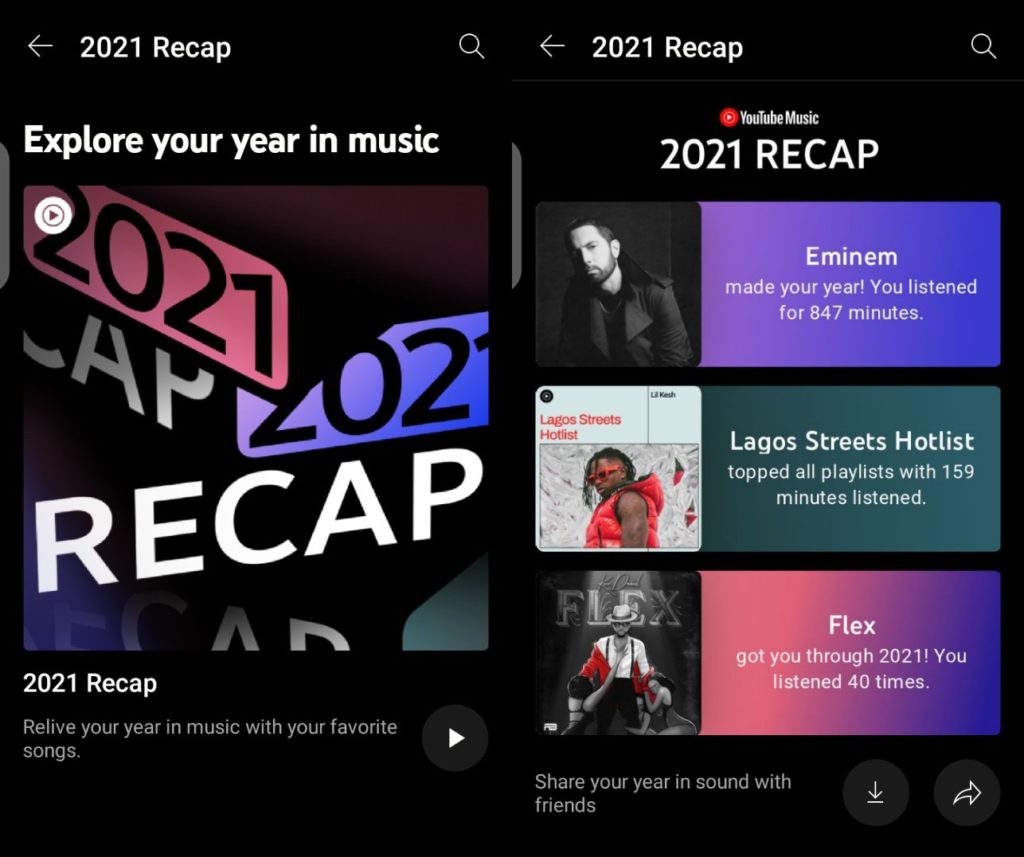 To see your 2021 Recap, you'll need to have the YouTube Music app installed on your smartphone (The feature is available on Android & IOS).
Tap your profile avatar in the top-right corner of your YouTube Music.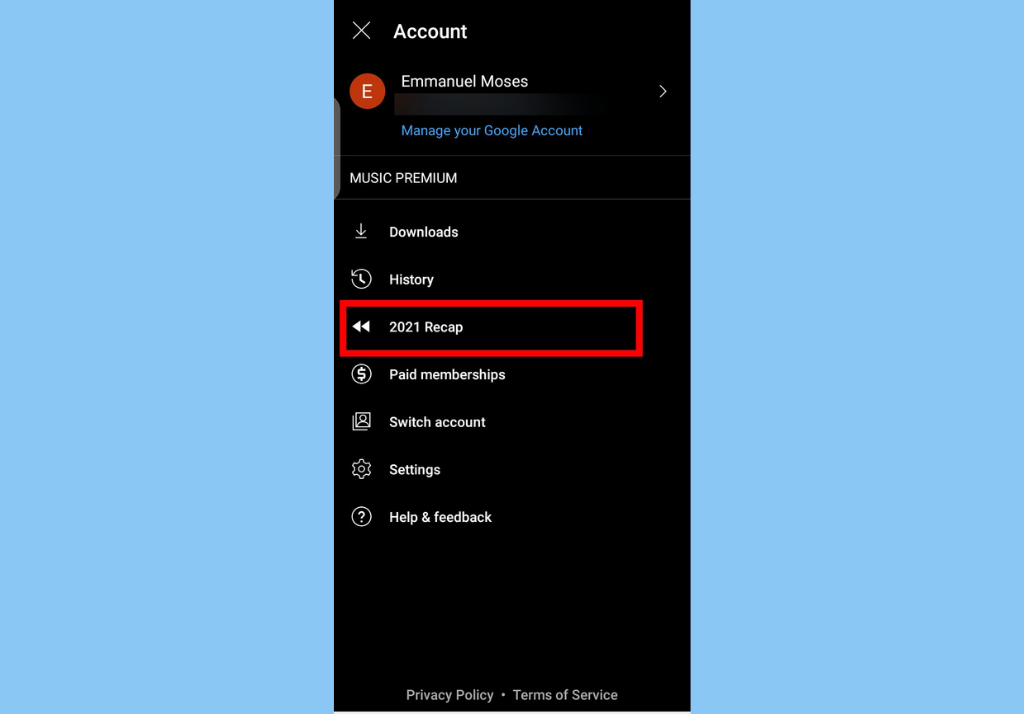 The 2021 Recap should appear between the History and Paid memberships options. You will then see your 2021 Recap (Top 100 songs), top artist (the artist you streamed their songs the most), top song (Your most streamed song), and more.
Just like Wrapped on Spotify, users will be allowed to share their YouTube Music recap with others on platforms like Facebook, Twitter, Instagram, and other social networks available.
Just tap on 2021 Recap > hit the share button at the top > then click Share. Note that, once you share, your playlist will be visible to anyone with the link. You can also download the graphic of your music stat.
Finally, the feature is still rolling out and it should be available to every YouTube Music subscriber in no time. If you don't have it yet, you can update your YouTube Music app and check again.
Advertisement - Continue reading below