Have you ever watched a YouTube video and you wanted to share a particular scene with someone? Yes, that happens to almost every one of us. The go-to thing to do is share the YouTube video link and then tell the person the time so they can look it up themselves. But there's a better way to share a YouTube video at a specific start time.
Sharing a YouTube video and saying the time to start can feel very manual, especially on the part of the person we're sharing with. However, with this feature, users can share a link with others and when they start to watch the video, it starts from the specific time that the sharer had set.
Advertisement - Continue reading below
Here's an example: If I shared a YouTube video with football highlights with a friend and wanted them to watch one particular goal, I'd set it such that when they click on the link to watch, it starts from the buildup to that particular goal I want them to watch.
In this post, I'll take you through how you can share a YouTube video and make it start at a specific time. Please note that this feature is only available if you're using the web version of YouTube. No mobile. Read through.
---
READ MORE: How to download YouTube Videos offline on Chromebook
---
Share YouTube Video at Specific Start Time
Follow the steps below to share a YouTube video and set it to start at a specific time.
Open any video you want to share.
Click on the SHARE option that's located directly beneath the video.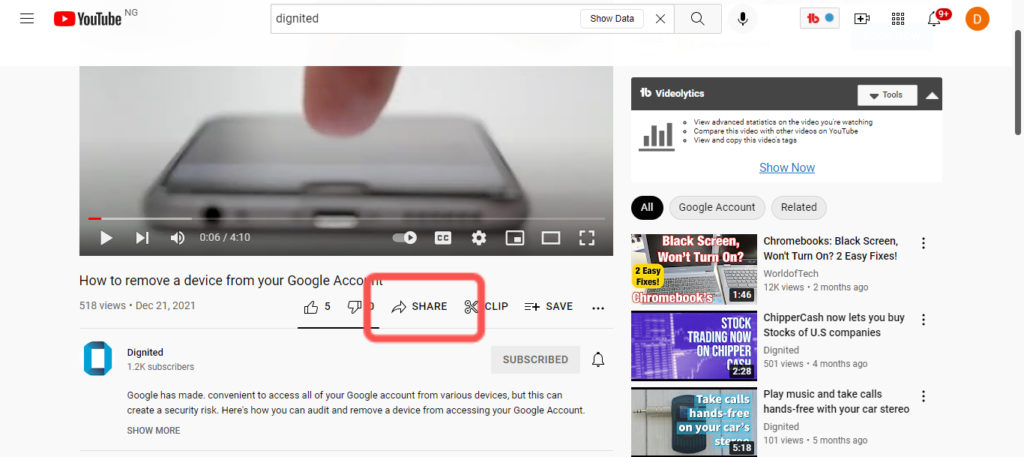 In the pop-up that shows, tick the small checkbox that's just beside the "Start at…"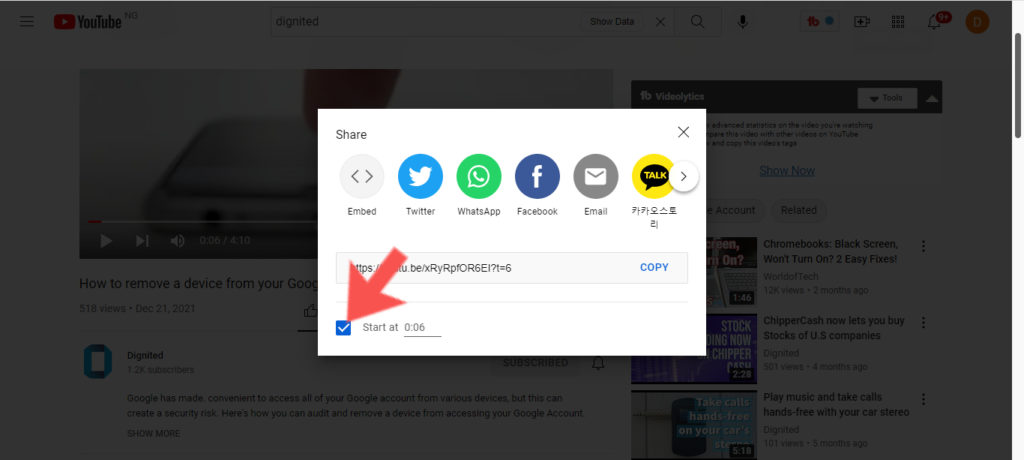 Set the time you want the video to start from when you share it with someone. If you clicked share at the point where you wanted it to start from, the time will already be set for you.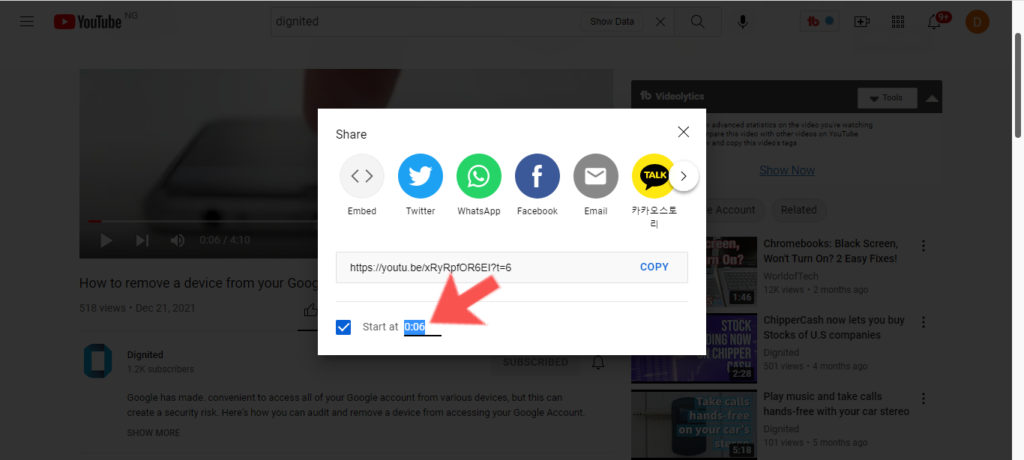 After setting the time, you can copy the YouTube link and share.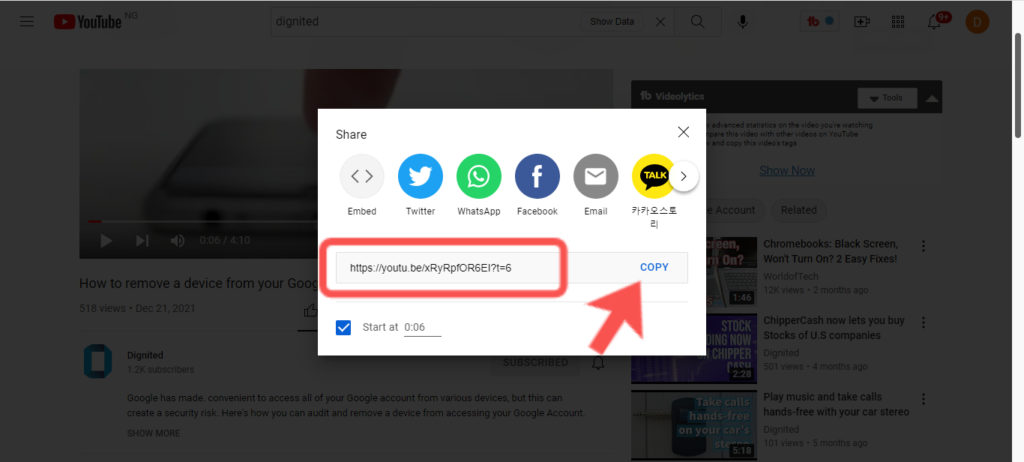 Observing the link, you'd notice that as you set the time you want the video to start from when you share, the link changed. This will help YouTube know what exact time to start the video for anyone that clicks through that particular link.
You can also share the link on any of your preferred social media platforms or embed it in a website.
You can also edit the links manually by adding "t=[time in seconds]" at the back of the link. For example, if you want the video to start at 3:00 minutes, you'd add "t=180" behind the original link of the YouTube video and you're good to go.
Hopefully, this improves your experience with sharing YouTube videos with others. Tell us in the comments section if you were able to use this feature and if it improved your video sharing experience.
Advertisement - Continue reading below