The Roku PIN helps you set up parental controls and also regulate purchases on your Roku TV. Without creating a PIN, you have no parental controls which means your kids aren't protected. They are free to watch all sorts of content. Also, they can subscribe to new services and make purchases without limit if you aren't watching. So creating a PIN is very important, especially in a family setting.
Create Roku PIN
You can create a PIN by logging into your Roku account on the Roku website using your phone or computer. To use your computer, simply visit my.roku.com and log in to your account. Then under PIN preferences, you will see if a PIN is required to make purchases or if parental controls are set. So click on Update.
Advertisement - Continue reading below
Now you can choose to require a PIN to make purchases or to play any content within The Roku Channel or both of these options. Note that parental controls will only work with The Roku Channel.

The kids are not protected when they stream from Netflix, Prime Video, VUDU, Sling TV, etc. You'll have to set up parental controls separately for other streaming services.
---
Read More: Things To Look Out for When Shopping for a Smart TV
---
Now create a 4-digit PIN and click Save changes.
Your PIN will work across all devices that share the same account. Now whenever you try to make a purchase, you'll have to enter your 4-digit PIN first. This could prevent accidental purchases by yourself or the young ones.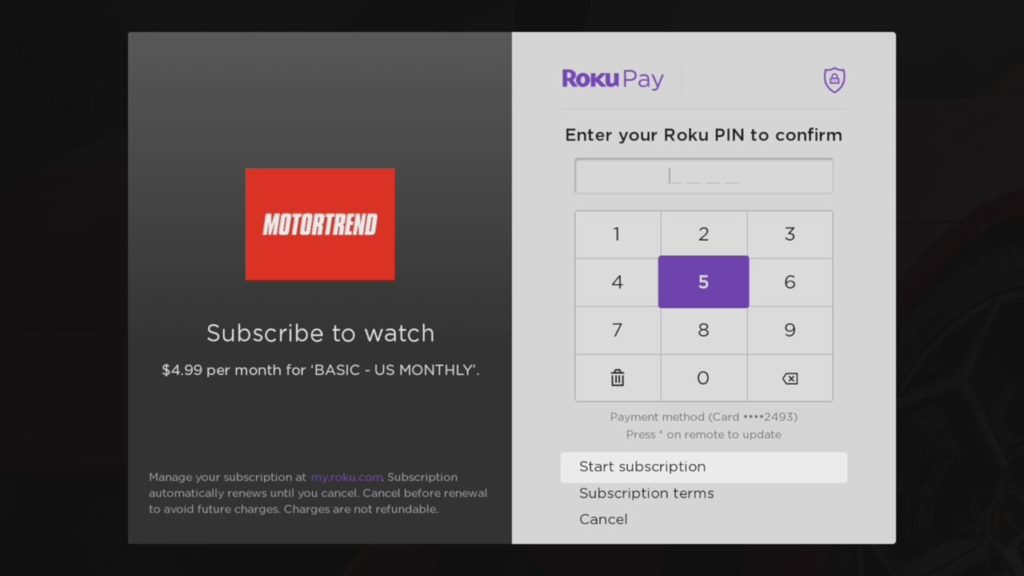 Change your PIN
When you need to change your PIN, you follow the same procedure. Go to my.roku.com, login to your account, and under PIN preferences, click on update. Enter your new PIN and save changes.
Advertisement - Continue reading below
Here's our video step-by-step guide on how to create and reset your Roku PIN. You can watch it below;