Youtube has grown to be the number one destination for finding videos. Whether it's a music video, a tutorial on something, news or just cute skate-boarding cats, you'll find it on Youtube.
Personally I like to download some unofficial music videos of some of my favorite artists on Youtube. Of course you can stream it, but I choose to download.  First I always have a slow internet connection and buffering won't help either. Secondly I want to keep a copy of the video on my computer.
Advertisement - Continue reading below
Level
Basic
HowTo
Step one: Get the Video URL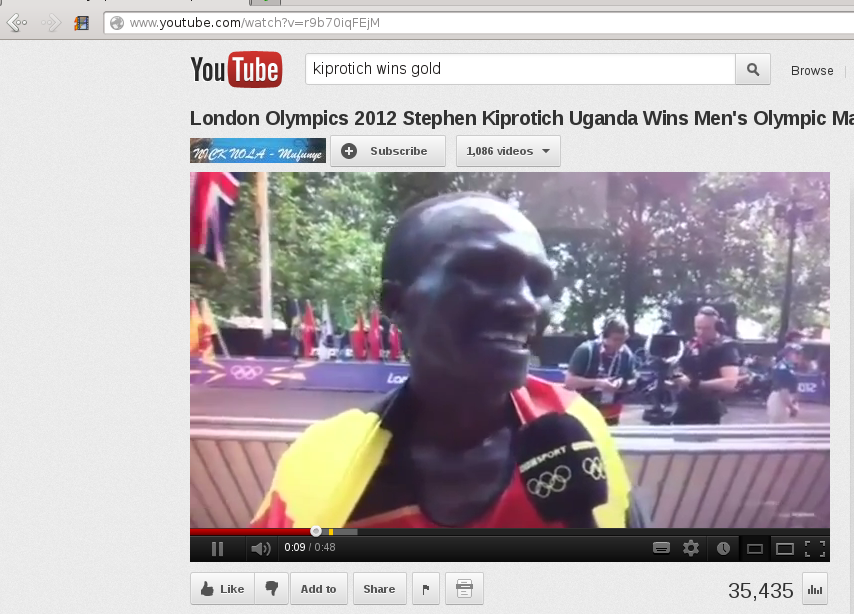 Go to youtube.com and search whatever you like. Once the video starts playing, copy the video URL from your browser address bar which looks something like http://www.youtube.com/watch?v=QHLKlq_yLI8.
Advertisement - Continue reading below
Go to keepvid.com . Enter the video URL into the download text field and click download. Wait as keepvid formats the video into different formats(.flv, .mp4, .mp3) so you can download. After 30 seconds, you will see download links with the different formats. Choose the appropriated format for you. If you want only audio, then choose mp3, if you want to play the video on an ipod, then .mp4 is good. I usually like mp4 format.
Step Four: Download with your browser or download manager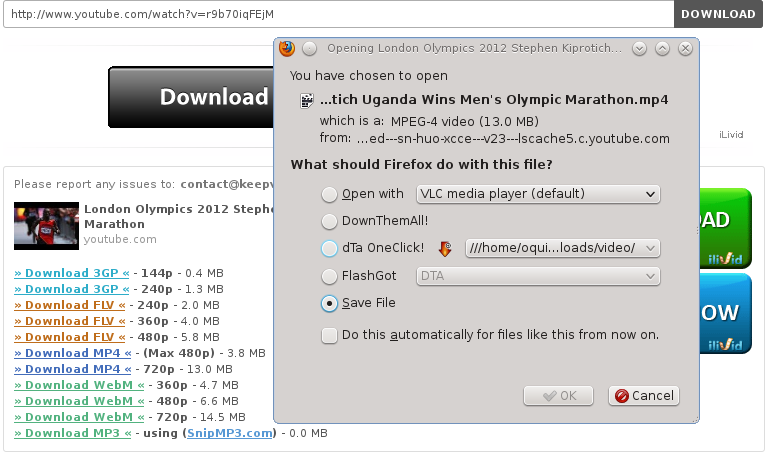 Once you click on a download link, your browser will prompt you for the download manager you want to use to download this video. You can use the inbuilt one or choose another one. Depending on the quality and the file size, your download will start right away and you should be having your video on your computer hard drive.