In this neck of the woods, many people are an illness away from poverty. Healthcare can be really costly and it is not uncommon to come across families that are desperately trying to raise funds to settle hospital and medical bills for their loved ones.
Luckily, there is a national health insurance scheme that's been around for a while. The National Hospital Insurance Fund, NHIF, caters for medical expenses for not just civil servants but also people in the private sector with provision for persons in the informal sector to also get covered through the voluntary contribution programs.
Advertisement - Continue reading below
It is important to be up-to-date with your membership to this insurance scheme and as such, NHIF has various ways to check whether you're covered or not. In this post, we shall be showing you how to quickly check the status of your NHIF coverage online.
---
Related:
---
How to Check your NHIF Status online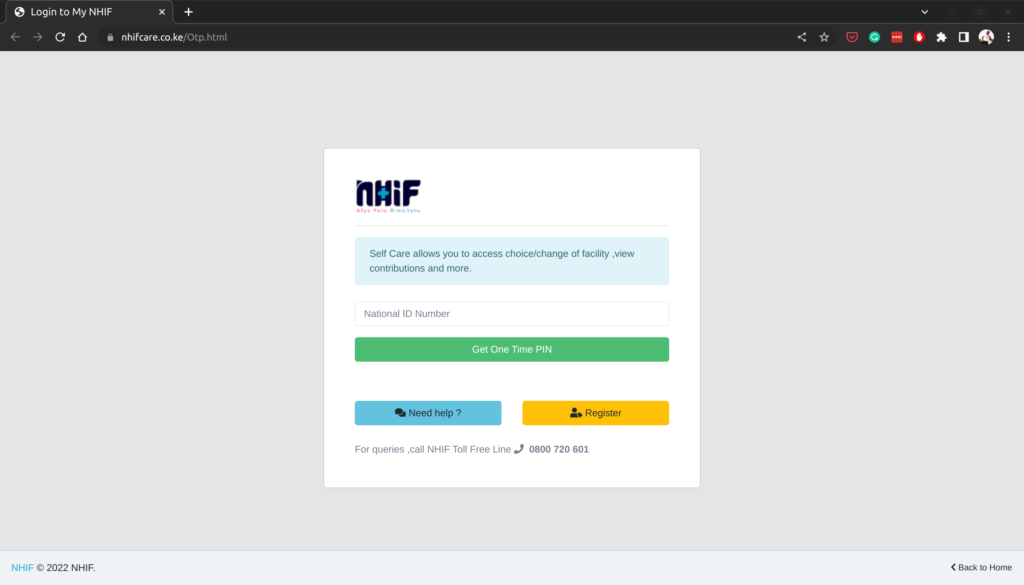 You will receive an OTP on the number that is registered to your NHIF account
Enter the OTP and you'll be ushered onto the NHIF Dashboard.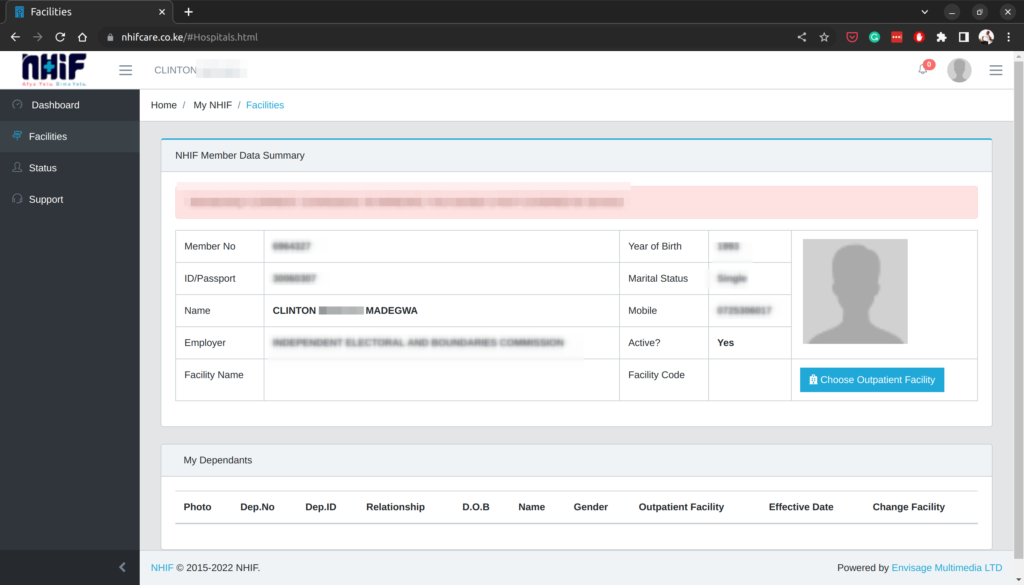 Once on the NHIF Dashboard, you can perform various functions, although not much really. This website is a simple interface and overview over your account details. You cannot modify many of the details from this platform, you'll need to visit an NHIF office or center for that.
So what can you do with this self service portal? Well;
View your prefereed facility
Check your account status including penalties, arrears if any.
Get a statement of your contribution towards the fund
Get support from NHIF online customer care.
You cannot add or remove dependents using this portal, neither can you modify your facility choices.
Conclusion
This website allows an overview and you will still need to visit NHIF for almost everything else. For the routine queries on the status of your account, this is an invaluable tool, especially bearing in mind the kind of queues that are commonplace in their offices.
Advertisement - Continue reading below
We can only hope to see more NHIF services become accessible through this platform so as to reach even more Kenyans, especially the young people who leathe queuing for government services.