One of the many promises the Kenya Kwanza team made to Kenyans on the campaign trail leading up to the 2022 Elections was the Hustlers' Fund. This, they said was meant to be seed money for small and medium enterprises, a fund that would attract a far more reasonable interest rate compared to the shylocks and predatory lending apps that charge an arm and a leg as interest for credit.
Well, Kenya Kwanza is now in power and runs the government, which means they're now being held to their promises. Last week, we saw the official launch of the Hustler Fund and in this post, we talk you through how to access the fund via your M-PESA app.
Advertisement - Continue reading below
But first, are you Eligible?
To maintain some level of order, there are a few prerequisites that you need to meet before you can have access to this kitty.
To be eligible, you'll have to be:
18 years old
A permanent Kenyan resident
Belong to duly registered Chamas, SACCOS
That said, there are a few ways but here's the M-PESA app method. First, you need to have the app installed on your phone and have it updated to the current latest version.
Open the M-PESA app and register with your Safaricom number,
Click on the Grow tab on the bottom right corner.
Select Hustler Fund
Click on Get Started to start the sign-up process.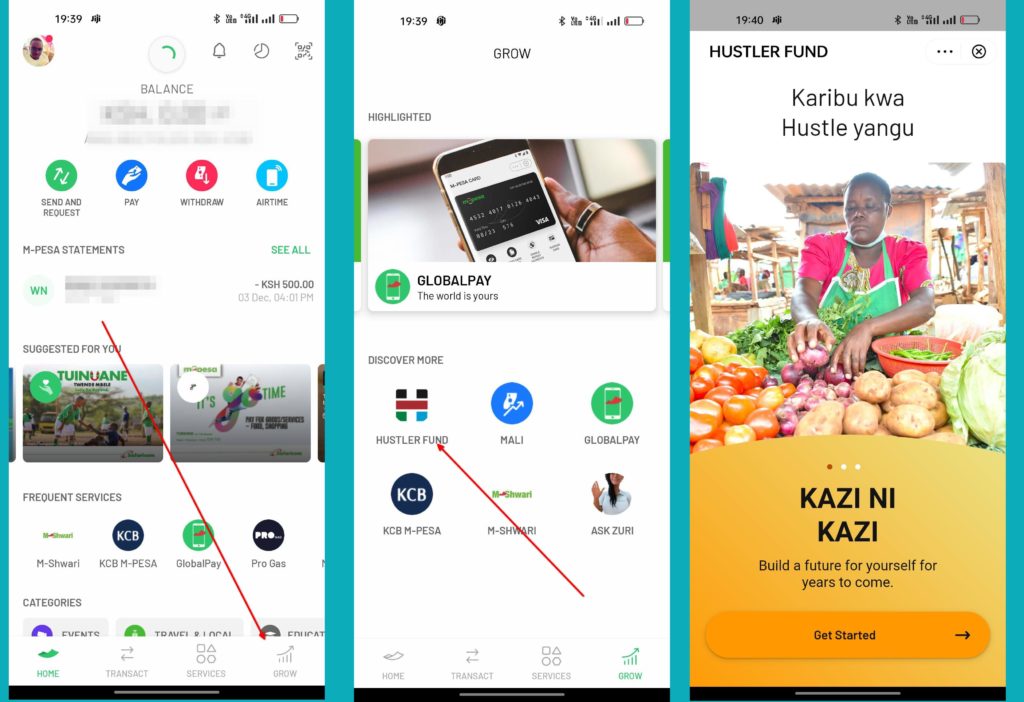 You will need to read and accept the Terms and Conditions before opting in. Usually, we skip through this but we highly recommend that you actually go through these and not just accept them blindly.
Click on Opt-in and your application process should be processed shortly.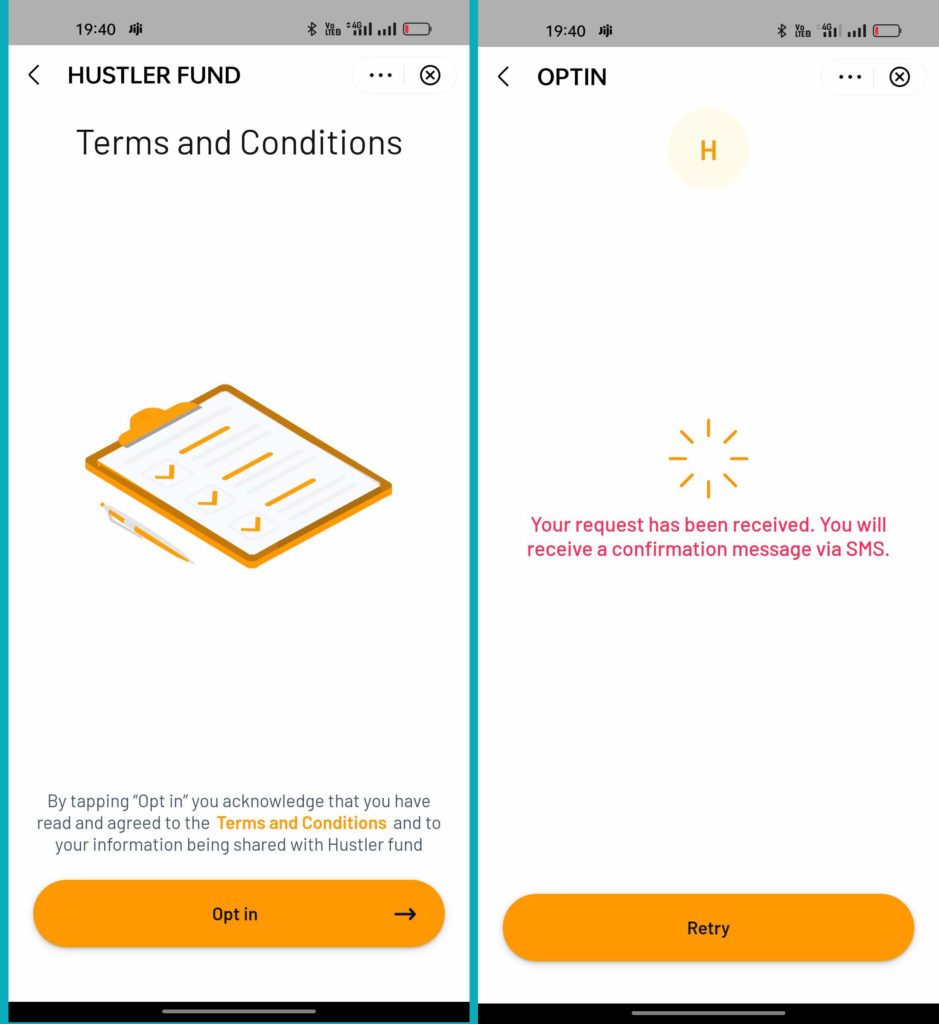 Upon successful registration, you will get a confirmation SMS. This should give you info about your borrowing limit and more. The funds are offered with an 8% interest rate per annum.
Personal loan applications from the Hustler Fund range from KES 500 to KES 50,000 while loans for Chamas start at KES 50,000 to KES 250,000 and groups have a KES10 million limit, all accessible via M-PESA and other mobile money platforms. The waiting period can range from 30 minutes to 2 hours so be patient after making the application.
There is still a lot of confusion surrounding this fund and we invite as many questions as possible via the comments section below so we can learn together.
Advertisement - Continue reading below