Most people associate CapCut with mobile video editing, but did you know you can also edit your videos on a desktop? In this article, we'll take a deep dive into the desktop version of the CapCut video editor, covering everything from basic editing techniques to the app's top features.
Whether you're using a Windows PC or a Mac, this guide will help you get started with CapCut's desktop experience. From adding transitions to extracting audio from videos. Let's look at how you can use CapCut on Windows and Macs.
Advertisement - Continue reading below
Download CapCut from Microsoft Store or Apple App Store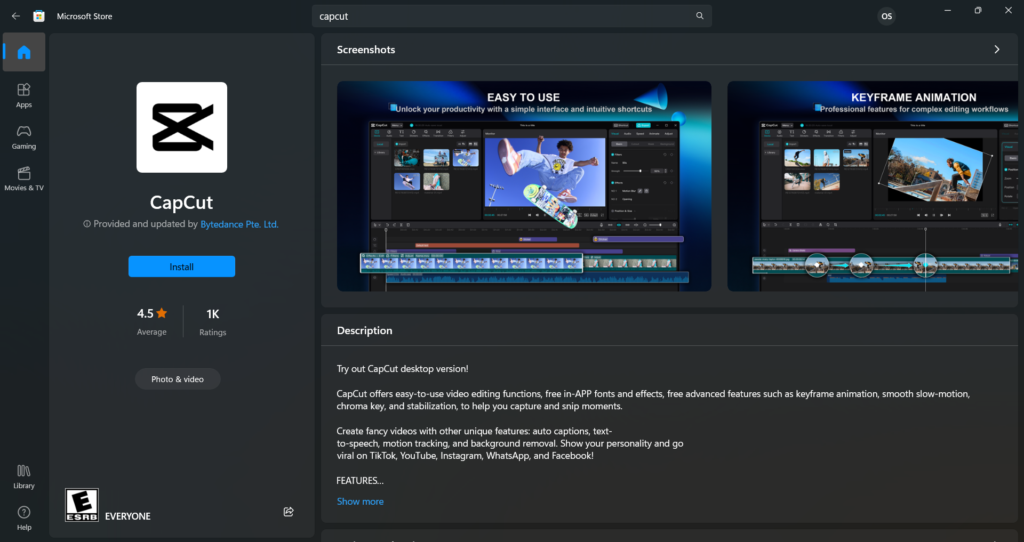 Here is how you can download CapCut from the Microsoft Store and Apple App Store for Windows PCs and Macs.
Go to the Microsoft Store app on your windows PC and App Store on your Mac and search for CapCut.
Click the "Get" or "Download" button to start the installation process.
Wait for the app to finish downloading and installing.
Launch the CapCut app from the Start menu on Windows or from the Launchpad on Mac.
Sign in with your account or create a new one if you do not have one.
Start using CapCut and explore its features to create and edit your videos.
(Optional) Update the app regularly to ensure that you have the latest features and bug fixes.
Note: Make sure that your device meets the minimum system requirements for CapCut before installing it. The app will run a test to see if your device meets the requirements before it opens up.
Alternatively, you can use the software free online at the website capcut.com
The perk of using the desktop app on Windows or Mac is you can work on your video files or images locally on your computer, unlike the browser(online) experience where you have to upload all your files to the cloud before editing them.
---
READ ALSO ABOUT: Cider: A worthy Apple Music Desktop Companion app for Windows, Mac, and Linux
---
Top Features Available on Desktop
In terms of features and functionality, the mobile app is by far the most feature-rich, but the desktop app is pretty close behind. The Web experience is one of the most bare-bones parts of our experience and testing.
Advertisement - Continue reading below
It is worth noting regardless of such attributes, the app still gets the basics of editing and exporting the video right. These are some of the top features available on desktop;
Prebuilt templates for animations, texts, music, sound effects, transitions, and effects. These templates give you a starting point for where you can start your videos from. There are sections dedicated to TikTok and Social Media.
Auto Captions for Videos
Extracting Audios from Videos
Convert Text to speech or a song
How to Export Capcut Videos Without the Watermark
If you're using CapCut on a mobile device or tablet and want to remove the default ending that displays the logo and text indicating that the video is editable, follow these simple steps. This can be particularly useful if you want a more custom-looking end to your videos.
Go back to the main home screen and head to the settings section.
Uncheck the toggle to "Add default ending" and confirm the choice to discard the settings.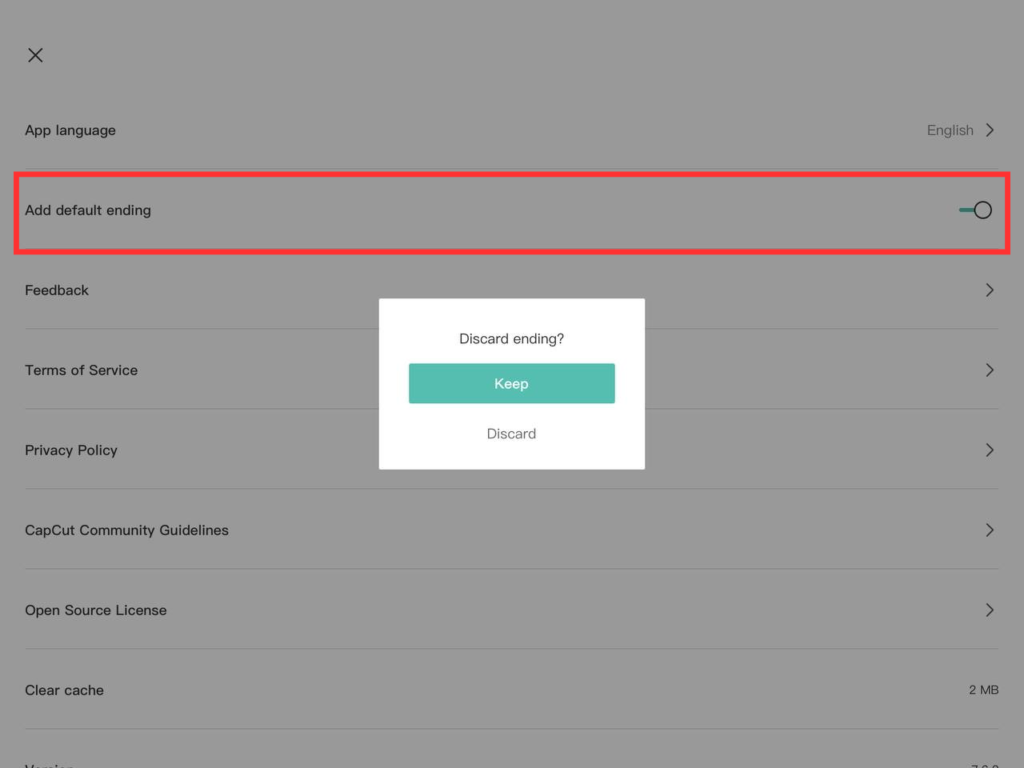 And that's it for our guide on getting started with using CapCut on PCs and Macs. Would you like to read curated tips and tricks for creating astonishing videos using CapCut? Share with us your feedback in the comment section so that we can do so.