Are you looking for novel approaches to spice up your colleagues' and friends' Christmas gift exchange? Try organizing the standard game of Secret Santa. Whether you will be exchanging gifts with coworkers or close family members, this lovely ritual will help ensure that everyone feels valued and included.
A fun and festive way to celebrate the holiday season with friends, family, or coworkers is to do a gift exchange. It can also be a great way to draw names for a Secret Santa exchange or to exchange gifts on a budget. A gift exchange can be organized in a variety of ways, and the specific rules can be modified to suit the preferences of the group.
Advertisement - Continue reading below
What is Secret Santa?
Secret Santa is a Christmas tradition. Members of a group of friends, family, or coworkers draw random names to become someone's Secret Santa. The Secret Santa is given a wish list of gift ideas to choose from to give to their chosen giftee.
Here are the top ten free apps that you can use for your Santa or gift exchange with your colleagues or friends. This is a random collection and it is in no particular order.
---
Related: Watoto Christmas Cantata: How to Book a Free Ticket Online
---
1. Elfster
This is one of the popular apps out there that allows you to create and manage your own secret Santa gift exchange. You can invite participants, draw names, and set rules for the exchange. You can get started here.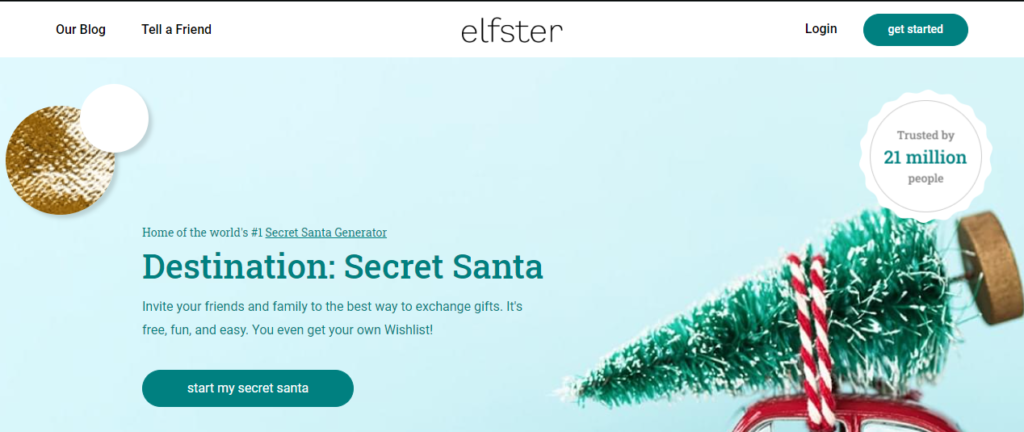 2. My Wishlist
With this app, organizing a Secret Santa is easy! You start by adding the names of all participants. You can also set up exclusions to prevent certain people from drawing each other. Send the drawn names via WhatsApp or email and each participant can view their drawn name online.
You can get started here.
Advertisement - Continue reading below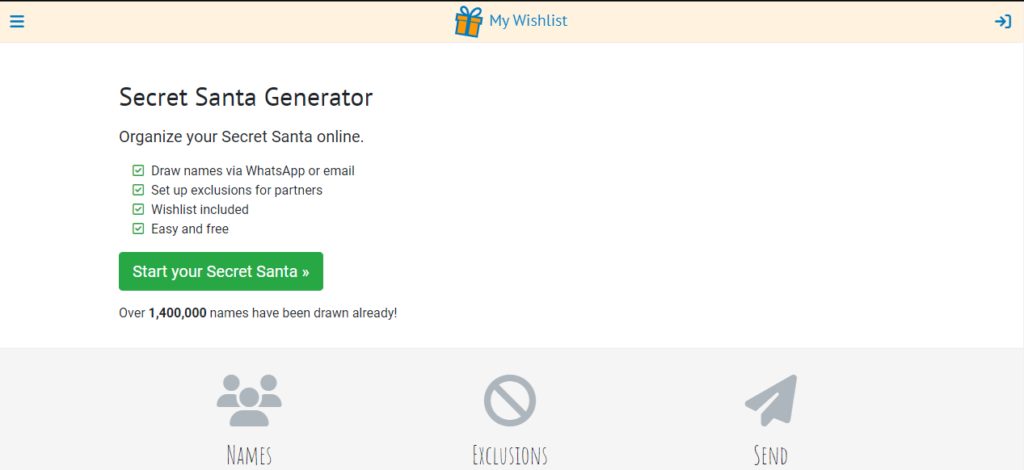 3. My Santa
When it comes to functionality, My Santa is the absolute leader on our list. Besides the standard due date, budget, and name drawing, it has a whole set of advanced features like real-time reports, budgets, wishlists, etc. You can get started here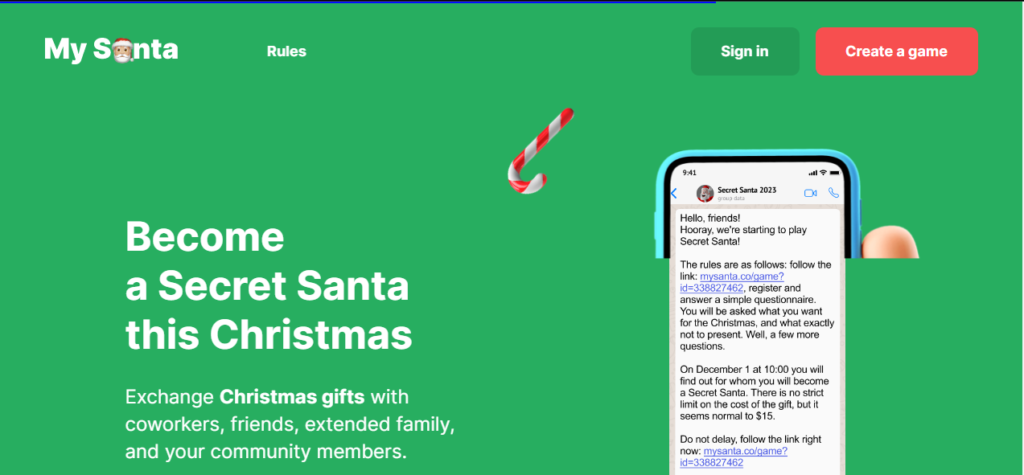 ---
Related: Top Amazon Kitchen Holiday Deals You Should Not Miss in 2022
---
4. Secret Santa
This app is specifically designed for organizing secret Santa gift exchanges and includes features such as the ability to set gift budgets and exchange preferences. It is actually powered by Elfster and you can get started here.
5. Secret Santa Organizer
You can set budgets for gifts and send reminders to participants in a secret Santa gift exchange with the help of this app. To get started, follow this link.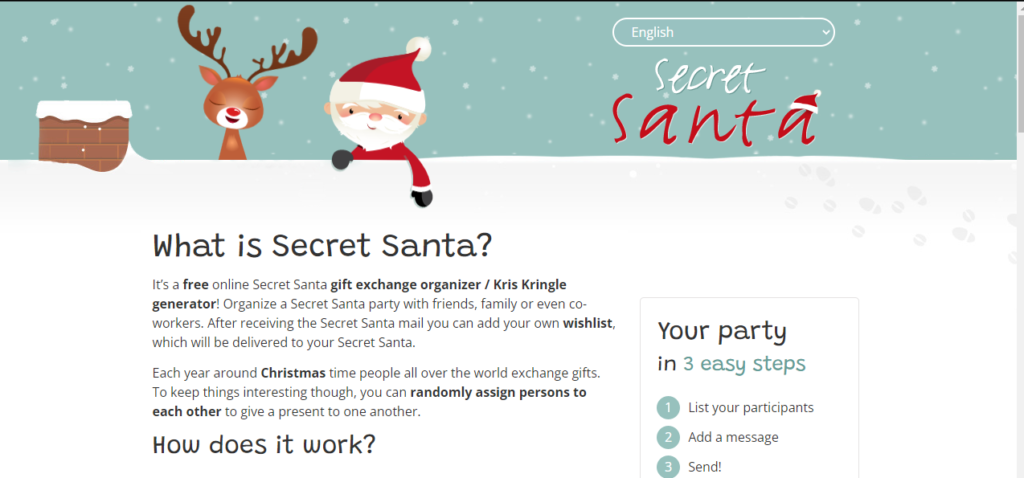 ---
Related: Tech Santa Uganda Edition: Here Are the Top Tech Gifts You Can Gift Someone This Festive Season
---
6. Sneaky Santa
Sneaky Santa, one more stage on our rundown with a wonderful plan, is the best gift trade generator for individuals who need to consolidate helpful highlights with moving ideas and thoughts. People looking for great gift ideas and inspiration should start here.

7. Draw Names
This app is a simple tool that helps you randomly assign names for a secret Santa gift exchange. It allows you to input the names of participants and then generates the assignments. If you wish to get started, follow this URL.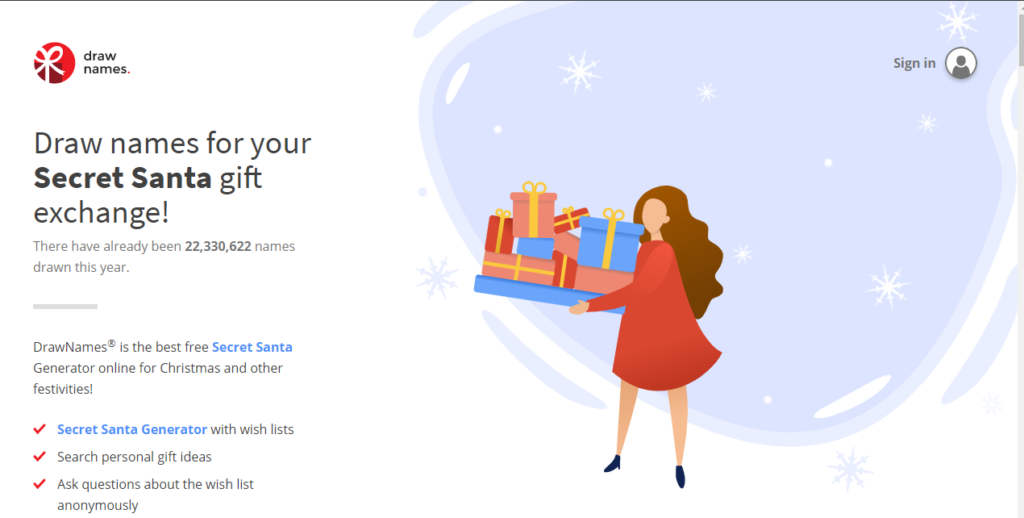 8. Giftster
The goal of the Giftster platform is to make everyone in the family happy by making it easier for them to give and receive gifts that are really wanted.
Advertisement - Continue reading below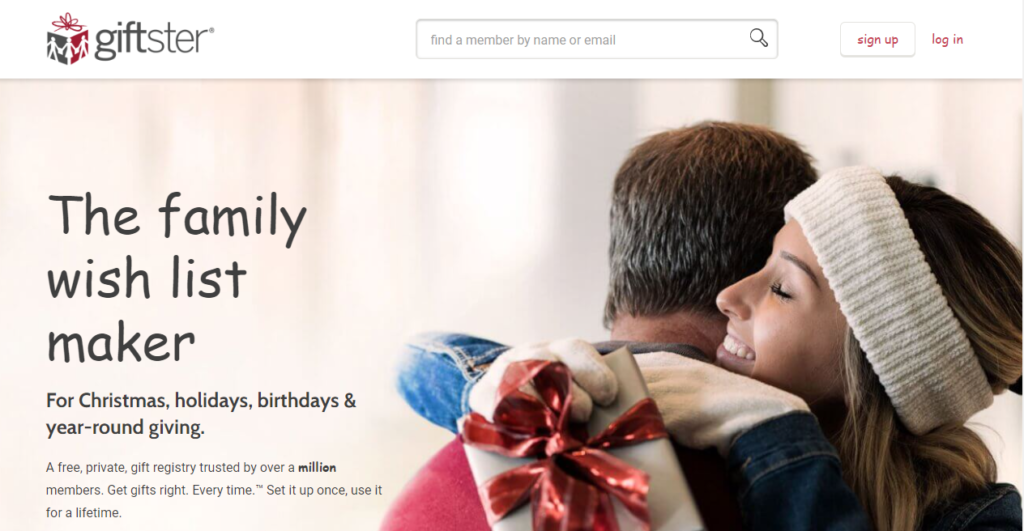 In a Giftster group, members frequently talk about how making and sharing wish lists has helped them spend less time and money on unnecessary gifts and more time enjoying events and holidays with loved ones. You can get rolling here.
Conclusion
The holiday of Christmas is celebrated by many people all over the world. It is a time when loved ones, friends, and family get together to give gifts, eat together, and make memories that will last a lifetime.
We hope you have picked or chosen your favorite application from the list we have compiled for you. Do let us know your experience if you have used any of these apps in the comment section otherwise Happy Christmas from us!