As Christmas is around the corner, many people around the world have already decorated Christmas trees and sparked Christmas moods with songs, carols, gifts, etc. Here in Uganda, Watoto Church which has existed for over 35 years with around 15 campuses has an annual wonderful free Christmas production. Cantata is a perfect holiday event for your family, friends, and relatives. Here is how to book your free ticket online.
The cantata, which combines high-energy music, creative dance, and drama to tell the story of Jesus Christ's birth, has been a tradition at Watoto Church for more than three decades. Every year, thousands of people from Kampala and beyond attend the show, with many getting up very early to wait in long lines.
Advertisement - Continue reading below
---
Related: Tech Santa Uganda Edition: Here Are the Top Tech Gifts You Can Gift Someone This Festive Season
---
When are the shows and where?
There will be both physical and Online shows this time round. The online show will be on air via the Watoto App, Facebook & YouTube official platforms on Sat 24, Sun 25 (Xmas) & Mon 26 Dec'22
(Show times will be communicated, just follow Watoto social media pages).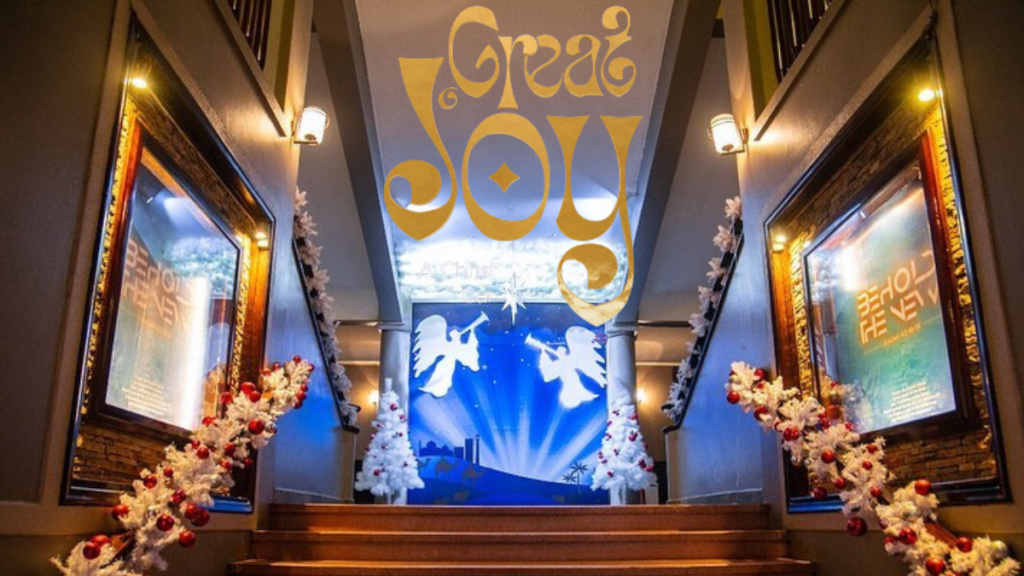 Watoto Christmas Cantata is usually aired on different TV stations including See TV, NTV, NBS, Family TV, UBC, Star TV, Magic 1, and U24. This will be confirmed in the subsequent days before the start of these epic shows. This year's theme is dubbed Great Joy.
For those who want to catch up from Gulu, Mbarara, or Juba, here are the show times for the physical ones;
Watoto Church Downtown, Kampala
Mon 19 – Fri 23 Dec'22
There are 2 shows every day: 6 PM and 8 PM
Watoto Church Gulu
Advertisement - Continue reading below
Tue 20 – Thur 22 Dec'22
There is one show every day at 7 pm
Watoto Church Juba
Fri 23 – Sat 24 Dec'22 at 5 pm CAT
Sun 25 Dec'22 at 7am, 9am & 11am CAT
Watoto Church Mbarara
@ Rwizi Arch
Tue 20 – Fri 23 Dec'22
There is one show every day at 7 pm
How Much is the ticket?
Watoto Christmas Cantata is absolutely free! You only have to go through the booking process to be able to be confirmed as an attendee. The only cost you will incur with your family is your transportation to the event destinations. Otherwise, everyone is welcome since they are not rated, from babies to grannies.
How to book Watoto Cantata's Free Ticket
For those attending physical shows only Downtown (Watoto Central) in Kampala, you need to book your place to watch the Christmas Cantata. This is due to the traffic that usually comes around and this time you need a pass for organizational purposes.
You can book the free ticket either on the official website or the official app. Using the website;
Head over to Watoto Cantata page
Select the show you would love to attend
You will be redirected to a Google Docs
Enter your details
You will be contacted by a handler OR Wait for your ticket and details via an SMS
Using the App;
Download the app here
On the landing screen, select "Book your Ticket here"
You will also be redirected to a Google Docs
Enter your details & wait to for an SMS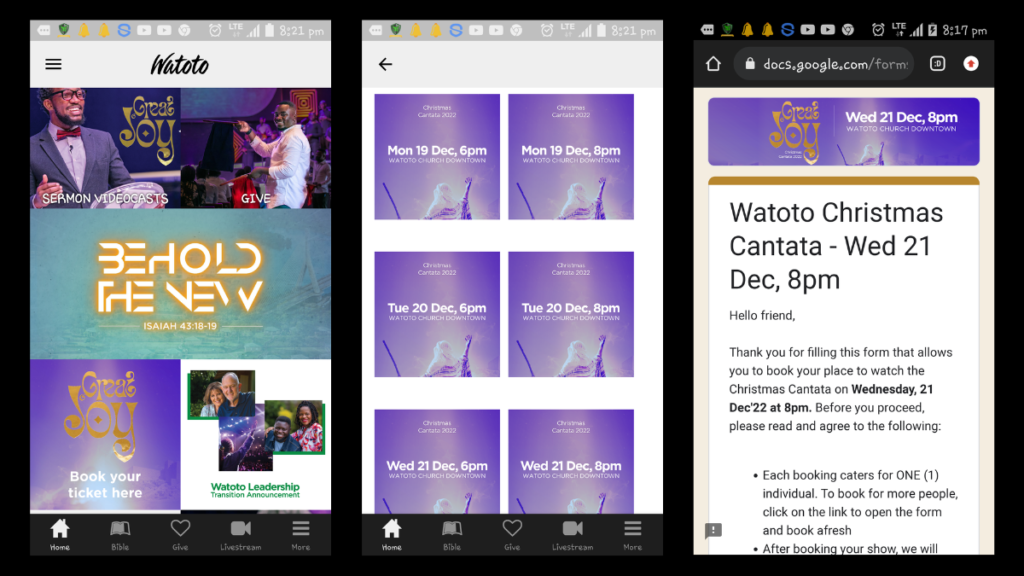 ---
Related: Here are the Best Amazon Holiday Shopping Deals 2022 We Could Find
Advertisement - Continue reading below
---
This means you can book for your entire family members the same show: time and day by repeating the above steps since each ticket is valid for one person. Alternatively, you could submit another response.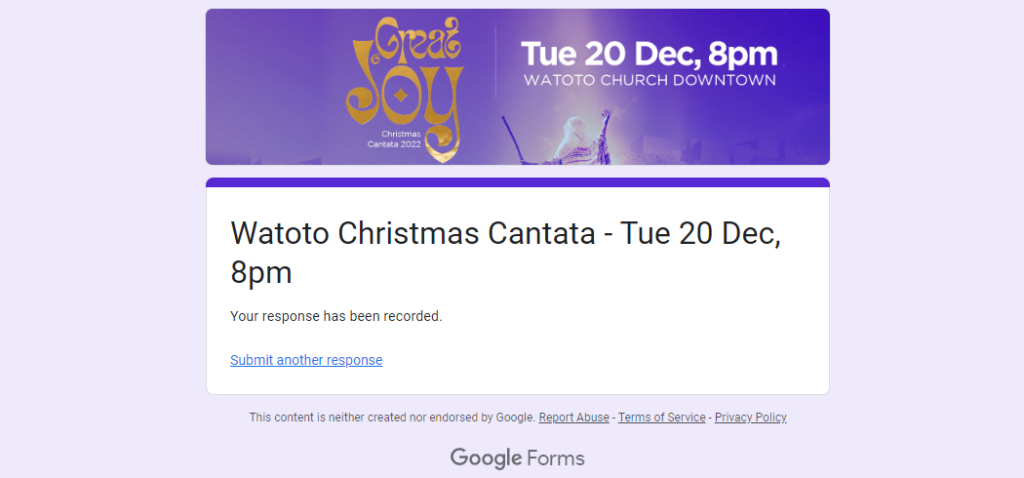 Please Take Note!
Each booking caters to ONE (1) individual. To book for more people, click on the link to open the form and book afresh
After booking your show, we will send you an SMS in the course of the day confirming your booking. Please take note of the specified DATE and TIME so that you attend the right show
Come with your identification to the check-in point.
Whereas booking a ticket assures you a seat to watch the show, please be at the venue at least 30 MINUTES before the show starts. If you are not seated inside the auditorium 15 MINUTES before the show, your ticket will automatically become invalid and the seat will no longer be available.
Conclusion
I personally look forward to this year's cantata and can't wait to have a blast with my friends and family as we enjoy this free gift from Watoto Church. Do let us know in the comment section if you have successfully booked your seat for this enormous and long-awaited free show.