eMMC stands for embedded MultiMediaCard and it is a type of solid-state flash memory commonly used in small computing devices such as smartphones, tablets, embedded systems and some laptops. As the name suggests, eMMC is soldered/embedded onto the motherboard of a device and includes both the storage controller and the NAND flash memory in a single chip.
While it can't hold a candle to SSDs, eMMC storage is nevertheless a cost-effective and compact storage solution for small computing devices that offers a good balance between performance, power consumption, and cost. What's more, eMMC does edge out hard disk drives (HDDs) in terms of performance although HDDs do come in larger capacities.
Advertisement - Continue reading below
There are a number of valid reasons why some laptops use eMMC storage instead of SSDs or HDDs despite its drawbacks. Let's touch of a few arguments for eMMC vs SSD below;
eMMC vs SSDs: Why do some laptops use eMMC?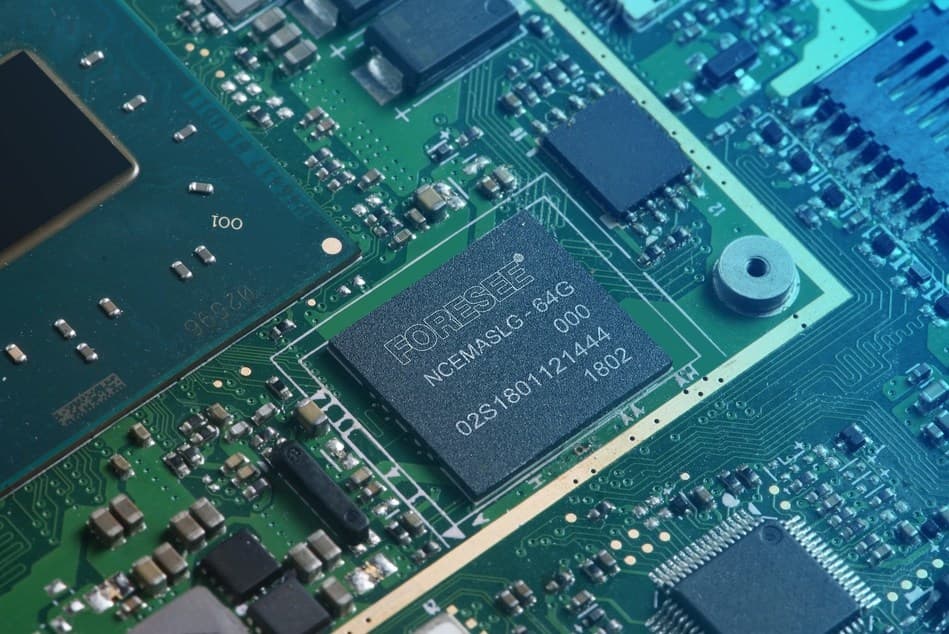 Cost: For starters, some laptops use eMMC storage instead of SSDs because it is a more cost-effective solution for manufacturers. eMMC storage is often used in entry level laptops in order to push down the pricing. You can buy yourself a laptop with eMMC storage (even big brands like the ASUS Vivobook) starting at $150 due to such smart cost-cutting.
Size: Secondly, eMMC storage has a much smaller form factor making it a better fit for smaller, more compact devices, like ultrabooks. In contrast, 2.5inch drives and M.2 SSDs take up much more real estate, require SATA or PCIe lanes and screws to keep them in place.
Integrated design: On that point, eMMc is actually soldered onto the motherboard directly. The small integrated design simplifies the manufacturing and assembly process (less removable parts). This in turn saves on costs and allows for much slimmer portable notebooks.
---
Read more: eMMC vs SSD Storage For Laptops: What Are The Differences?
---
Power consumption: Additionally, eMMC storage has a lower power consumption than SSDs, in part due to its integrated design. This helps to increase power efficiency, especially given the slim design that won't allow cramming in a bigger battery.
Advertisement - Continue reading below
Performance: Despite its modest storage capacity, eMMC is actually an upgrade from HDDs in performance although it lags behind SSDs. Laptops like Chromebooks don't require a lot of storage space besides which makes eMMC storage the better option.
Upgrade options: eMMC devices offer upgrade options that work around the limited internal storage capacity that these devices typically have, as well as the difficulty in upgrading them. One way this is accomplished is by providing support for additional storage through the use of SD cards. This allows your laptop to treat the SD card as if it were regular memory, which effectively expands your storage capacity and helps to overcome the limitations of eMMC storage. The speeds would be a far cry from blistering fast SSDs but not shabby either.
Laptops that use eMMC storage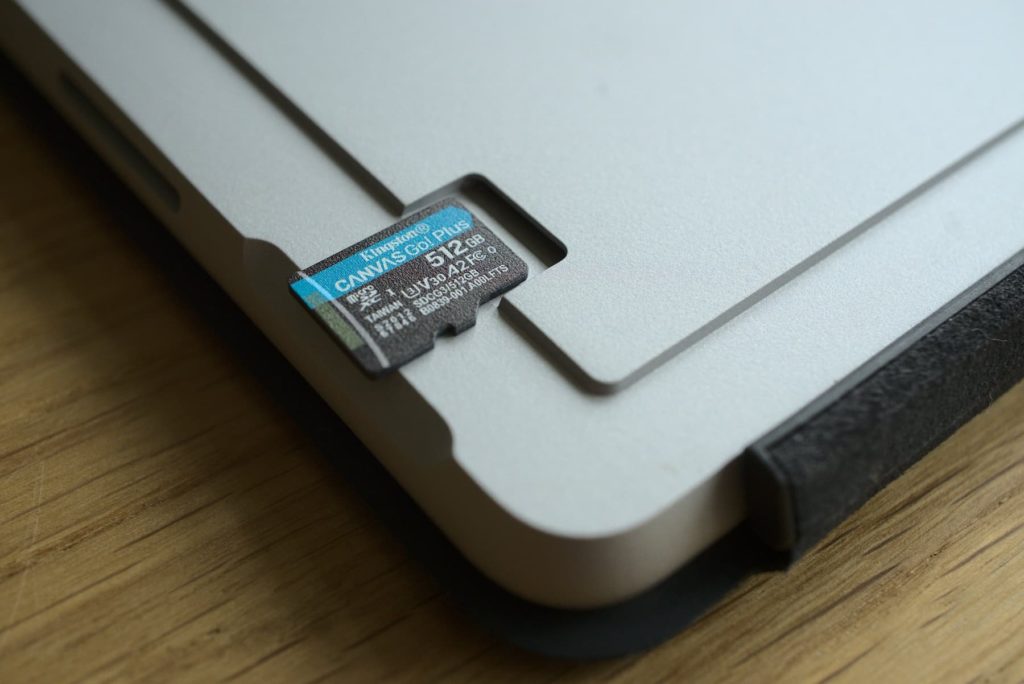 The list before is by no means an exhaustive list, and there may be other models that also use eMMC storage. Our intention is to give you a handful of options that are bang for the buck. Special mention goes the Microsoft Surface Go and the ASUS Vivobook both of which I have used and I have to say that they do look good for their price.
Microsoft Surface Go
HP 2022 14
HP Stream 14
Lenovo 2022 Ideapad 1i 14″
Lenovo Flex 5i 13 Chromebook
ASUS VivoBook L203MA
Dell Inspiron 11 3000 Series
Acer Aspire 1
ASUS Chromebook Flip C101
Samsung Chromebook 3
In summary, certain laptops use eMMC storage instead of SSDs due to factors such as cost, power consumption, and form factor. While eMMC storage may not offer the same level of performance as an SSD, it can be a more cost-effective solution for budget laptops and devices that prioritize battery life and portability. Ultimately, the decision between eMMC and SSD storage will depend on individual needs and preferences.