Turning on developer mode on your Chromebook enables you to unlock certain features that are not ordinarily available in the stable version. Developer mode is designed for more advanced users such as software developers and tinkers who wish to unlock advanced features of the Chromebook such as Linux.
Alright, if you fall under this category, here's how to enable developer mode on your Chromebook. Go to Settings > About ChromeOS > Additional details. Then under Channel, click on "Change Channel". Here, you'll see three options; Stable, Beta and Developer – Unstable.
Advertisement - Continue reading below
"Stable" is the default channel and now you want to select Developer. Click on Change Channel.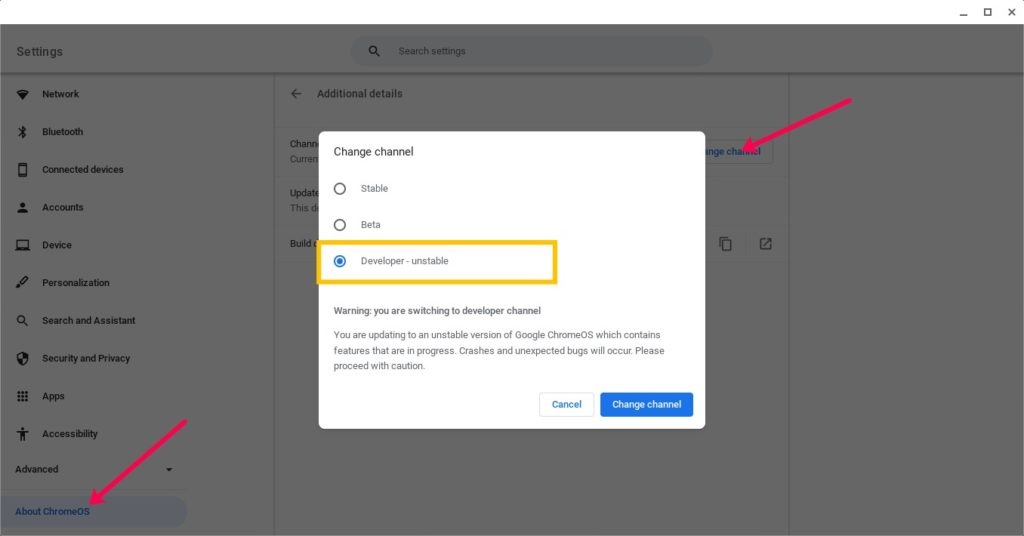 Your Chromebook will restart shortly. You now have access to certain features that are restricted to the Developer Channel. You'll also get the latest untested features from an unstable version of ChromeOS. So expect crashes and unexpected bugs with your Chromebook.
We have made a step-by-step YouTube video tutorial on how to turn on developer mode on your Chromebook. You can watch it below;
Advertisement - Continue reading below