Today Uganda celebrates 50 years since gaining her independence from the British protectorate. Looking at TV images being streamed live on local channels, it surely is a colourful event full of hopes and dreams. In a previous blog post earlier this year, I chronicled 7 different technologies that have made an impactin the country. But this time, am painting a beautiful picture of what could be of this country. It's a dream and I invite you to an adventurous journey of my personal hopes and dream. So lets get right into it.
The Education system gets an overhaul
Designed for a generation that lived 50 years ago, the curriculum has seen little or no significant adjustments to reflect the political, social and economic transformations that this country goes through. Many have cried foul of how crippled the class room is. From inadequately preparing graduates for the job market to simply training students to pass exams and load endless qualifications upon themselves, the education system despite it's critical role in the social and economic development of this country leaves a lot to be desired. Now is the time to revisit obsolete teaching methods that have so entrenched our class rooms or else we lie ourselves.
Uganda stops being landlocked!
By this I don't mean we should go and invade our neighbors Kenya as one insane Idi Amin had wanted, but rather build infrastructure that opens Uganda to the sea. For years we've relied on the railway system, but even the 50 years, nothing much has changed. It's still one route. More or less the same volume of traffic. I've not seen any inland ports being opened. We mainly use the road system and I don't have to remind you how dangerous and unsafe these roads are.
Uganda still imports more than it exports yet the very system that supports that is terribly underdeveloped further making imported good expensive to the end user. In 50 years, we should have either more railway routes or more traffic volume to the port of Mombasa. We should have well developed inland ports to handle goods coming in and out of the country.
eGovernment makes the government more accountable
A day won't pass without someone complaining of how inefficient the government is. Whether it's an issue of embezzlement of government funds or untold corruption in the public office by top official, monitoring systems that make the government more accountable still remain largely scarce. Yes the IGG is trying, but more needs to be done especially when citizens themselves are empowered by various tools to keep their representatives accountable to them. In 50 years, am looking to mobile apps that make this a reality.
Villages get lite up!
Image courtesy of GENI
To mark 50 years, the president inaugurated Bujagali hydro power dam which is believed to increase the power output to the country. So far at about 250MW worth of power and with only about 10% of Uganda connected to the national grid, energy which is the bedrock of development remains a serious challenge. It's not uncommon to have power outages that last more than 3 days or more in areas that are connected to the grid. Small businesses that fuel the economy suffer the most, yet all we read in newspapers are ever increasing power tariffs. But more than this load shedding issue being solved once and for all in the urban centres, am looking forward villages themselves shifting away from "tadobas" which are small kerosene powered lamps to something cheaper, cleaner and more efficient. Solar lamps are already proving to fill this gap.
Liberal arts meets technology
The fusion of arts and technology is the reason behind the success  of multi-billion dollar industries like Hollywood or companies like Apple. Arts and culture is who we are. It's what makes us. Combine that with various technological media that people already use and you've a product that people want to use/consume. Today advances in audio processing, recording and storage or publishing technology have partly contributed to a booming local music industry. Even though local artists are still struggling to earn what's worth their work thanks to piracy, low quality production and lack of commercial distribution channels (like the itunes store) there's a lot of opportunities that still lie untapped. In 50 years, am looking forward to high quality local arts in our TV sets, computers and tablets.
Uganda is the Pearl and the world should know
Uganda is not the home of most brutal dictator the world has seen or a land devastated by one illusive Joseph Kony and once in a while experiences outbreaks of cholera or Ebola epidermic. While that could be a little bit of the story, it's not the whole story and in 50 years, it will be history! It's more than 100 years since Sir Whiston churchhill was smitten by the irresistible stunning beauty of this nation to which he declared it as the "Pearl of Africa". No jokes. Uganda is home to the mountain Gorilla found in Bwindi impenetrable forest. Home to the source of the R. Nile – the world's longest river. Home to Lake Victoria, the world's second largest fresh water lake. Endowed and gifted by nature not found anywhere else, it's time the Ugandan story changed on the world map in 50 years.
Global food basket
Nothing is as disturbing as to read stories of malnutrition, hunger and starvation in a land that's so blessed as to be right on the equator. Eve more,  some areas have two rain seasons through out the year. How can that even happen? Okay you might attribute some famines to "climate change" but today with advances in crop technology, fertilizers and pesticides, hunger should be history. But more than just having enough to feed ourselves, Uganda should be re-known for exporting wheat, beans, maize and all sorts of foods to other parts of the world – perhaps contributing in the relief effort in areas hit by famine or floods.
Not another coin!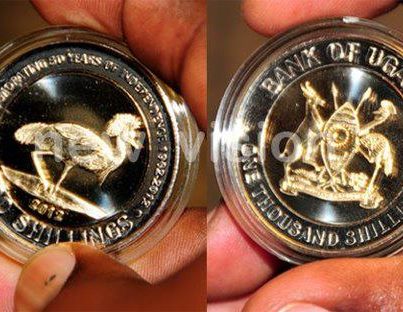 Image courtesy of Radio West 100.2 FM
To mark the 50 years, the Bank Of Uganda(BOU) has released a 1000 Shilling coin! I didn't receive the news with jubilation seeing as we already have more than enough coins that to me as an inconvenience. Liquid cash is inflexible and sometimes unsafe to carry. How often to you walk into a local retail shop and you're not served because the attendant "does not have change"! You get into a taxi with just a 20,000 Shilling note and the Taxi has to drive you beyond your destination because he needs to find change from the nearest fuel station! This is unbelievable, right? However, in 50 years when we embrace electronic modes of cash transfer and payments(perhaps mobile money is leading the revolution), shop attendants will stop losing business because they "don't have change" any more.
Uganda becomes East Africa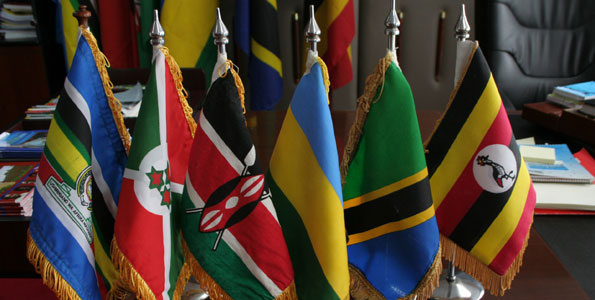 Image courtesy of EAC
The idea of an East African Community(EAC) has been on-going since the early 70's and it wasn't until last year that we got a lot more serious about it. The promise of the EAC is free movement of goods and people in the East African region, bigger markets for business community that will spur rapid economical growth among member countries and so on. There's even a talk of an EAC currency and I think it's a brilliant idea. Member countries which includes Uganda, Kenya, Tanzania, Rwanda and South Sudan ought to embrace this concept once and for all and forge rapid economical, social and political development within the region.
That's it. In 50 years, I'll wake up from this dream and face the reality. Seated on the balcony of house in a cool evening, I'll pull out my iPad (or whatever it will be) and login to this blog, then search for this post and crosscheck how far or how close my reality is from the dream. Till then Happy 50 years from the TechPost.
Image: dailymail.co.uk
Advertisement - Continue reading below