Flight is a childhood ambition. Many kids out there would break their nerves out on a thought of flying a plane, let alone themselves. That was the generation of movies, novels and video games defining the future of technology. The sphere is spinning faster now, and the imagery is being actualized by flying cars; the future of traveling could be in no need for roads.
A number of startup companies around the world are vying to be the first to bring flying cars to customers, and 2017 could be a turning point for the industry. AeroMobil recently unveiled a new model of its flying car; The Lilium electric flying car made its first successful test flight; PAL-V is already taking orders for its make; and Uber is advancing its project dubbed Uber Elevate for shorter urban commutes.
Advertisement - Continue reading below
What is a Flying Car?
This is an air vehicle with the capability of transporting its users from door-to-door, both by flight and on ordinary roads. The idea of flying cars could have been with a purpose of making travel easier, and more efficient, without any worries about traffic. And startup companies have quickly risen to the cause, with transport seeming to be a smart profit generator.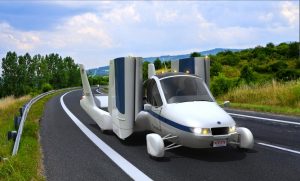 Flying cars come in hybrid. They combine the functionality of a car and a plane, with the motorists required to have a driver's license and a pilot's license to operate them. This is because of the safety issues that come with it, as an armature can land the car wrongly.
Will they actually show up?
The test flights have been successful, and do convince us of applicability. But the big question is whether they will really show up. The flying cars need enough airspace to roam around. Small countries with already crowded airspace might not benefit from their convenience, as they would become a danger to the regular traffic. It is also questionable on how these cars will take off amidst a traffic jam, or even in harsh weather.
Advertisement - Continue reading below
Their maintenance while in air could also delay their delivery. The flying cars have to pass a number of tests to prove their road readiness and flight fitness. Finalizing on all the required certifications can take a long time.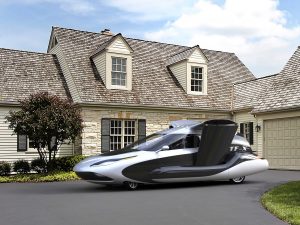 We await to see, how far the manufacturers can go in bringing reality to flying cars.