Are you running broke from paying for multiple streaming services such as Netflix, Disney+, Paramount, Hulu, and so forth? Well, I am. And that's why I am taking charge of my personal media library using the Plex Media Server(PMS).
A while back, when you bought a movie or music, you actually owned it. You had access to the physical media and it was yours forever. Not anymore. All that media is now locked behind a monthly subscription service that you have to remit monthly.
Advertisement - Continue reading below
However, with a Personal Media server also known as Home Theatre Computer(HTPC) or Home Theatre and Media Center Software, you take full control of the media you own. There are several options on the market, but one of the most popular is Plex Media Server.
I have used Plex for years now. Plex enables you to access all your media files, including movies, TV shows, music, and photos, from one central location. So In this article, we will take a comprehensive look at what Plex Media Server is, how it works, and how you can set it up on your device.
Introduction to Plex Media Server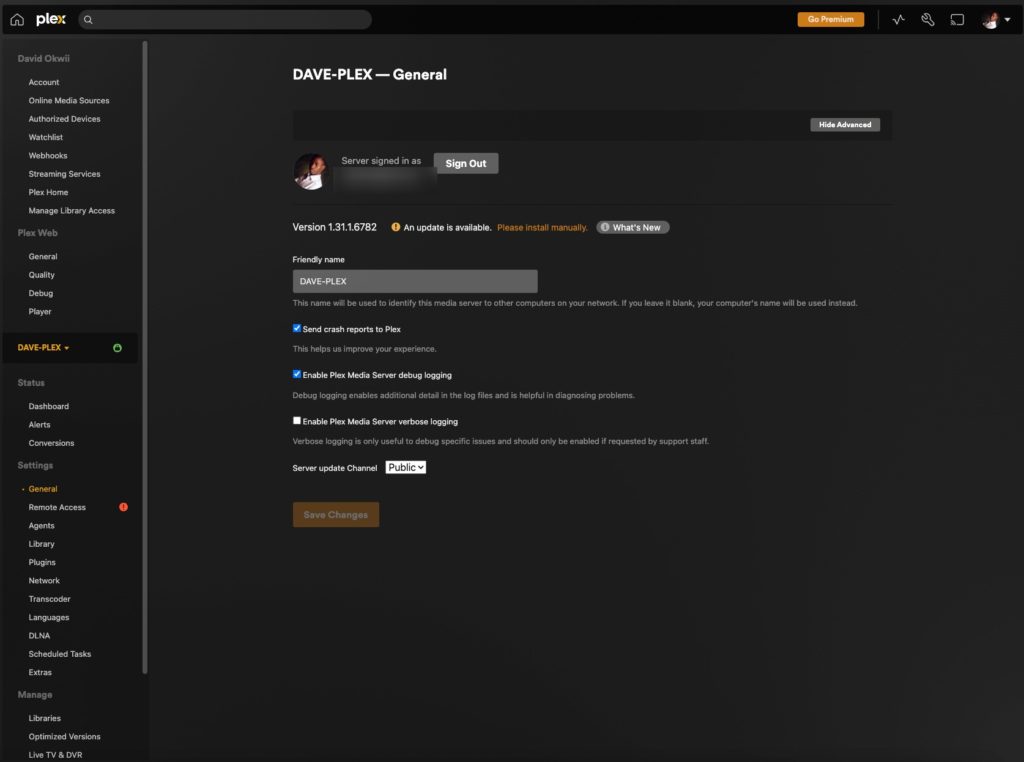 Plex Media Server is a powerful media management software that allows you to stream your media files from a central location to multiple devices. It was developed by Plex Inc. and is available on multiple platforms, including Windows, macOS, Linux, and even on NAS devices. Plex client apps are available on iOS, Android, Fire TV, Roku, Playstation, Xbox, Apple TV, and more. This is one of the reasons why Plex is very popular. It's almost everywhere.
With Plex, you can easily organize your media files, create playlists, and access your content from any device that has the Plex app installed.
How Plex Media Server Works
Plex Media Server works by scanning your media files and organizing them into a central library. You can add media files from multiple sources, including local files, network shares, and even online sources like podcasts and web shows. Once your media files are added to the library, you can easily access them from any device that has the Plex app installed.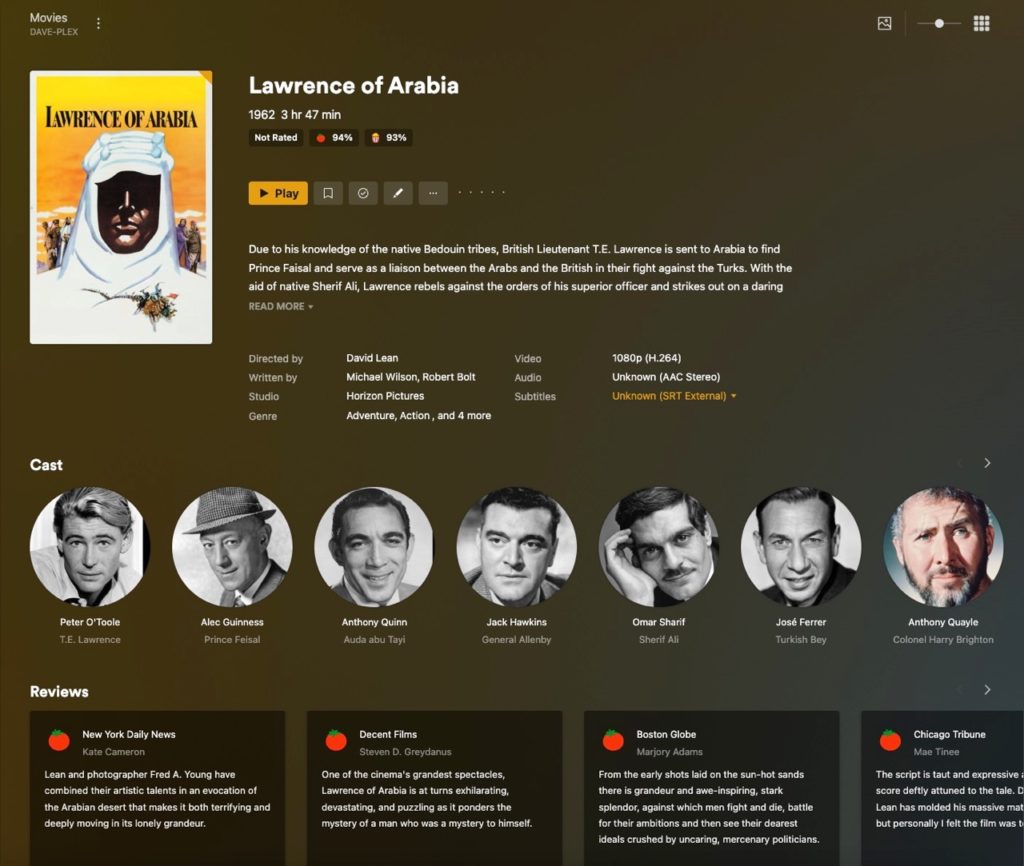 Advertisement - Continue reading below
The Plex app is available on multiple platforms, including smartphones, tablets, smart TVs, gaming consoles, and even web browsers. Once you install the app on your device, you can log in to your Plex account and access your media library from anywhere. You can also create multiple user accounts and customize the access levels for each user.
Difference between Plex Media Server and Plex
At this point, I think I need to clarify something that always confuses newbies. I am gonna repeat myself, but this is critical and that is the difference between Plex Media Server and Plex. The two are different. Plex Media Server is server software that runs on a dedicated computer on your network or on the cloud. Typically, it runs on Mac, Windows, or Linux. It can also be installed on a Raspberry PI or a NAS drive from brands like Synology and QNAP. The Server is typically managed through a web interface accessible via a web browser.
The Plex App is a client that you use to access content stored on the Plex Server. The Plex App is available on the most popular smart tv platforms, phones, and tablets as already mentioned. This is important to note otherwise, you'll install the wrong thing.
Features of Plex Media Server
Plex Media Server has been around and has evolved over time. It offers a variety of features that make it an excellent choice for managing and streaming media content. Here are some of the key features:
1. Media Organization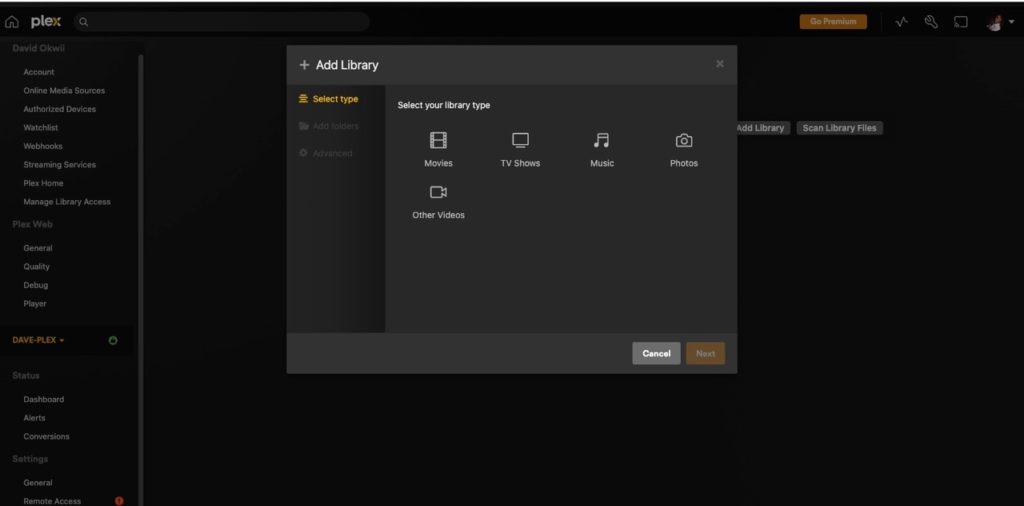 Plex Media Server helps you organize your media content in a user-friendly interface. You can organize your media into Movies, TV Shows, Music, and Photos, making it easy to find and access your favorite movies and TV shows. Furthermore, you can also add metadata, such as posters, plot summaries, subtitles, and ratings to your media files. Plex will scan your media library and automatically download and add this metadata for you from online sources, but you can always manually add any other missing information.
2. Remote Access
With Plex Media Server, you can access your media content from your own home network. As long as the Plex server is connected to the same WiFi or Ethernet network as your smartphone, smart tv, or laptop, you can watch your movies and tv shows without the internet. No buffering! This is primarily how I use my Plex Server.
However, you can also access your content from anywhere in the world using any device that has the Plex app installed. You can also control who has access to your media content by setting up user accounts and passwords. Plex uses relays to enable you to connect to your Plex server from anywhere. You're limited to 1Mbps streams or 2Mbps if you subscribed to Plex's monthly subscription package called Plex Pass.
3. Live TV and DVR
Plex Media Server has a built-in live TV and DVR feature that allows you to watch and record live TV. You can also schedule recordings and watch them later. This is a premium feature that requires Plex Pass subscription plan.
Advertisement - Continue reading below
4. Multiple Device Support
Plex Media Server is compatible with a variety of platforms including Mac, Windows, Linux, and a number of NAS drives. I have installed Plex on Linux Mint Machine, Windows 10 PC, Raspberry Pi, and Synlogy NAS Drive without issues. The Plex app which is used to access the content on the server is available on smartphones, smart TVs, tablets, and computers. You can also install Plex apps on multiple devices, allowing you to access your media content from anywhere. This is one of Plex's strong points.
How to set up Plex Media Server
Setting up Plex Media Server is easy, and it only takes a few minutes. Here's a Youtube video I did on how to set it up on Linux.
But you can also read through it below.
1. Download and install Plex Media Server
You can download Plex Media Server from the official website. Choose the platform you wish to install and run the server on from the dropdown menu. You can run Plex Server on Windows, Mac, Linux, and NAS devices. Once you have downloaded the software, follow the installation wizard to install it on your computer.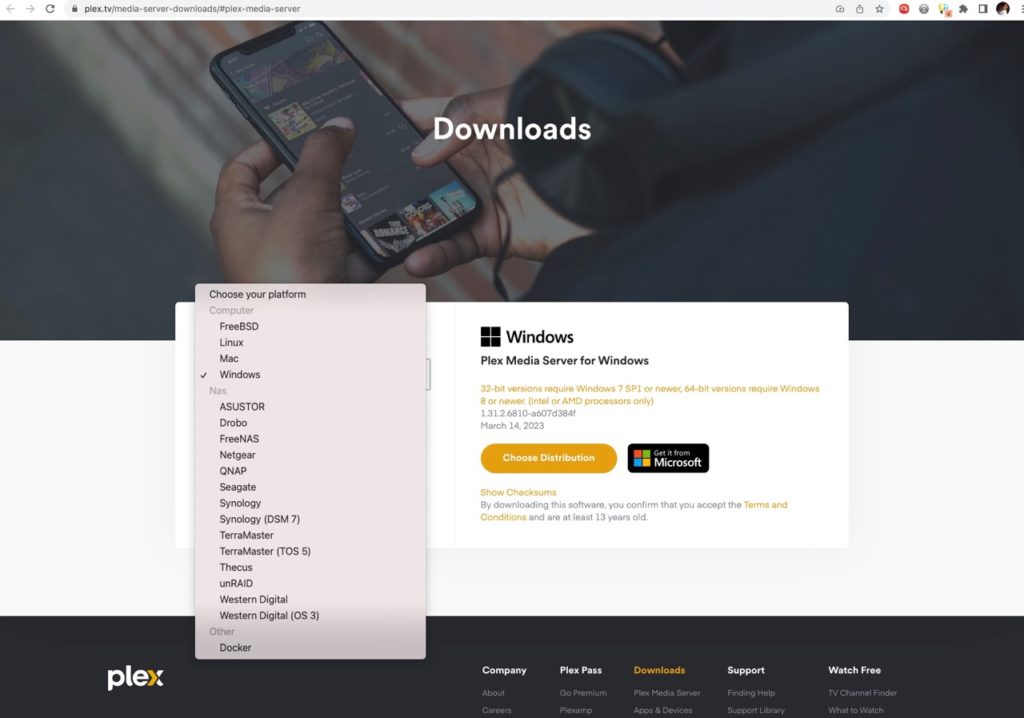 2. Add media content to the Server
Once you have installed Plex Media Server, you need to add your media content to the library. You manage the Plex server using the Web interface accessible through your local network. You can do this by clicking on the "Add Library" button and selecting the type of media content you want to add. You can choose between Movies, TV Shows, Music, Photos, and Other Videos. You'll have to add folders to your library from your device's local file system. It's important that you don't miss media types in the same folder. For instance, only put movies in the movies folder and music in the music folder. This helps Plex organize your media very well.
3. Install the Plex app on your device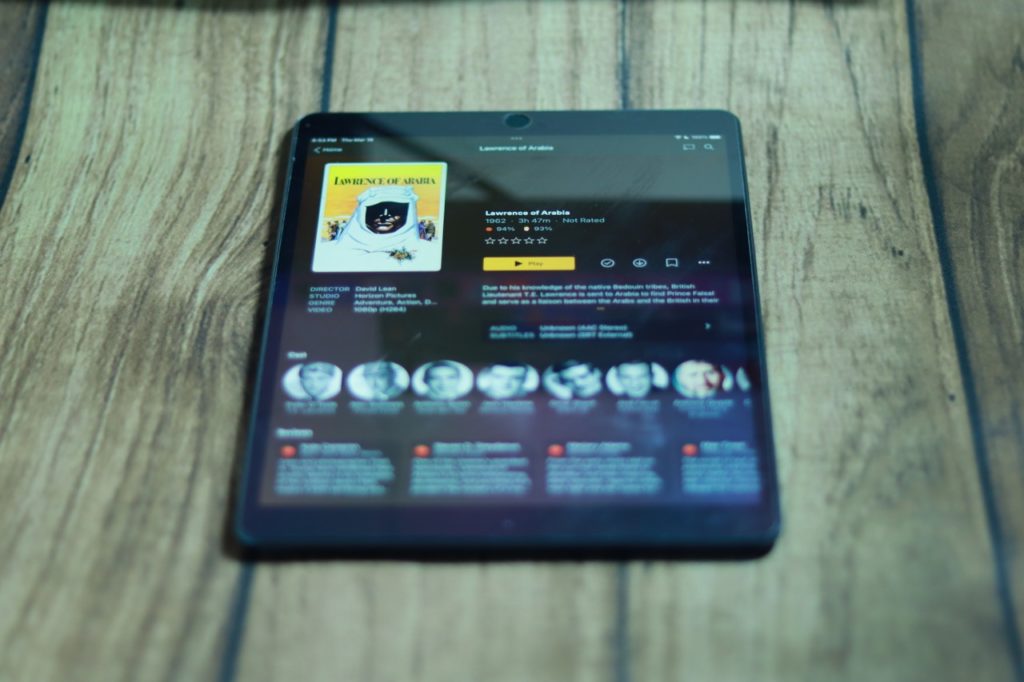 To access your media content from your device, you need to install the Plex app. You can download the app from the Google Play store for Android smartphones and Tablets and the Apple App store for iOS Plex App. You can also find the App on Roku if you have a Roku Smart TV or streaming player. It's also available on the Amazon Fire TV platform.
Simply make sure that your device is connected to the same network as your Plex Server. This is important to make it work locally without an internet connection. When you start the Plex App, you'll be prompted to sign in with your Plex account before you can access your content from the Plex server.
4. Configure remote access
You can access your Media from anywhere, not just your local network. To access your media content remotely, you need to configure remote access. You can do this by signing in to your Plex account and enabling remote access.
Advertisement - Continue reading below
Alright, that concludes my guide on how to set up and use the Plex Media Server, an excellent tool for organizing and streaming your media content.