The recently launched Xiaomi Redmi Note 12 5G has been creating a buzz in the smartphone market and for good reason. It offers features that are hard to come by at its price point. These include an immersive 120Hz AMOLED display, 5G connectivity, and the increasingly rare 3.5mm headphone jack. In this review, I will put the Redmi Note 12 5G through its paces.
What's in the Box
Phone
SIM Ejector tool
33W fast-charger
USB-C cable
Protective plastic case
Quick Start Guide
Warranty Card
Design and Build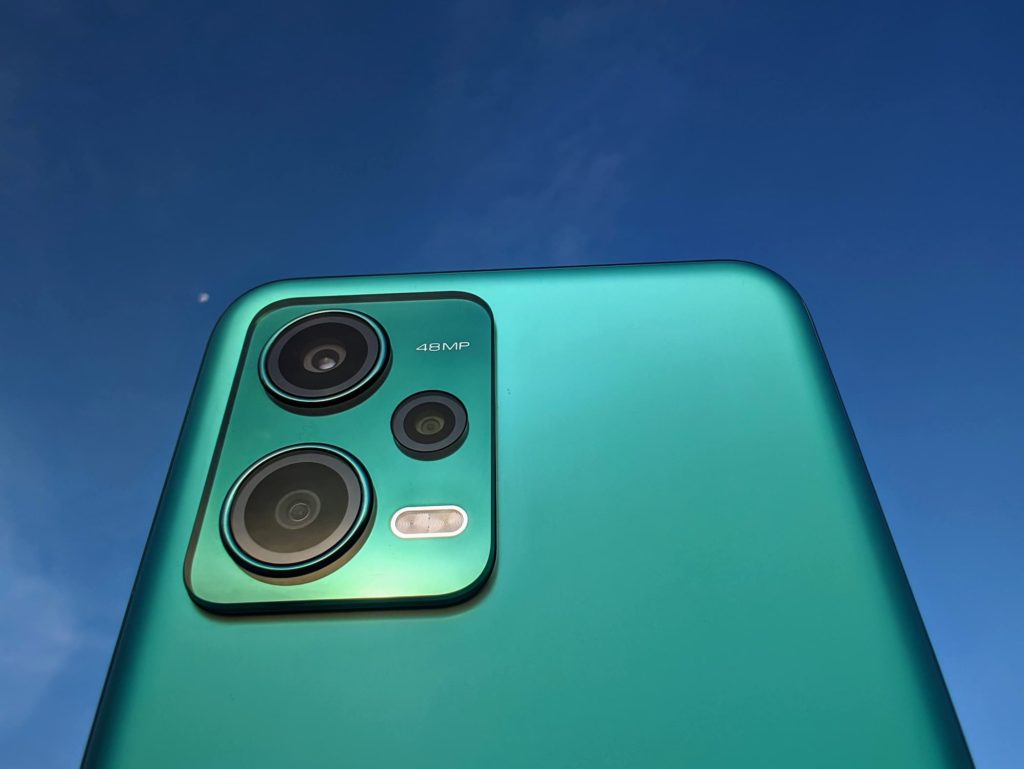 Xiaomi's Redmi Note 12 series used the same mold on the production line to push out the entire series. As a result, all their devices look identical with the same triple camera setup and general look, except for a few tell-tale signs such as the camera pixel label and a unique color scheme. For example, the Redmi Note 12 5G comes in Onyx Gray, Forest Green, and Ice Blue, while others like the Redmi Note 12 Pro+ 5G and the Redmi Note 12 Pro 5G come in Midnight Black, Polar White, and Sky Blue.
Advertisement - Continue reading below
The device has a boxy build perfect for cramming in lots of goodies, such as a 5000mAh battery, the 3.5mm audio jack, and whatnot. I'll be honest and say that makes it a bit unwieldy to grip initially, but you get used to it pretty fast. I would have bet my money on the curvy back, but the boxy build works surprisingly well. The device looks deceptively premium, despite the Redmi Note 12 5G having a plastic back. However, the Pro variants have a glass back, making them a more attractive proposition.
The arrangement of the power button cum fingerprint scanner on the right side, alongside the volume rocker, is a masterstroke. It just works intuitively, and it's easy to adapt to. The SIM tray is located on the less-used left side of the phone, as it should be, but I am rather disappointed that I can't have my cake and eat it too. Why couldn't Redmi provide both Dual SIM and MicroSD card support? It's a small oversight, but one that has a significant impact on the device's usability.
Kudos to Redmi for retaining the 3.5mm audio jack and the power adapter, where flagships follow iPhone design choices like sheep in removing mainstay features. And as is the case with most, if not all, Xiaomi phones, you also get an IR blaster to top it off. I will admit that I don't often use it, but it's still a comfort to know that I have it.
Display
One of the standout features of the Redmi Note 12 5G is undoubtedly its stunning display. The 6.67″ AMOLED DotDisplay boasts an impressive resolution of 2400 x 1080px, providing crisp and clear visuals that are sure to leave a lasting impression. The advertised brightness of 450 nits is impressive in its own right, but what sets this device apart is its ability to peak at 1200 nits, making it easy to use even in bright outdoor environments.
While HDR support on YouTube may be lacking, the device does come with Widevine L1 support for full-HD video playback, ensuring that you can enjoy your favorite content in stunning detail. The viewing angles on this device are fantastic, with no noticeable color distortion even when viewing the screen from an off-center angle.
The thin bezels on the Redmi Note 12 5G are now an industry standard which help to increase the screen real estate and create an immersive viewing experience. The punch hole selfie camera is placed dead center on the screen, with the thin bezels ensuring that it doesn't detract from the overall viewing experience. I don't know though, there was a moment there when retractable selfie cameras were a thing. That was camera execution in its finest hour.
Advertisement - Continue reading below
Cameras
The Redmi Note 12 5G's camera setup has some noticeable strengths and weaknesses. The 48MP main camera produces decent images in good lighting conditions, capturing a good amount of detail and decent color accuracy aided in part by the camera AI. However, the camera's quality is rather disappointing in low light, producing images that can be noisy and lacking in detail. This can be a significant issue for users who often take photos in dimly lit environments.
From the looks of things the 2MP Macro camera is included in the camera system only to boost the camera count, but its picture quality is abysmal. The images captured by this camera are often blurry, with a lack of detail and color accuracy. As a result, it may not be a useful feature for most users who prefer high-quality images.
Overall, the images captured by the Redmi Note 12 5G tend to appear washed out and flat, especially for reds, pinks, and purples, while greens, blues, and whites can appear more vivid on occasion. Additionally, there can be overexposure of details in the background at times, which can be a distraction.
Another significant issue with the camera system is the lack of image stabilization (OIS). Without it, the Redmi Note 12 5G often produces blurry images, despite our intentions. This can be frustrating for users who want to capture sharp, clear images, especially when taking photos in low light or at night.
In summary, while the Redmi Note 12 5G's camera system has some strengths, such as its 48MP main camera, it also has some significant weaknesses, such as the lack of image stabilization and poor low-light performance. These issues can be a dealbreaker for users who prioritize high-quality images in their smartphones.
Performance and Software/Bloatware
The Redmi Note 12 5G is powered by a Snapdragon 4 Gen 1 chipset which is rather on the low end. In terms of performance, the Snapdragon 4 Gen 1 is comparable to the Snapdragon 732G that featured in the Redmi Note 10 Pro of yesteryear. Only that it supports 5G. You have the option toget 4GB+128GB, 6GB+128 or 8GB+256GB. We decided to go with the base variant to see if the cheapest offering is usable on the day to day.
Moving onto the nitty gritty, I'll have to say that the power button cum fingerprint scanner is excellent. It's one of the fastest things about the Redmi Note 12 5G and that's a good first impressions before getting into what else the device is capable of. The phone itself is responsive and the apps load pretty quickly overall if you can excuse the 2 second delay before they open.
I'd say the performance is at par with the price point. Nothing outstanding but yet it performs well enough for everyday usage. Heavy games though will slow it down to a crawl and heat it up pretty fast.
Advertisement - Continue reading below
The unnecessary bloatware that comes pre-installed on the device can be a major or a minor setback depending on who's asking. This bloatware includes the usual, albeit tolerable suspects such as Google Apps, Netflix, and Facebook, but is also bundled up with a variety of other apps like Spotify, Prime Video, Snapchat, Amazon, Bubble Shooter, LinkedIn, and Zili.
Out of all of these apps, the most annoying and intrusive by far are Xiaomi's own GetApps and Themes. These apps constantly flood your phone with notifications, making it difficult to use your device without constant interruptions.
Despite these annoyances, there is a silver lining. The good news is that most of these offending apps can be easily uninstalled with just two taps. This allows you to quickly and easily get rid of any apps you don't want or need, freeing up valuable space on your device and improving its overall performance.
Audio and 5G connectivity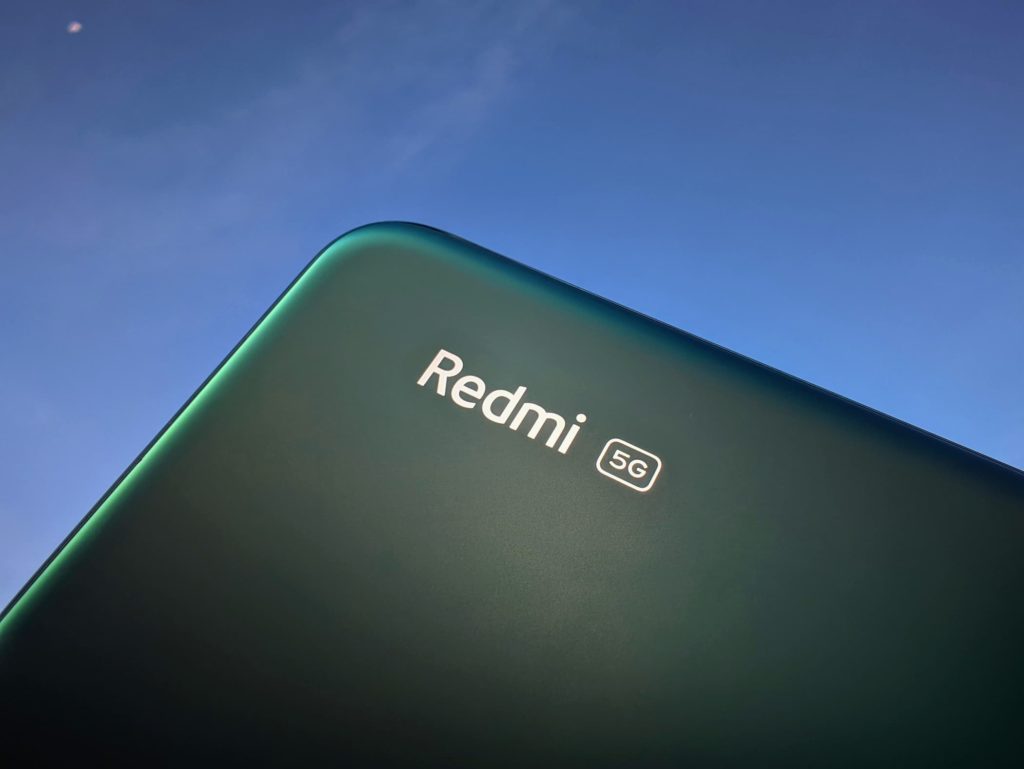 One of the biggest highlights of the Redmi Note 12 5G is the 5G connectivity. While the 5G rollout in my neck of the woods is taking its sweet time, there's a lot I stand to gain one its finalized. I am talking lightning-fast internet speeds, smoother streaming even 4K, and better online gaming. What's more, the device also supports dual-SIM 5G standby, which means you can use two 5G SIM cards simultaneously although I wouldn't advice it. Battery drain with 5G technology is an open secret.
Another feature of the Redmi Note 12 5G that stands out is its 3.5mm headphone jack. This feature is particularly important for people who do not want to charge their earphones frequently. With the 3.5mm headphone jack, you can enjoy audio that is just as good, if not better, than wireless headphones. This feature is especially useful for people who like to listen to music or watch videos on their smartphones for extended periods.
However, the Redmi Note 12 5G does have a downside. Unlike previous Redmi Note devices, it only has a down-firing speaker. This can make listening to and watching media content a hassle. Since the sound only comes from one side, it throws off the balance of the sound which is rather offputting. This is a downgrade from previous Redmi Note devices, which had speakers on both the top and bottom. That said, the stereo speakers aren't half bad and can get quite loud.
If you wish to watch our video review of this smartphone, you can watch it below;
Battery and Charging
As has become the industry standard for midrange Chinese smartphones, the Redmi Note 12 5G comes with 5000 mAh battery. It's got juice to spare and can go through an entire day without any need for a juice up. The battery will go the distance especially with a dial down of the refresh rate from the glorious 120Hz to 60Hz. Personally, a buttery smooth usage trumps battery chops, so I was quite unbothered by the battery consumption being higher than it would have been otherwise. I mean why limit myself when my handset is capable of so much more?
Advertisement - Continue reading below
Another great feature of the Redmi Note 12 5G is the 33W fast charge power brick. This is a welcome addition that allows users to charge their devices quickly whenever they need to. The 3.5mm headphone jack is also another great feature that many high-end devices have been omitting recently. The inclusion of these features in the Redmi Note 12 5G shows that Redmi is focused on providing a great user experience at an affordable price point.
Redmi Note 12 5G Specifications
Connectivity
Dual SIM (hybrid)/ Single SIM + MicroSD2G:
GSM: 850 900 1800 1900MHz3G: WCDMA:1/2/4/5/84G: LTE FDD:1/2/3/4/5/7/8/20/28/324G: LTE TDD:38/40/415G: n1/3/5/7/8/20/28/38/40/41/77/78Bluetooth 5.1Wi-Fi Protocol: 802.11a/b/g/n/ac
Operating System
MIUI 14 based on Android 12
Display and resolution
6.67″ 120Hz AMOLED DotDisplay 2400x1080px up to 1200 nits peak brightness, Gorrila Glass 3
Processor
Snapdragon® 4 Gen 1, 6mm Octa-core CPU, up to 2.0GHz, Adreno 619 GPU
RAM and Storage
4GB+128GB/6GB+128/8GB+256GB LPDDR4X + UFS2.2 expandable up to 1TB
Cameras
Rear: 48MP Main, 8MP Ultra-wide, 2MP macro camera. Video, 1080p 1920×1080 | 30fps720p 1280×720 | 30fps
Front: 13MP front camera. Video: 1080p 1920×1080 | 30fps720p 1280×720 | 30fps
Battery and Charging
5000mAh, 33W fast charging
Dimensions and Weight
189g | 165.88×76.21×7.98mm
Colors
Forest Green, Ice Blue, Onyx Gray
Redmi note 12 specs
Verdict
Considering its price, the Redmi Note 12 5G may not be the clear choice for a smartphone. While it does offer 5G connectivity, an AMOLED screen with a 120Hz refresh rate, and a 500mAh battery, the camera is a letdown. The images lack the "wow" factor and tend to be washed out or grainy. Given its price, I would prefer a device without 5G, but with a better camera setup.
Price and where to buy
The Redmi Note 12 5G is a budget-friendly smartphone, priced at around $250. In India, the Redmi Note 12 5G is available in two different variants. The 4GB+128GB version is priced at Rs 17,999, while the 6GB+128GB variant costs Rs 19,000.
If you're located in Uganda, the 6GB+128GB variant is available on Jumia Uganda for UGX 1,050,000. If you live in Nigeria, it goes for ₦ 150,000 on Jumia Nigeria and about Ksh 24,500 if you live in Kenya.
This affordable price point makes it an attractive choice for those who don't want to spend a fortune on a smartphone.