Have you found yourself with an issue on Amazon that can only be solved by speaking to an actual person? I have. Big Tech companies are notoriously known for not having actual Live support lines, but Amazon is an exception. They didn't make it easy though, but it's actually possible to speak to an actual Amazon customer care support person.
Let me show you how to.
Advertisement - Continue reading below
You can access the customer service page by clicking on Account & Lists (which also has your name) on the top right menu, and then customer service. Alternatively, click on Account under Accounts & Lists, and then Customer Service. Further still, you can get to this support page, by going to the footer of the Amazon website, then clicking on the Help link.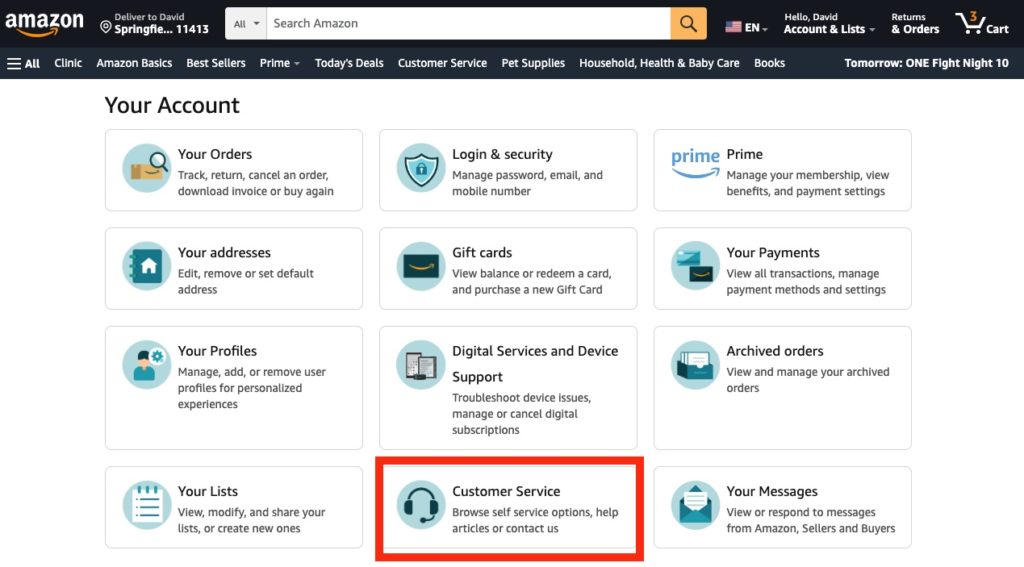 From this page, you can select any of your previous order items if you want to support a specific item order. However, since you wish to speak to a live person, click on Something else.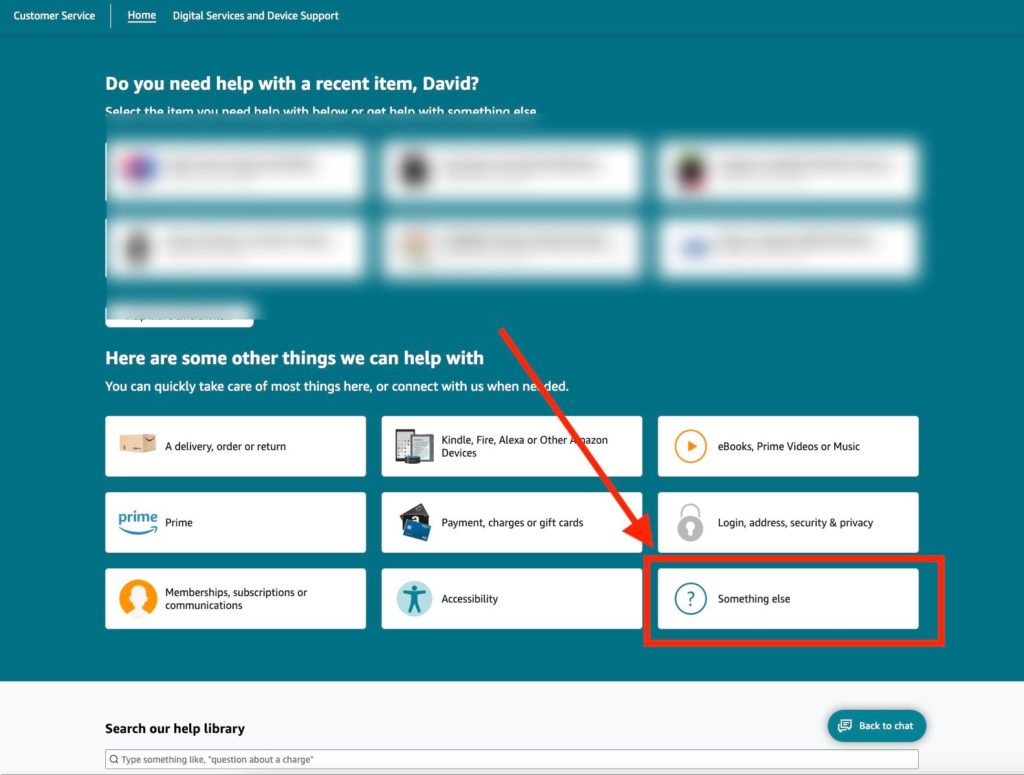 On the page that follows, you have the option of choosing specific Amazon services you wish to get help on. Instead, click on "I need more help". This will launch a chat window.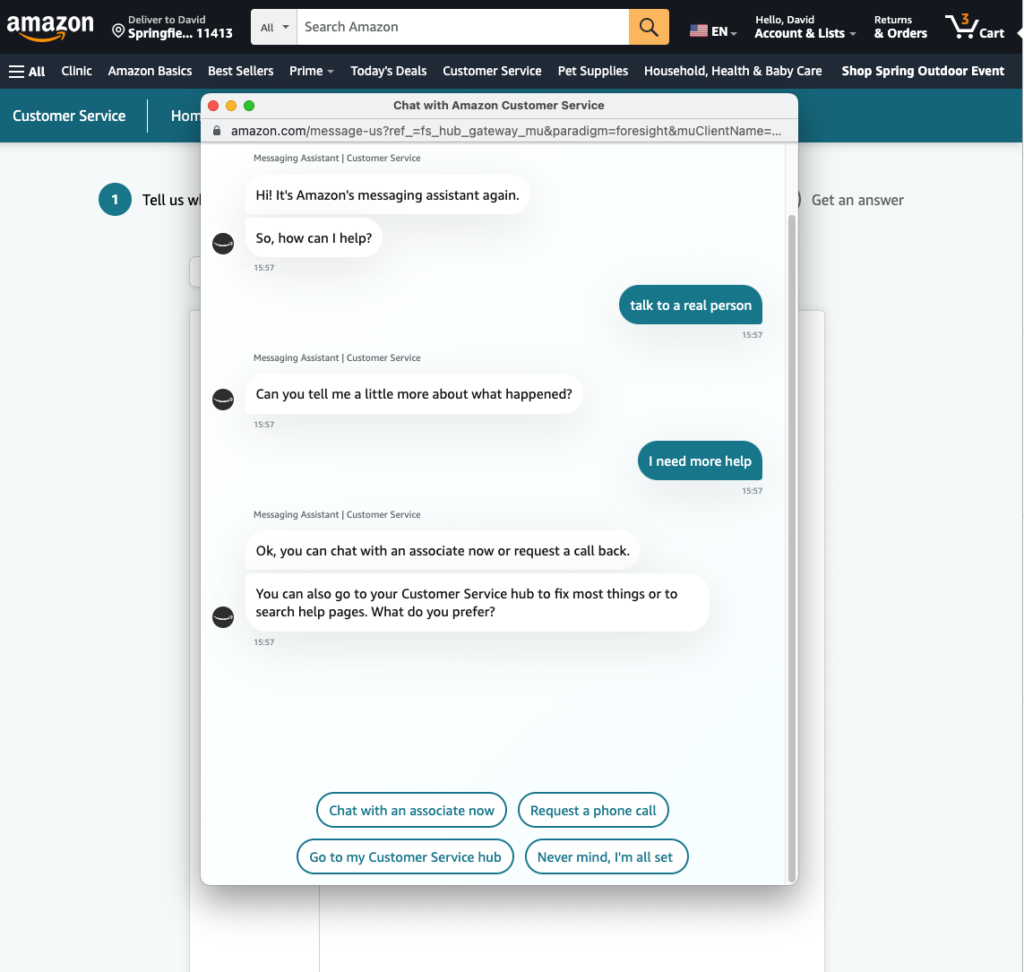 Advertisement - Continue reading below
In this chat window, you have the option of using the chatbot to get help on what you want. Since you wish to speak to a live person, simply type in "talk to a real person". You might be asked to give a bit more information, simply select "I need more help". The chatbot will now let you chat with an Amazon associate or you can request a callback.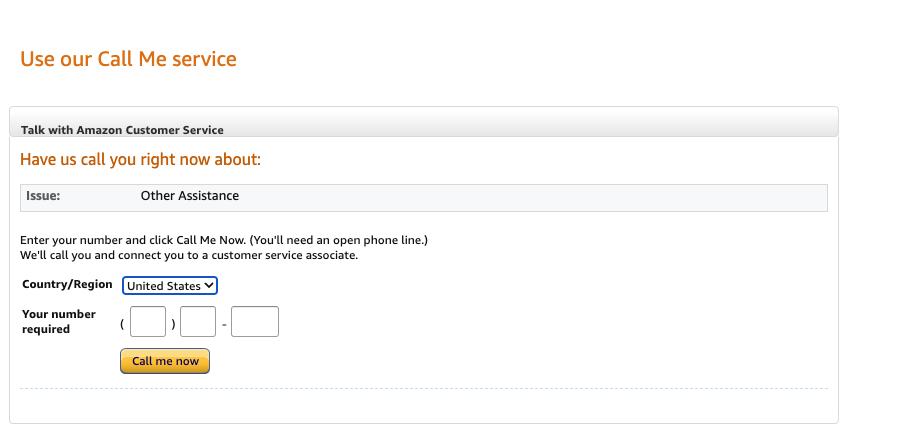 With a callback, enter your phone number and you'll be called back. This only applies to users in the U.S., India, Guam, Virgin Islands, and Puerto Rico if you are using the Amazon.com website. If you are like me and don't reside in any of those countries, then you are better off chatting with a live person in the chat window.
Feature image: Pexels