Bard, Google's AI chatbot now provides images in responses to illustrate concepts, give recommendations, and much more. This feature was announced at the Google I/O event, but is now rolling out to users everywhere Google Bard is available.
With the visual responses, you can ask Bard to show images or photos of prompts that you input. For example, if you ask Bard to suggest places to visit in Kampala, you'll not only receive a list of recommendations but also see corresponding images showcasing the attractions.
Advertisement - Continue reading below
To ensure transparency and credibility, each thumbnail displayed by Bard includes the source of the image. You can verify the information and have confidence in the visual representation provided. For instance, when I inquired about "Places to Visit in Kampala," Bard showcased an image of The Kasubi Tombs, duly acknowledging its source as Wikipedia.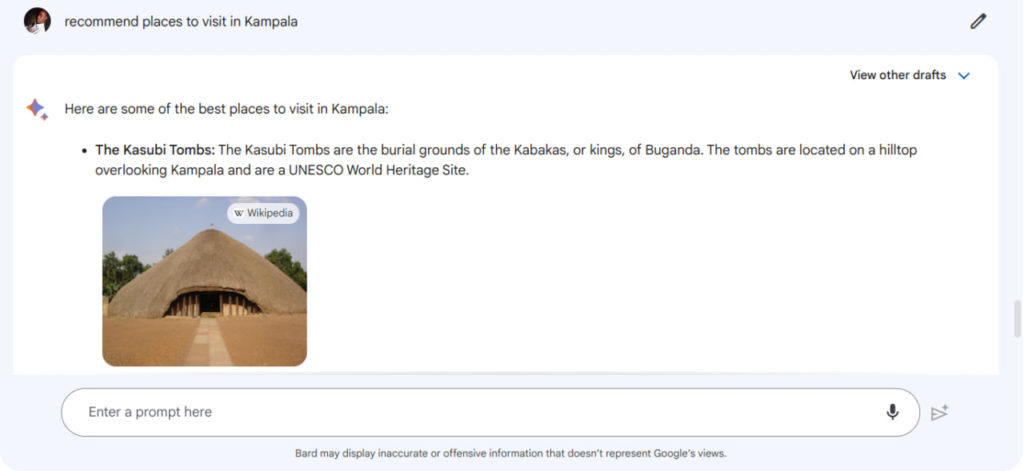 You can try it out yourself by visiting bard.google.com.