If you are looking for a new keyboard app for your Android phone in 2023, you might be wondering which one is the best among the many options available on the Google Play Store. There are keyboard apps for different needs and preferences, from simple and minimal to colorful and feature-rich. But how do you choose the one that suits you best?
In this blog post, we will review some of the most popular and highly-rated keyboard apps for Android in 2023 and help you decide which one meets your requirements and style. We will compare the following aspects of each keyboard app:
Advertisement - Continue reading below
Design and customization
Typing experience and accuracy
Extra features and integrations
We will also give our verdict on which keyboard app is the best overall, and which ones are good alternatives for specific use cases. Let's dive in!
Gboard
Gboard is Google's own keyboard app, and it comes pre-installed on most Android phones. It is one of the most widely used and trusted keyboard apps and for good reasons. Gboard has a sleek and intuitive design, with a variety of themes and colors to choose from. You can also create your own custom theme with your own image or wallpaper.
Gboard offers a smooth and fast typing experience, with accurate predictions and corrections powered by Google's machine learning. You can also use glide typing, voice typing, or handwriting input to enter text. Gboard also supports over 500 languages and dialects, so you can easily switch between them with a tap
One of the best things about Gboard is its integration with Google services and other apps. You can access Google Search, Google Translate, Google Assistant, Google Lens, Emoji Kitchen, GIFs, stickers, and more from the keyboard itself. You can also sync your personal dictionary across your devices with your Google account.

Gboard is a great keyboard app for anyone who wants a reliable, versatile, and smart keyboard that works well with other Google products.
Microsoft SwiftKey Keyboard
Microsoft SwiftKey Keyboard is another popular keyboard app that has been around for a long time. It is known for its adaptive and personalized typing experience, which learns from your writing style and habits over time.
Advertisement - Continue reading below
Perhaps one of the biggest recent additions to the Microsoft Swiftkey Keyboard is the Bing AI integration. This means you can use SwiftKey to have AI write for you or help you get things written better and faster.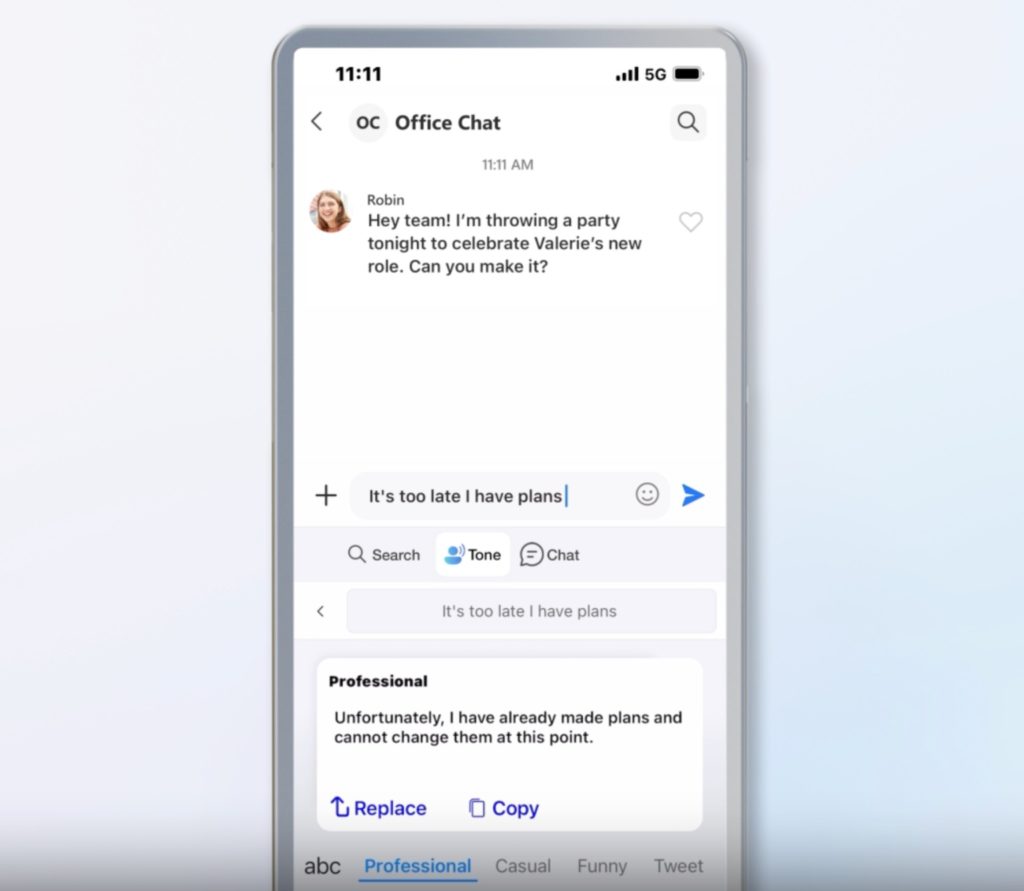 SwiftKey can predict your next word, emoji, or sticker with high accuracy, and also correct your typos and grammar errors.

Like many other keyboards, SwiftKey also has a lot of customization options, such as themes, layouts, sizes, fonts, sounds, and more. You can also use your own photo as a background for the keyboard. SwiftKey supports over 400 languages and dialects and lets you type in up to five languages at once without switching.
SwiftKey also has some useful features and integrations, such as Clipboard, Collections, Translator, Bing Search, GIFs, stickers, and more. You can also sync your settings and data across your devices with your Microsoft account.
SwiftKey is a great keyboard app for anyone who wants a personalized, adaptive, and intelligent keyboard that learns from you. Its AI integration also means that this is probably the most AI assistance you will get from a keyboard today.
Chrooma Keyboard
Chrooma Keyboard is one of those keyboard apps for those who love customizing every aspect of their device. From pre-installed themes to creating something completely unique, there's something here for everyone. What's nifty about Chrooma is that it will automatically adapt to whatever app you are using, changing the color theme in the process.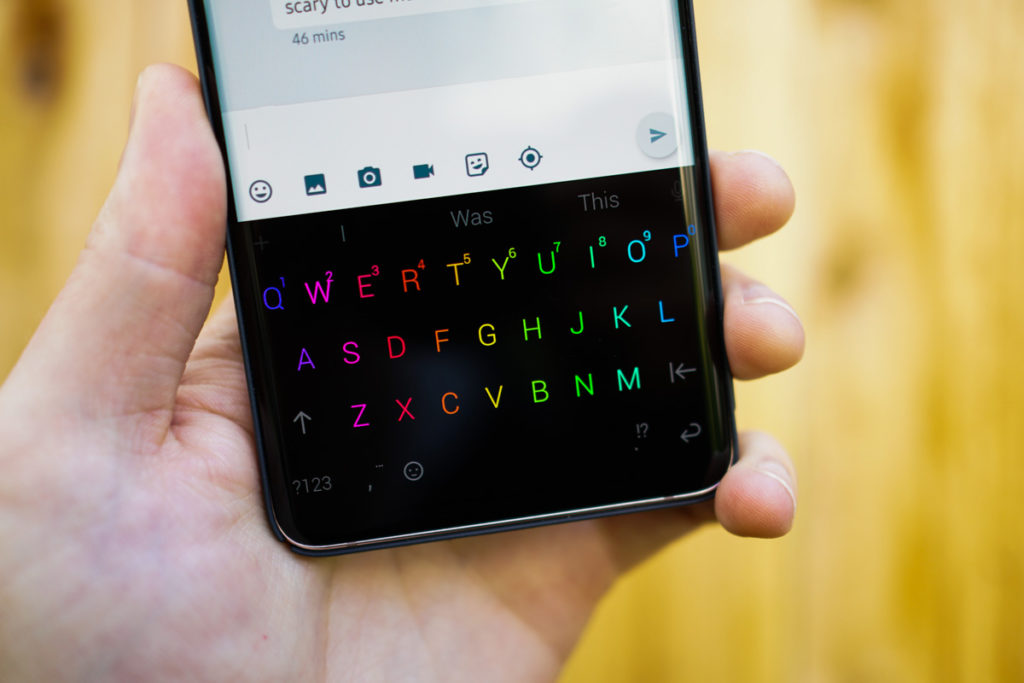 Chrooma also offers a smooth and accurate typing experience, with smart predictions and corrections based on neural networks. You can also use swipe typing or voice input to enter text. Chrooma supports over 60 languages and dialects and lets you switch between them easily.
Chrooma also has some extra features and integrations, such as Night Mode, Adaptive Mode, GIFs search engine, and more.
Advertisement - Continue reading below
Grammarly
Grammarly has made a name for itself as a plugin that helps you write better, avoid embarrassing typos, check your tone, and much more. It is available as a plugin on most popular web browsers, and on Microsoft Office applications.
The company also has an Android keyboard app that brings many of these strengths and benefits to your mobile typing experience. Grammarly Keyboard can, therefore, act as your personal writing assistant, grammar checker, and editor that helps you write clearly, confidently, and mistake-free in all your apps.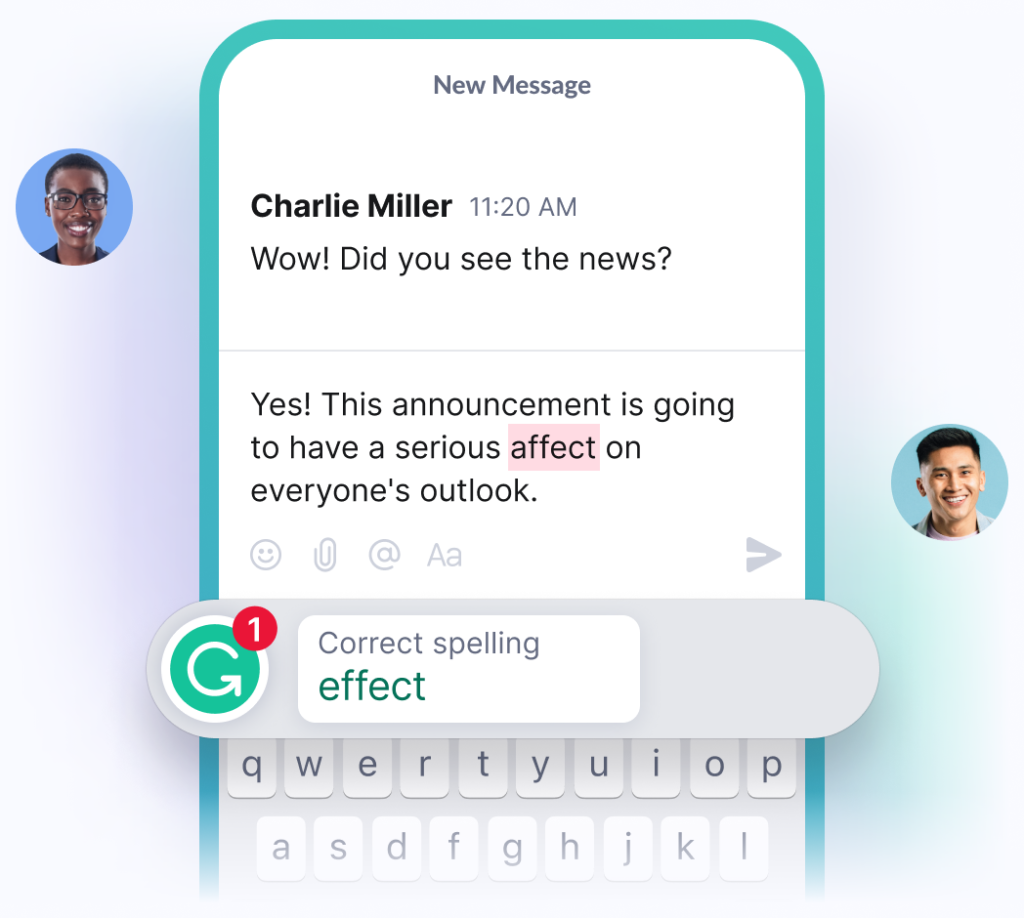 Whether you are composing an email, a social media post, a text message, or a tweet, Grammarly Keyboard will check your grammar, spelling, punctuation, and word choice, and provide you with helpful suggestions and explanations.
You can also customize your keyboard settings to suit your preferences and style. Grammarly Keyboard also supports swipe typing and has advanced features such as synonyms and tone adjustments for premium users.
With Grammarly Keyboard, you can improve your communication skills and express yourself with ease and confidence on your Android device.
Conclusion
If we think of GBoard as the everyday, functional keyboard that you usually find at the office, Chrooma Keyboard can be considered one of those RGB, decked-out keyboards that are popular with gamers, known for their pomp and color, and customizability.
Microsoft's Swiftkey can be thought of as the new generation smart keyboard that gives you many of the functions that you would need from a normal keyboard, infuse it with Bing and AI features and now you begin to see the allure of this once-big dog, but now understated keyboard app.
These aren't the only keyboard apps available in the Android space in 2023 so if we didn't capture your preferred opinion, please tell us in the comments section below.
Advertisement - Continue reading below