As expected, rumors are beginning to fly around about the release of the next iteration of the Galaxy Watch. Less than a year ago, Samsung unveiled the Galaxy Watch 5 and Watch 5 Pro smartwatches with upgrades from their predecessor – the most noticeable one being th removal of display bezels. Other noticeable improvements were the Google Assistant right out of the box, built-in GPS, 590mAh battery, and many more.
The rumored Galaxy Watch 6 series will succeed the Galaxy Watch 5. And we expect it to also come with major upgrades, as well as new features. In this article, we will take you through some of the things you should expect when the Galaxy Watch 6 is eventually released.
Advertisement - Continue reading below
What's it Going to Look Like?
The major design change on the Galaxy Watch 5 was the removal of the rotating bezel. While this was a surprise for many people, it was welcomed by many more. For the new Watch 6 series, we expect Samsung to maintain its circular design. Also, there are rumors of a curved screen (Similar to Google's Pixel Watch) coming to the Watch 6. If this is true, we can kiss goodbye to the idea of the rotating bezel returning to the Galaxy Watch. And just like its predecessor, we'll most likely get the regular Galaxy Watch 6 and the Galaxy Watch 6 Pro.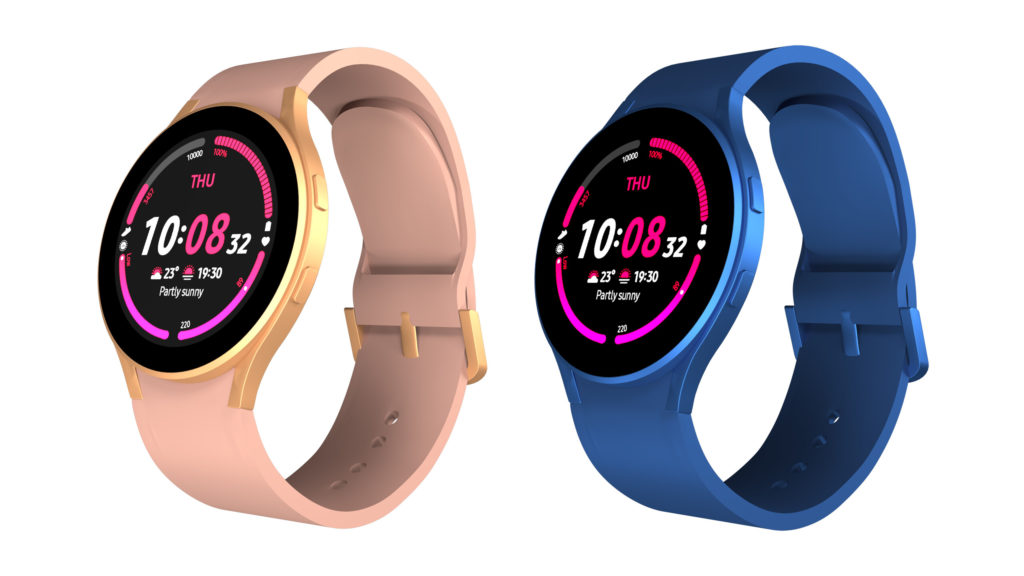 In May, Samsung announced the new One UI 5 Watch software that will be featured on upcoming Galaxy Watches. We expect this new Samsung software to come packed with a number of health and fitness tracking updates. One such feature is the Irregular Heart Rhythm Notification (IHRN) feature that Samsung says will be added to the Samsung Health Monitor app. There are many more health and fitness tracking features and updates that we expect to see. We'll continue to update this article as we know more.
Price
When Samsung unveiled the Galaxy Watch 5 a year ago, it launched it at a recommended retail price of $279.99 (for the Galaxy Watch 5) and $449.99 (for the Galaxy Watch 5 Pro smartwatches). At the moment, nothing has been heard about the price of the new Galaxy smartwatch. However, we do not expect the Galaxy Watch 6 series to be cheaper than its predecessor.
When is it Coming?
For the past few years, Samsung has unveiled its Galaxy Watches around the same period (August/September).
Galaxy Watch: August 2018
Watch Active: March 2019
Galaxy Watch Active 2: September 2019
Galaxy Watch 3 series: August 2020
Watch 4 series: August 2021
Galaxy Watch 5 series: August 2022
We don't expect this year's launch to be any different. The Galaxy Watch 6 series is rumored to be launched around August this year.
Advertisement - Continue reading below