Apple always stands out with its devices and accessories. Although some people think there are other brands doing exceptionally well and Apple is just taking all the shine because of the name they already made for themselves.
One very unique thing about the brand? They are very good with innovations; coming up with new unique features that are then copied by rival brands. This is why you easily come across cloned Apple products: wireless earbuds, chargers, phones, etc.
Advertisement - Continue reading below
Yes, for obvious reasons (quality, most especially), Apple products don't come cheap. This is why there is a market for cloned Apple products in the first place. The AirPod is a perfect example. Since the first version was launched, we've seen cloned, cheaper, brandless versions spring up from nowhere.
But before you join the bandwagon and yield to the temptation of buying a cloned Airpod, here are some vital questions you should ask.
Related Article: How to Use Apple AirPods on an Android Device
Battery Quality: How Good Are The Batteries?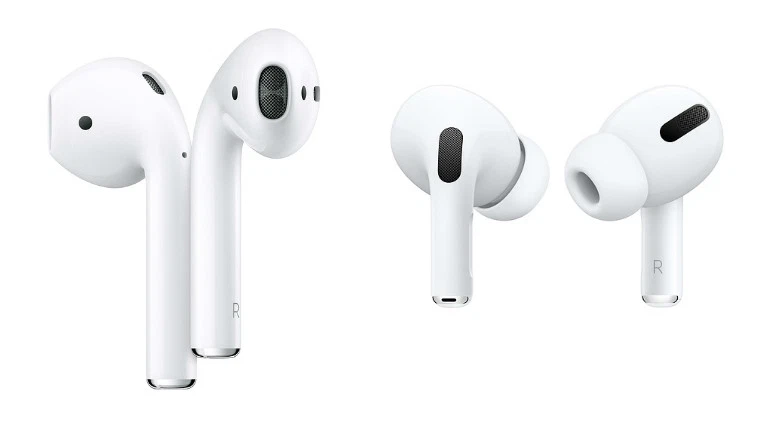 The Apple AirPods 1 & 2 have similar quality when it comes to battery life for listening to music on a single charge. You get up to 5-hours for listening to music and between 2-hours and 3-hours for calls. You even get more when the volume is reduced.
Cloned AirPods don't give you this much usage time. This is the price you have to pay for buying them at a cheap rate.
Asides long music-listening time, there's a bonus — you get extra charges from the AirPods case. Both the AirPods 1 & 2 offer you almost 4 full charges, which means 18+ extra hours to listen to music. Also, the AirPod 2 comes with a Quick Charge feature; a 15-minute charge will give you around 3 extra hours.
Advertisement - Continue reading below
The closest you'll get is the Samsung Galaxy Bud which will give you just above one extra charge.
Related Article: Airpod or Galaxy Buds: Wireless Earphones Comparison
Sounds: Will I Get Top-Quality Sound?
You will agree with me that sound quality is the most important aspect of any headset or bud.
Apple keeps improving on the sound quality of the AirPods. We noticed a slight improvement in sound quality when the AirPods 2 was launched even though a lot of people still complained that bass is still not at the level they want.
Going by SoundGuys' review of the AirPods', vocals come through crystal clear, and that also applies to voice calls. 
Features: What Other Things Do I Get?
Apple really stepped up with the AirPod 2 with great features. One amazing feature you definitely won't find on a clone is the sensor on the AirPods that automatically detects when the earbuds go in and out of your ears. With this feature, you don't have to manually pause and play music from your device.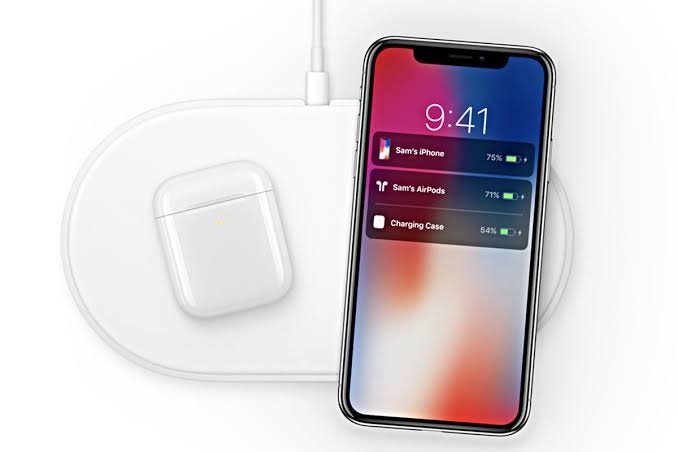 Another feature you get is the wireless charging (the AirPods 2 & AirPods Pro). It is compatible with standard Qi wireless charging pads so it'll support most wireless chargers. Also, Airpod is getting smarter; you get "Siri" the digital assistant on the AirPods 2.
For connectivity and range, the AirPods has the Bluetooth 5.0 technology, offers a better & stable connection, and an improved device-to-Airpod wireless range of almost 50 feet.
Advertisement - Continue reading below
Related Article: Wireless Earbuds: Cleaning and Maintenance Tips
Conclusion
Yes, the Apple Airpod doesn't come with a cheap price tag, but so are the qualities. Settling for a clone would mean that you compromise on quality.
The whole essence of a wireless earbud is defeated if you can not get quality sound and at least a great battery and a backup. So, before you buy that clone, consider these things.