Apple popularized Facial Recognition on smartphones but at the time of introduction, it was very far from perfect. And though Face ID still remains one of the most secure biometric authentication technologies ever on a smartphone, failure to tell identical twins and family relations apart was a very big issue.
Apple, however, seem to have a solution to the big Face ID flaw and plans to implement it in the upcoming 2019 iPhones.
Advertisement - Continue reading below
In a new patent application filed by Apple via the United States Patent and Trademark Office (USPTO), the Cupertino-based giant will be incorporating a new "vein matching" feature into its Face ID technology to deal with difficult cases of biometric authentication. Dubbed "Subepidermal Imaging", Apple plans to design the new Face ID to scan subepidermal features (i.e blood vessels/veins) of a user's face during the facial authentication process.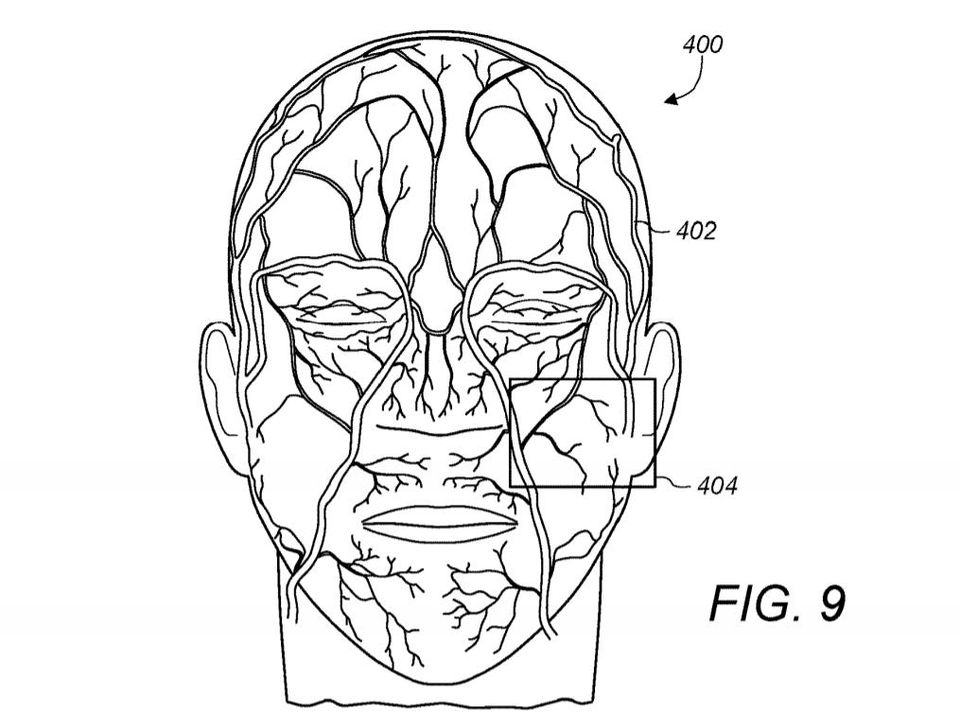 "Assessment of subepidermal features during the facial recognition authentication process may be useful in distinguishing between users that have closely related facial features (e.g., siblings or twins)"
According to Apple, Subepidermal imaging would further strengthen the accuracy and reliability of iPhone's and iPad's Face ID. In simpler terms, what this means is that by accessing the users' blood vessels, distinguishing twins, siblings, and lookalike relatives would be a relatively easier task for the next-gen Face ID. It isn't exactly clear how Apple plans to get subepidermal imaging to work, it however, seems the OEM would use the front-facing camera, flood illuminator, speckle illuminator, some image signal processor and neural network module to measure the unique absorption properties of the user's blood vessels and eye vein features.
Explaining why the idea of subepidermal imaging will enhance the security functionality of Face ID, Apple states [in the patent] that while individuals can share outward-facing facial features, no two humans share identical vein patterns in the subepidermal layers of the face, not even identical twin.
In addition, assessment of subepidermal features may be used to prevent unlocking of the device by an unauthorized user wearing a mask or using another face replication method."
Conclusively, Apple didn't exactly state that the subepidermal feature will be ready in time for the launch of the 2019 iPhones, we [hopefully] expect to see them on the flagships. You can access the official Face ID patent HERE. Interestingly, this innovation comes in at a time when LG also unveiled a Palm/Hand Unlock feature which uses a Time of Flight (FoT) 3D camera and infrared sensors to read vein information on the user's palm. You can also learn ore about Palm Unlock and why we thinkit is not worth getting excited about.
Advertisement - Continue reading below