I have been a loyal fan of the Tozo T10 earbuds ever since the year 2021 when I made my first purchase. They have been my go-to wireless earbuds for listening to music, podcasts, and audiobooks on my daily commute ever since smartphones without a headphone jack became a thing. They have a great sound quality, a battery life for days, and a sleek design.
As a matter of fact, I have been so happy with them over the years that I decided to upgrade to the 2023 version when they came out. In this post, we'll go over the main features and performance of the Tozo T10 and why I made a second purchase of the same exact brand. That said, on my box, it shows Upgraded 2023 but 2022 on the plastic wrapping.
Advertisement - Continue reading below
Special features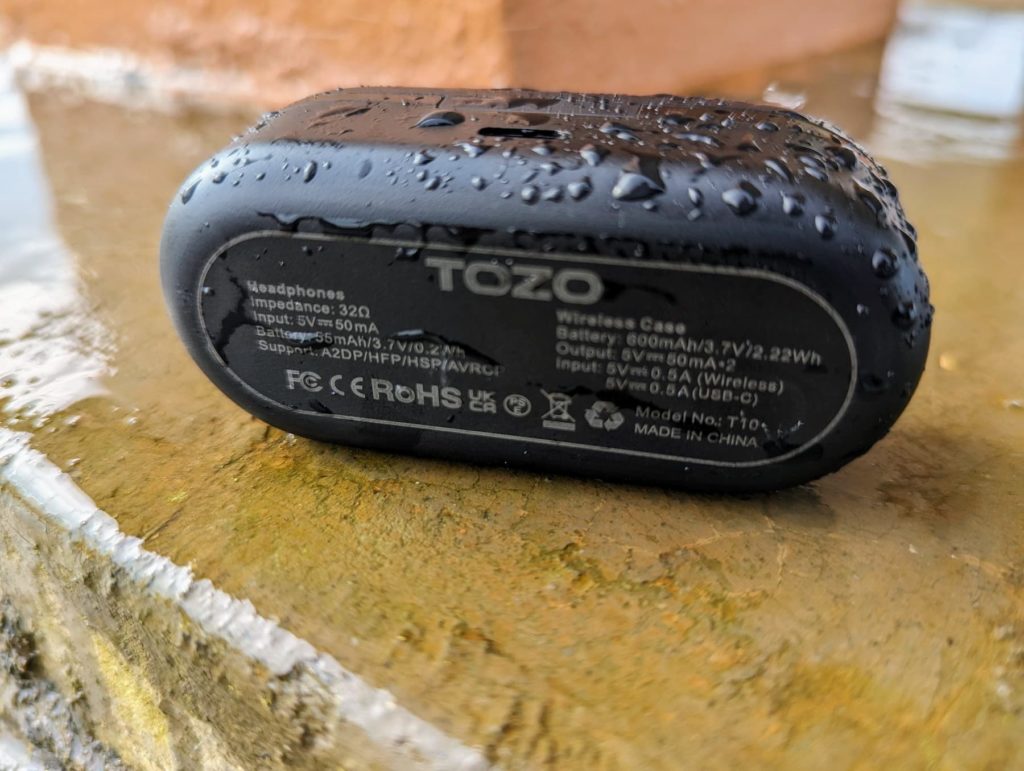 One of the biggest improvements in the new Tozo T10 earbuds is the wireless charging feature. The earbuds come with a charging case that can be charged wirelessly using any Qi-compatible charger. This means you don't have to worry about plugging in any cables or finding an outlet. You can just place the case on a wireless charging pad or a phone with reverse charging and it will start charging automatically. The case can also charge the earbuds up to four times, giving you a total of 30 hours of playtime.
The Tozo T10 are rated IPX8 for water resistance, which means they can withstand submersion in up to one meter of water for up to 30 minutes. This makes them ideal for working out, jogging, or even a dip in the swimming pool. However, keep in mind that Bluetooth signals don't travel well through water, so it's not really worth it swimming with them.
How well do they fit?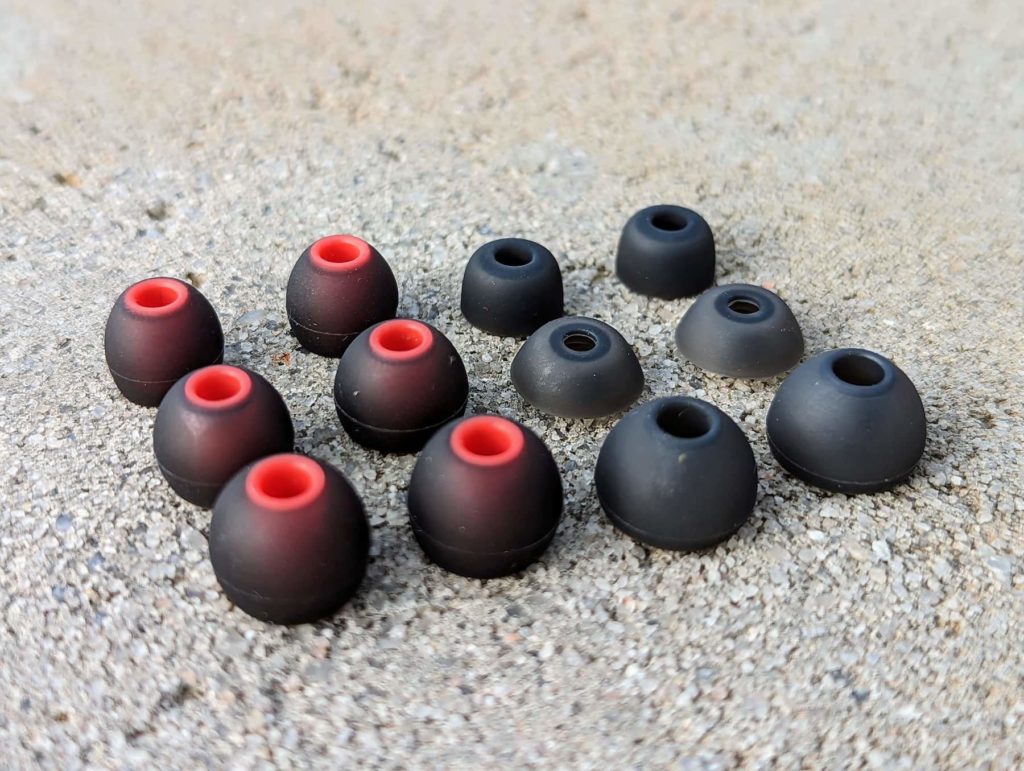 The TOZO T10 are a tad chunky for some ears but fortunately they don't weigh that much. How well they fit determines the quality of the audio you can squeeze out after the sound isolation. I am fortunate that they do fit my ears perfectly resting snug between outer ear (due to the shape of my anti helix) for that comfortable firm fit. This allows me to wear them for hours on end without any discomfort.
The earbuds lack any sort of physical feature to keep them securely in your ear like a hook or a fin, which means finding the right ear tip fit is imperative. If you've always had problems with earbuds staying in your ears, this probably isn't a product for you. Incidentally, other than myself and one other person, none of the Dignited crew or even my siblings were able to wear them comfortably.
The earbuds come with 6 pairs of silicon ear tips in varying sizes, from extra-large to extra-extra-small. Personally, I prefer the extra-large because they are incredibly soft to be able to mold onto my ear and yet offer a cushion against abrasion. I find the red-highlighted ear tips uncomfortable after a while because the inside is tougher and creates some resistance against my ear canal.
Once you get that snug fit, the earbuds can block out most of the ambient noise around you. This allows you to enjoy your audio without any distractions or interruptions. It's a bummer that they don't come with active noise cancellation (ANC) like some of the more expensive models, but I don't really mind that. I find that passive noise cancellation works well enough for me and doesn't drain the battery as much as ANC.
Advertisement - Continue reading below
---
Read more: Active Noise Canceling is the Feature Your Didn't Think you Need
---
Touch Controls
The Tozo T10 have a touch-sensitive panel on each earbud that lets you control various functions with taps and long presses. The touches don't require that much pressure especially if you have the right ear tips to provide a cushion. Here's a quick overview of the touch controls:
A single tap on either earbud will play or pause your music, or answer or end a call.
A long press on the left earbud will lower the volume, while a long press on the right earbud will raise the volume.
A double tap on the left earbud will restart the current track, while a double tap on the right earbud will skip to the next track.
A triple tap on either earbud will activate your voice assistant, such as Google Assistant.
A long press on either earbud during an incoming call will reject the call.
Tozo Companion App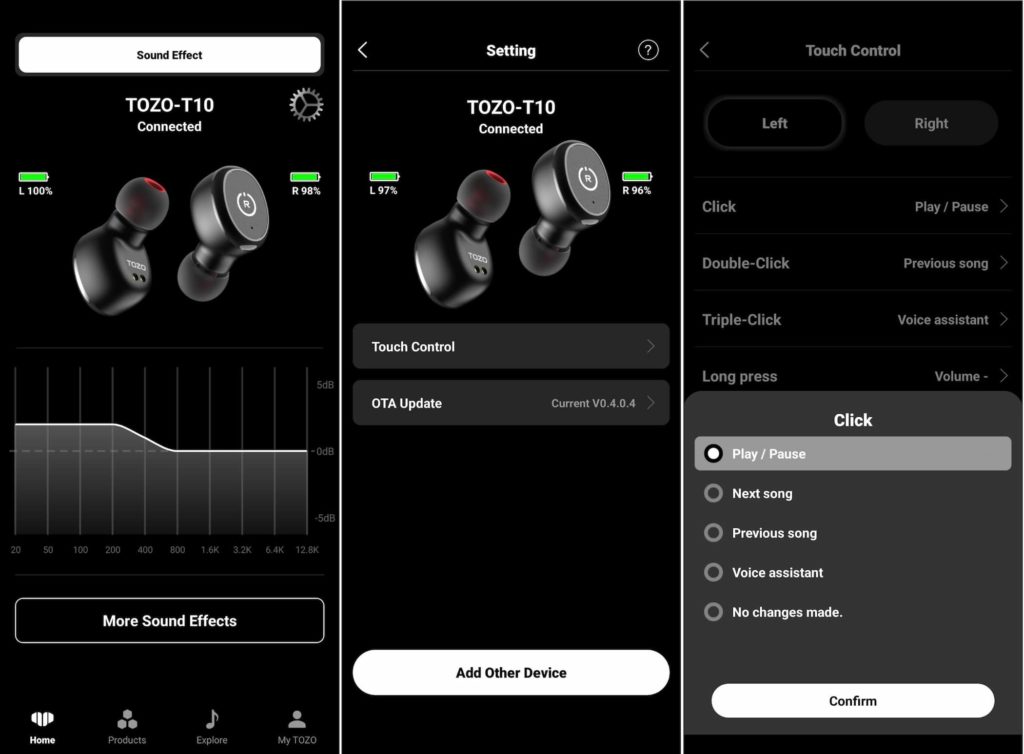 Something not many know about is that the Tozo T10 earbuds have a companion app that you can download from TOZO on the App Store or TOZO Sound – Apps on Google Play
The app is pretty basic, but it has some handy features. You can reconfigure and personalize the touch controls to make them do what you want. For instance, a single tap can go to the next song instead of play/pause.
You can also change the sound effect suit your music preference. The earbuds have a built-in EQ that lets you choose between 16 sound modes. (Standard, Bass+, Bass-, Classical, Dance, Deep, Hip-Hop, Jazz, Original, Piano, Pop, R&B, Rock, Vocal, Treble+, Treble-).
The app also notifies you when there is a new OTA firmware version available for your earbuds. This ensures that your earbuds are always running on the latest software and have the best performance tweaks.
Sound quality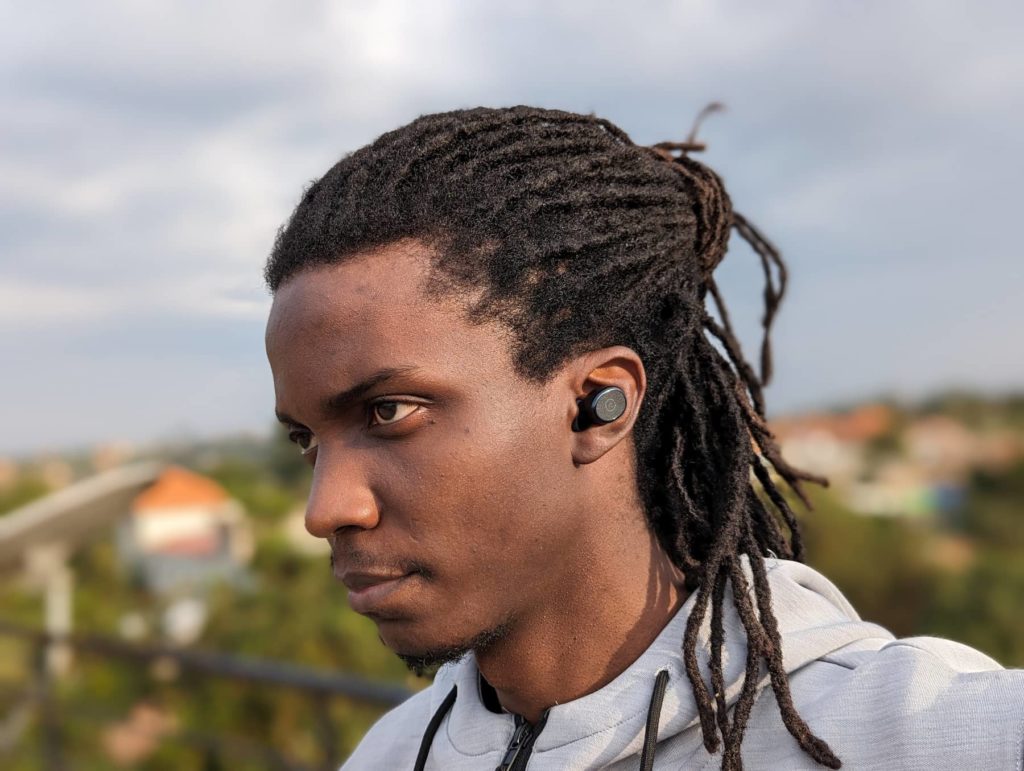 As mentioned earlier, the sound quality partly depends on how snug a fit the ear tips make. A colleague of mine wore the Tozo T10 earbuds and summarily informed me that they lack bass, and the sound is dry and pitchy. The earbuds were also hanging My experience has been the exact opposite.
The Tozo T10 have a sound profile that emphasizes the low frequencies, giving them a punchy, bass heavy sound. This falls within the genre of music I normally listen to (hip hop, rock, and cinematic music). The upgraded Tozo T10 earbuds actually tries to balance out the bass with decently rendered mid and high frequencies. However, when you raise the volume to the maximum, the high frequency sounds get somewhat distorted and lose clarity and depth. On the plus side, you can always adjust the EQ using the Tozo Companion app as mentioned above.
Advertisement - Continue reading below
When you play The Dub That Sunk My Sub, you will hear the Tozo T10 earbuds struggling with bass accuracy due to how low it gets. Tracks like Elasticity by Bernth are right up its alley though, although you will experience a bit of distortion of the high frequencies. The rubber band bass rumble is reproduced quite passably. I'd wager the Tozo T10's strong suit is the midrange which sounds natural and pleasant. I also experienced good soundstage during our test.
Microphones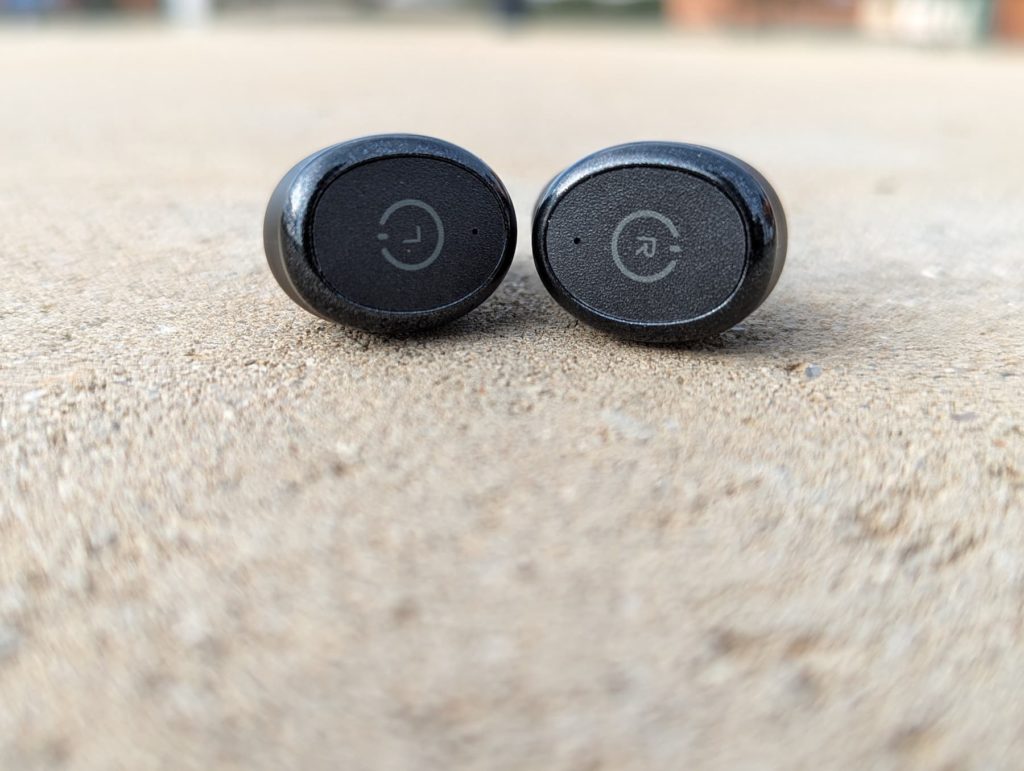 The one aspect that I have struggled to reconcile with the otherwise stellar Tozo T10 earbuds is how pedestrian their microphones are. The times I have made calls with the earbuds, I could hear just fine on my end, but the person on the other end always strained to hear my voice no matter how loud I spoke. Personally, it's no biggie for me. For one, I rarely make or receive calls and when I do, I prefer to press my phone to my ear. But if you're not like me, this is something to mull over when making the purchase.
Battery chops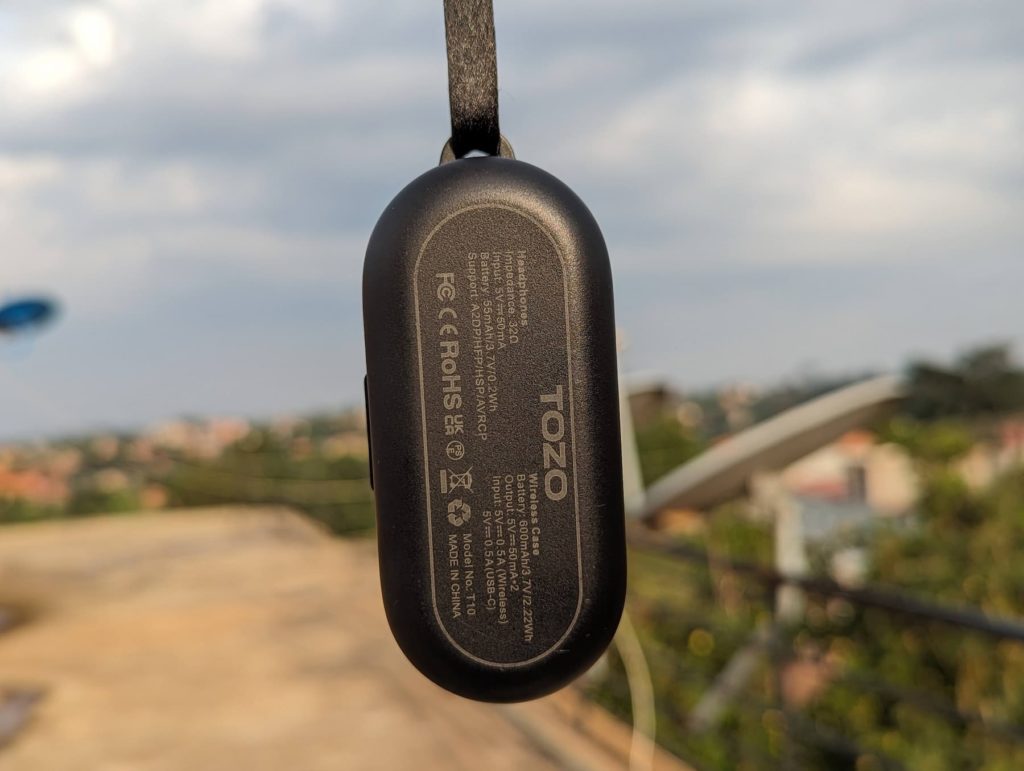 One of the features that make the TOZO T10 Earbuds stand out from the crowd is their impressive battery life. According to the manufacturer, these earbuds can deliver up to 10 hours of continuous playback on a single charge, and up to 45 hours of total playtime with the help of the wireless charging case. That means you can enjoy your tracks for days without worrying about running out of juice.
There is a blue 4-LED battery level indicator inside the case similar to what you see on power banks. In all the years I have used Tozo T10 earbuds, I can count on one hand how many times the battery in my earbuds has run out. They are that good. Or maybe I don't use them as long as I think I do (I can do 6~8 hours a day though, no problem).
The charging case can also provide about four full charges for the earbuds, extending their playtime to around 32 hours. This is more than enough for most users who don't use their earbuds for more than a few hours a day.
I have no problems with the charging speed either. The USB-C cable can fully charge the case in about 1.5 hours, while the wireless charger can do it in less than 2 hours. The earbuds themselves can be fully charged in about an hour using either method.
Price and reception
The best thing about the Tozo T10 earbuds for me is their affordable price. They cost me only $19.99, although the price normally hovers around $23.99 on Amazon. which is a fraction of what some of most reputable brands charge for similar products. By comparison, the Apple AirPods 3 cost $149, which is almost eight times more than the Tozo T10. And honestly, most of us just want a good set of earbuds to listen to our music. We are not music directors. All in all, the Tozo T10 earbuds deliver excellent sound, comfort, and convenience for a very reasonable price.
Finally, I like the fact that the Tozo T10 earbuds are a popular choice among many consumers. They have garnered over 350,000 reviews on Amazon, with an average rating of 4.5 out of 5 stars. If that isn't proof of consumer satisfaction, I don't know what is.
Advertisement - Continue reading below
Last words
As a repeat customer, I'd recommend the Tozo T10 earbuds to anyone who is looking for a pair of no-frills wireless earbuds that are easy to use, comfortable to wear, and especially budget friendly. For that price, I can live with some of the annoyances such as the absence of active noise cancellation and a terrible microphone experience. They are pretty durable besides.
And the battery life is a solid win. I can take a week, two weeks without needing to charge my earbuds with regular light use owing to their massive battery case. I really do appreciate the sound quality despite the price, and also how fast their connect to my laptop and smartphone.