In today's fast-paced world, keeping track of your time and boosting productivity is essential. Whether you're a freelancer juggling multiple projects or part of a team striving to optimize workflow, Clockify can be your trusted companion. In this beginner's guide, we'll show you how to kickstart your time-tracking journey with Clockify.
Getting Started with Clockify
Creating Your Clockify Account
First things first, let's set up your Clockify account. You have two options: visit the Clockify website or download the user-friendly Clockify app. Once you're in, create your account, and you're all set to start tracking your precious time.
Advertisement - Continue reading below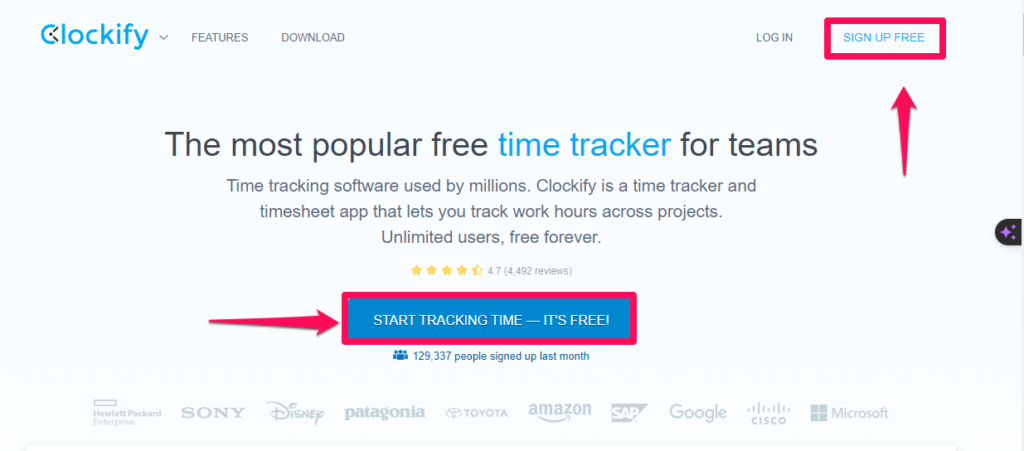 I usually prefer continuing with Google to save on time. Agree to their terms and conditions;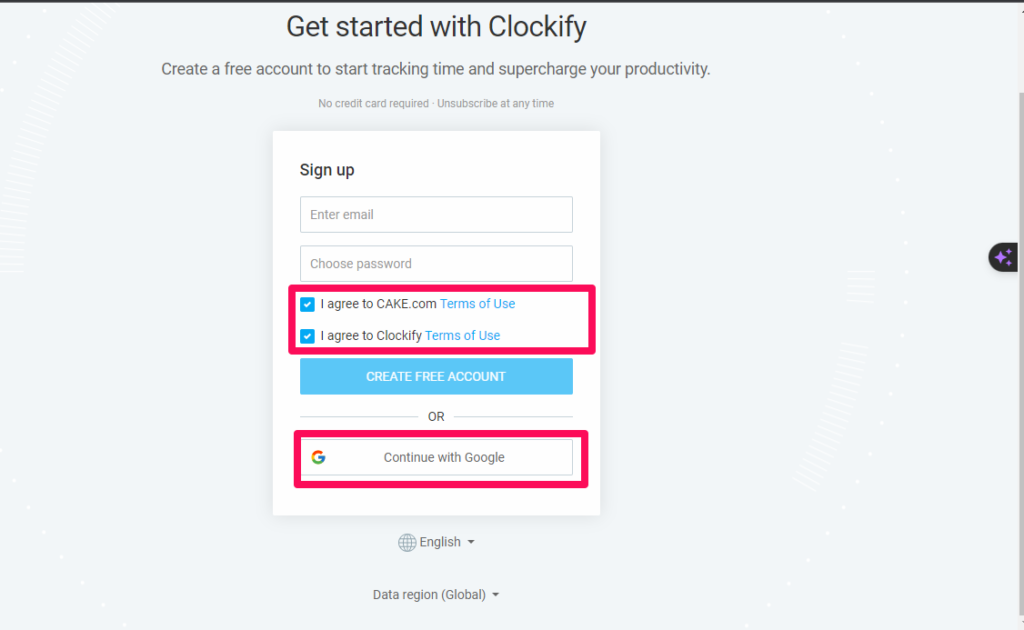 ---
Related: Here Is How to Use Google Search as a Timer and Stopwatch
---
Initiating Your First Timer
Here is the initial dashboard; toggled mine to dar mode by tapping on your profile icon to find the setting;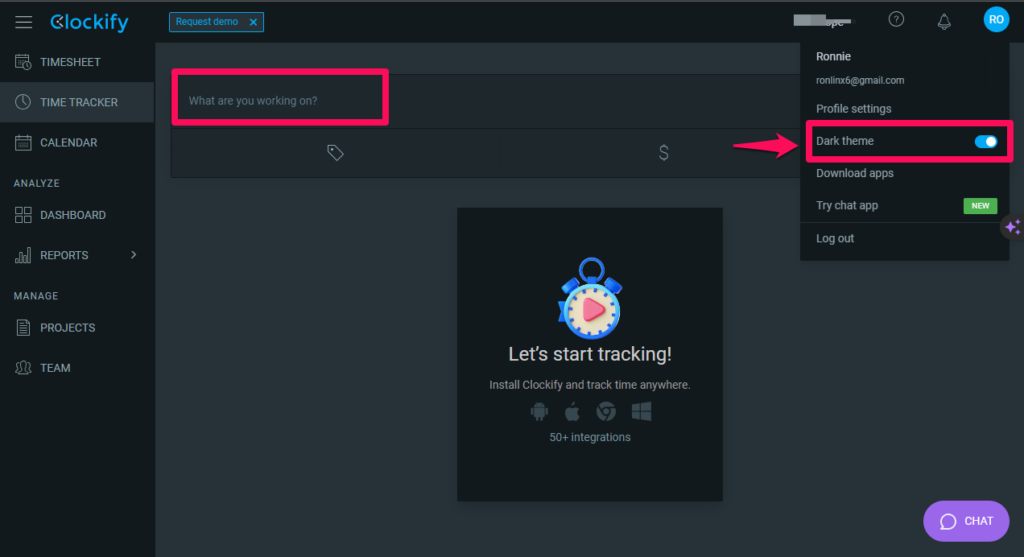 You can assign/create activities to your timer like "Working on project X" or "In a meeting with client Y." Clockify makes it effortless to keep tabs on what you're working on. Now hit the + Project button.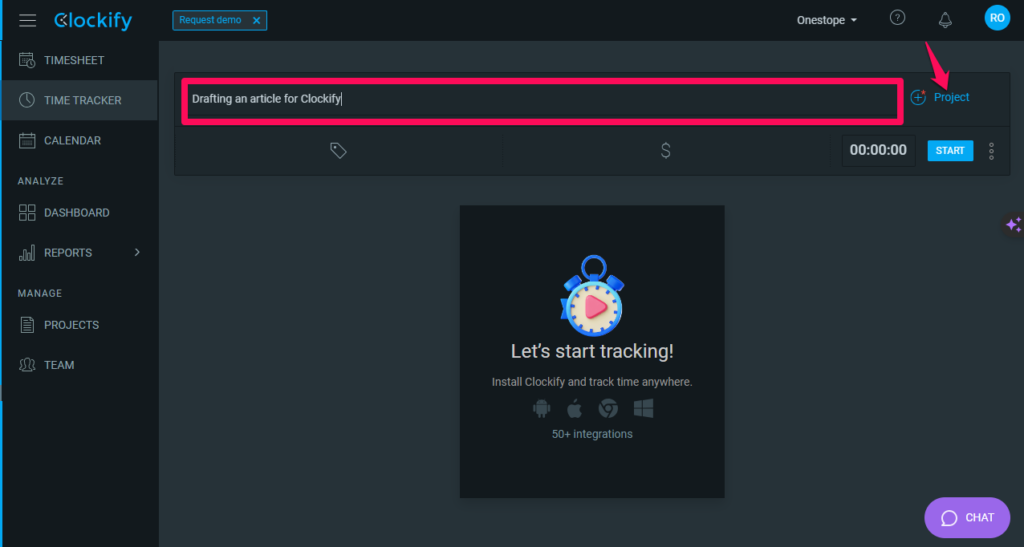 You can now choose a department or category where your activity will fall. It is writing for my case;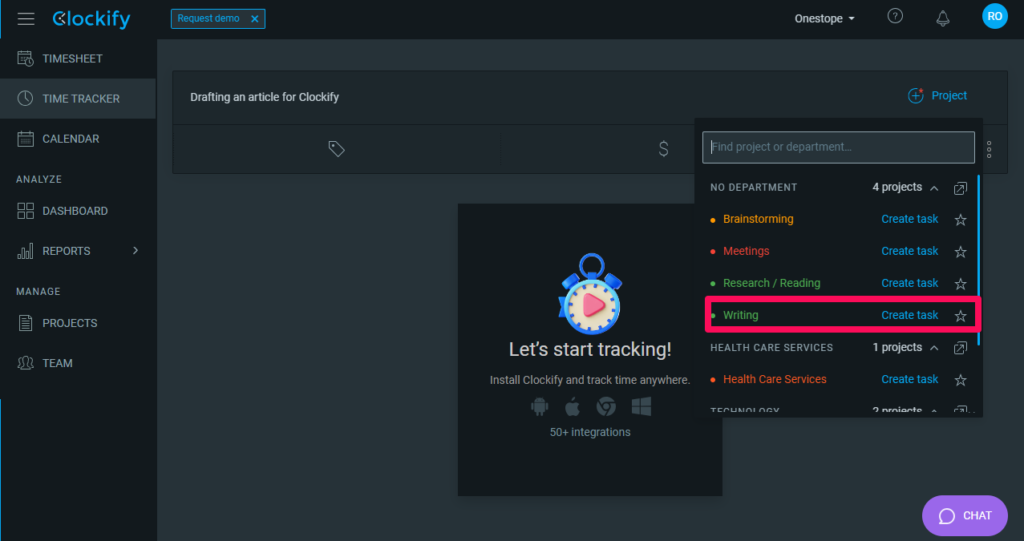 Now, the real fun begins. Click the "Start Timer" button. You can alternatively add a tag/label.
Advertisement - Continue reading below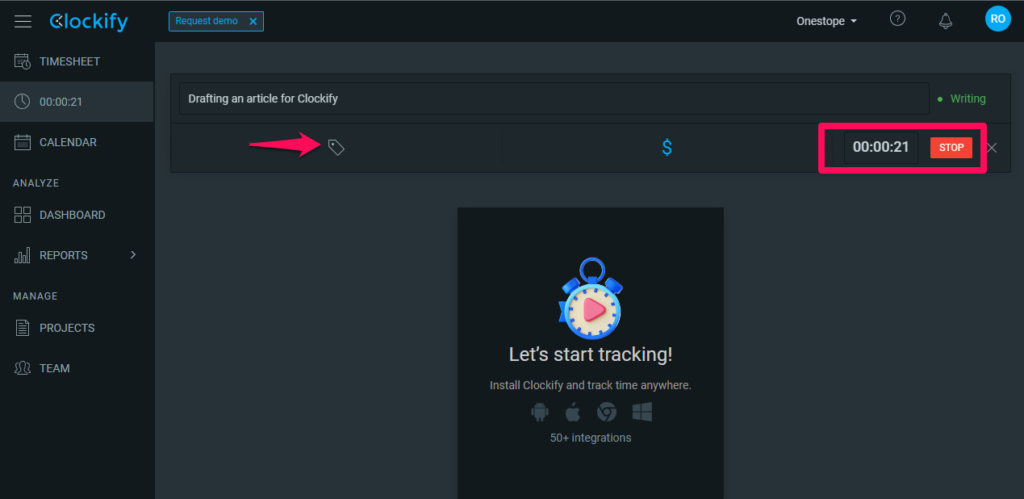 There is also a Timesheet that you could leverage to include all your weekly tasks and their respective times.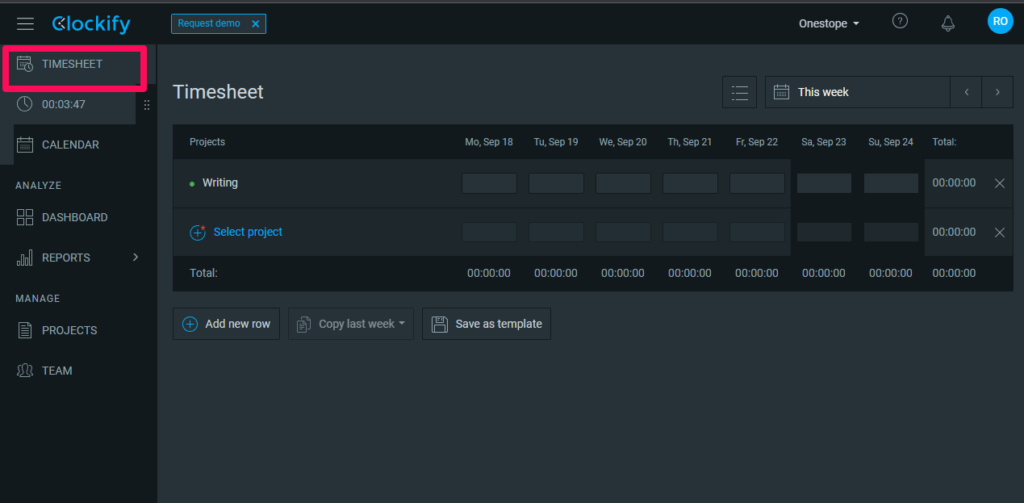 Wrapping Up Your Task
Once you're done, hit the "Stop Timer" button. Clockify saves your time entry automatically, ensuring you never miss a minute.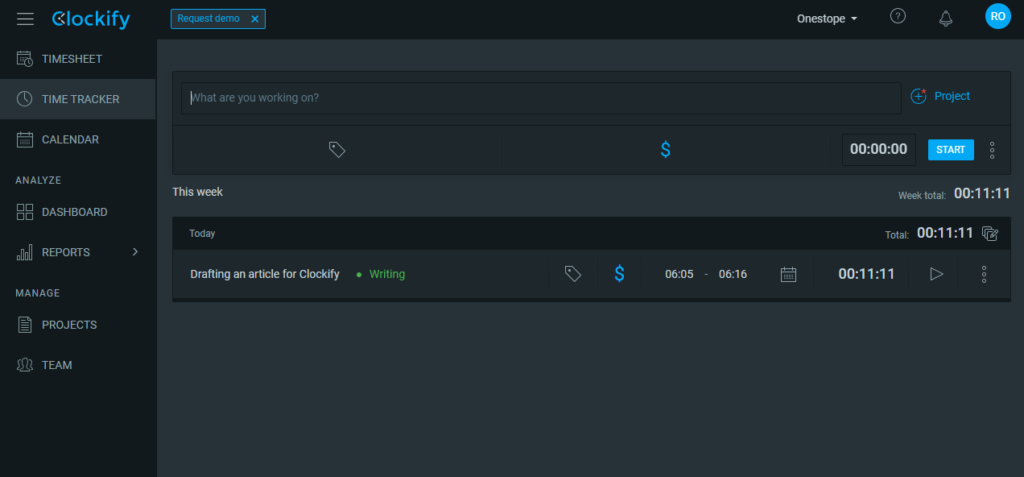 ---
Related: How Notion AI is Revolutionizing Productivity
---
Exploring Clockify's Features
Clockify is more than just a time tracker. It's a productivity powerhouse offering:
1. Time Tracking: Monitor your time by project, task, and client, giving you total control over your work hours.
2. Timesheets: Clockify generates timesheets for you, which you can export in convenient formats like PDF or CSV.
3. Reports: Dive into insightful reports detailing time spent on projects, tasks, clients, and even productivity reports.
4. Integrations: Clockify plays nice with other tools such as Asana, Jira, and Trello, making it seamless to incorporate into your workflow.
Advertisement - Continue reading below
Clockify: Available Everywhere You Work
Clockify doesn't confine you to one platform. You can access it on various devices and browsers:
Browser Extensions: Clockify offers extensions for Edge, Chrome, and Firefox, ensuring you can track time right from your browser.
Mobile Apps: For on-the-go tracking, Clockify is available on both Android and iOS devices, keeping your time management in your pocket.
Desktop Applications: If you prefer the desktop experience, Clockify offers applications for Windows, Mac, and Linux, allowing you to track time from your computer effortlessly.
---
Related: Top 10 Free Productivity Tools for Content Creators in 2022
---
Pro Tips for Clockify
Here are some pro tips to help you make the most of Clockify:
Track as You Go: For the most accurate results, track your time in real time. It's the secret to precise time management.
Activity Labels: Categorize your time with activities. This simplifies report generation and provides a clear view of how you spend your day.
Advertisement - Continue reading below
Take Breaks Seriously: Clockify lets you track your breaks. It's a great way to strike a balance between work and relaxation.
Harness the Power of Reports: Leverage Clockify's robust reporting features to monitor your progress, identify time sinks, and boost your overall productivity.
Clockify Pricing
Clockify is available for free, offering essential features for individuals and teams. However, for those seeking advanced capabilities, Clockify offers several pricing tiers: Please refer to the table below.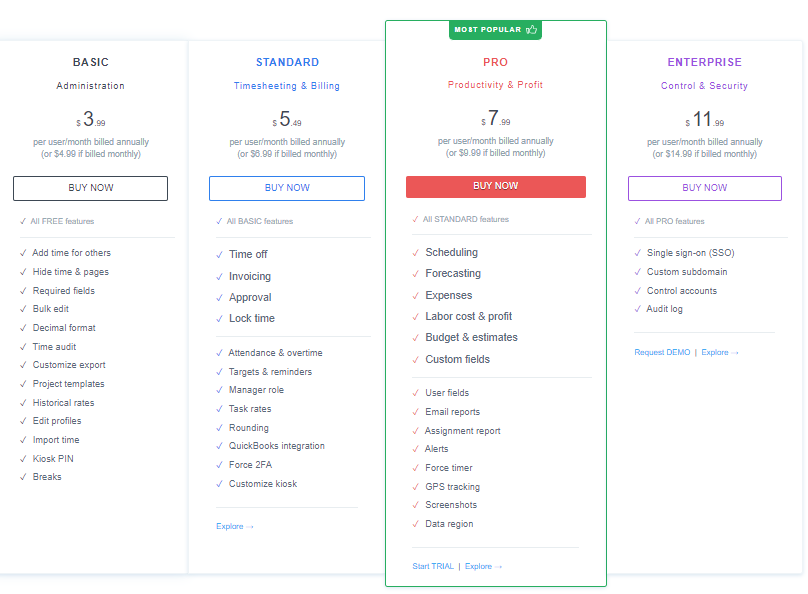 Wrapping Up
Clockify isn't just a time tracker; it's a tool that empowers you to take control of your time and work more efficiently. Whether you're a solo worker or part of a team, Clockify's versatility and user-friendliness make it an ideal choice. So, why not start today? Sign up for Clockify and take your time tracking and productivity to new heights.
Unlock the potential of your time with Clockify! Do let us know in the comment section if you have found this article helpful.