Almost every Roku device whether it's a streaming stick or Roku smart TV comes with its own remote. However, if you are looking to replace an existing remote or buy something better, then it's worth looking at all Roku remotes out there. So in this article, I am going to take you through all the options out there, so that you can make a better buying decision. Alright, let's get into it.
Roku Simple Remote
The Roku simple remote is the company's cheapest and entry-level remote. This remote comes with the company's entry-level streaming devices such as the Roku Express as well as affordable Roku smart TVs. For instance, It came with my Roku TCL smart TV.
Advertisement - Continue reading below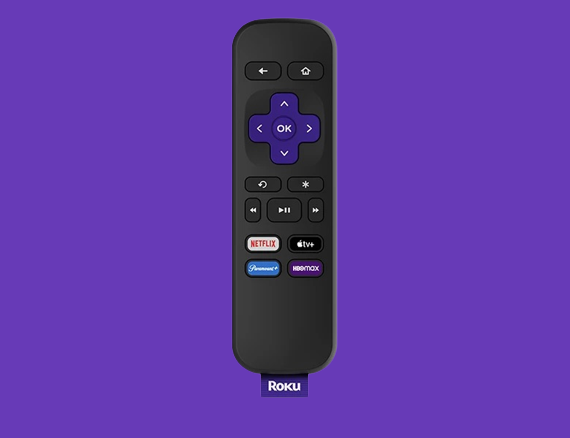 Now the Roku Simple remote is designed for effortless navigation. Its straightforward layout and easy-to-use buttons make it a popular choice among users looking for simplicity. This remote offers basic functionalities to operate and navigate your Roku device easily. For instance, It comes with navigation keys, volume buttons, mute buttons, and power and channel buttons. It lacks some of the advanced features such as voice navigation, private listening, and hands-free voice control that are found in the other models. This remote is great if you don't want any frills. It's a cheap replacement for a lost remote. It goes for $14.99 on the Roku store.
Taking it a notch higher is Roku's voice remotes. There's the base model and Pro model both of which I am going to dive into now.
Roku Voice Remote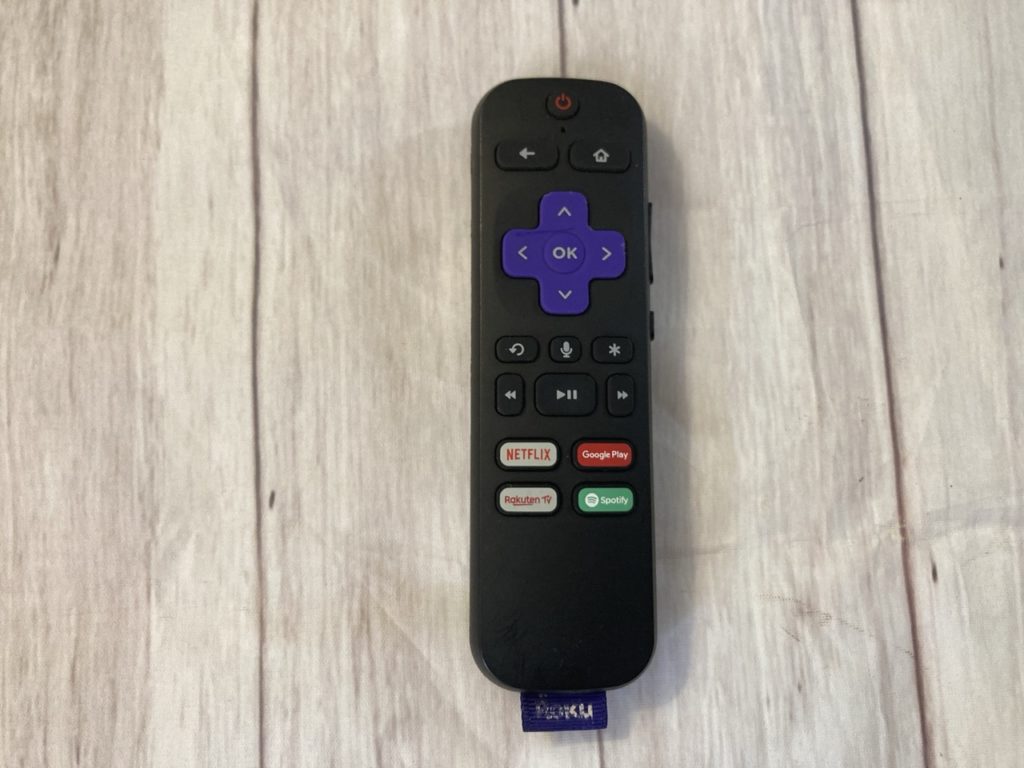 The Roku voice remote is the base model of Roku's voice remotes. This remote brings voice search capabilities to your streaming experience. With this remote, you can simply speak the name of a movie, actor, or TV show, and the remote will find it across various streaming channels. This is possible with a push-to-talk Mic button right at the center of the remote.
I believe this feature enhances user convenience significantly since typing can be very tedious, especially with those non-Qwerty remotes.
Like all the other Roku remotes, this remote includes additional buttons for quick access to popular streaming platforms. For instance, you might get Netflix, YouTube, Disney+, and Hulu channel buttons. This remote is powered by two triple-A batteries, unlike the pro model.
The Roku voice remote comes with Roku's mid-level streaming players such as the Roku Streaming Stick Plus, Roku Express 4K, and more. However, you can get it for about $20 from Roku store or Amazon.
Advertisement - Continue reading below
Roku Voice Remote Pro
The Roku Voice Remote Pro is the pinnacle of Roku's remote technology. This remote is packed with advanced features, offering everything from voice search to hands-free voice commands. You not only have the option to send voice commands via the push-to-talk Mic button found in the base model, but you also have the choice of turning on the hands-free voice feature. That way, you don't have to press the mic button each time you wish to use voice commands, instead the remote is always listening akin to smart speakers powered by Google Assistant or Alexa. You simply prefix your commands with "Hey Roku" to use this feature. It works a lot like Android/Google TV remotes that are powered by Google Assistant or like the Amazon Firesticks.
I find it bizarre that Roku has reserved this feature for only the premium models of its streaming devices instead of making it a standard like its competitors.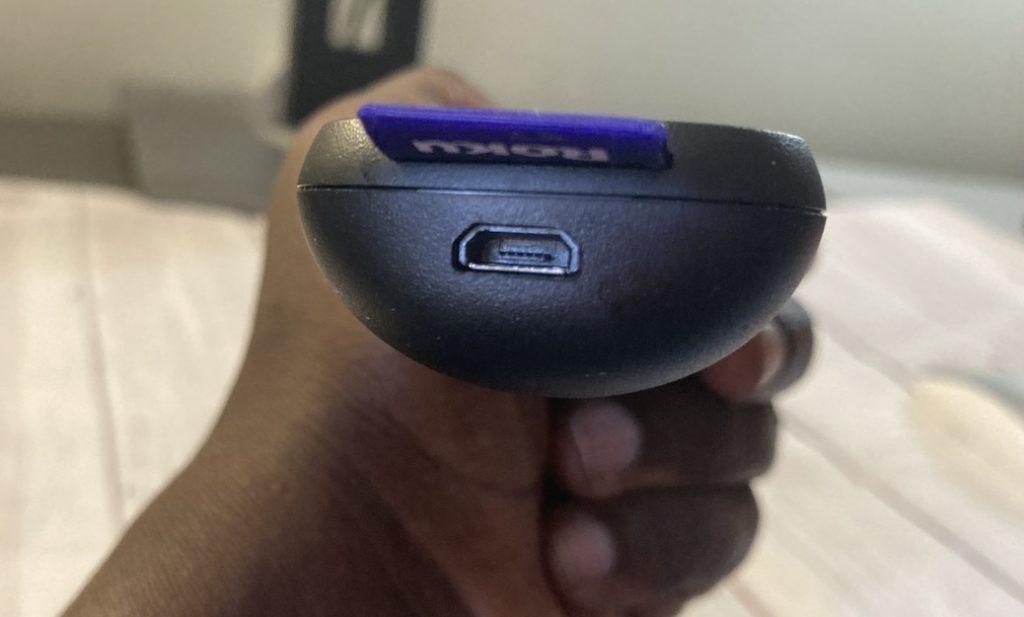 Anyway, the Roku Voice Remote Pro also includes a rechargeable battery and a headphone jack for private listening, adding versatility to its list of features. The rechargeable battery is attractive to me seeing as I find it tedious and inconvenient to replace triple-A batteries every time they run out. In fact I have a stuck of those in my house and they've become quite a mess. Thankfully this remote is rechargeable through a micro USB port. It's not much to ask Roku to use USB-C instead since this has become the standard of powering consumer electronics today.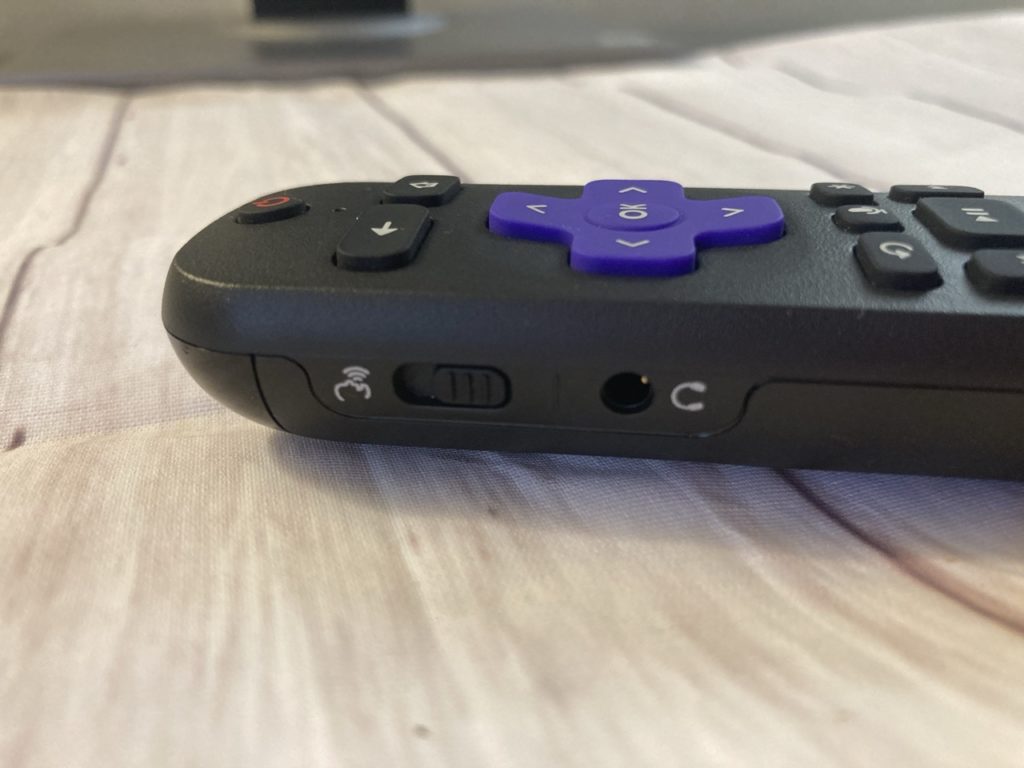 Another feature this remote offers is private listening through a headphone jack port. I find this a step back given that this mode of audio output is slowly being phased out thanks to Apple. Today, you would be lucky to buy headphones that include a headphone jack or an AUX cable. Instead Bluetooth audio has taken over, a wireless means of transmitting audio. So I wonder why Roku didn't include Bluetooth either on their remotes or their streaming players instead of using the now-dated headphone jack in their remotes. Comparatively, both Google's Android TV and Amazon's Firestick streaming devices support Bluetooth. That means you can pair your headphones with the TV via Bluetooth instead of using clucky cables.
Yet another feature you will find in the Pro model of the Roku voice remote is personalized shortcut buttons labeled 1 and 2. These are programmable unlike the preset channel buttons (which are also included) featuring popular streaming services such as Netflix, YouTube, Hulu, or Disney+.
Advertisement - Continue reading below
For $30, I would definitely go with this remote as it makes it feel like I am not missing out on anything from the likes of Android TV or Firestick. You can get it from Roku store or Amazon.
I did a Youtube video comparing all these remotes. You can watch it below;