Prime Video is a movie streaming service by Amazon that offers both adults and children unlimited streaming of movies and TV episodes. And just like every other streaming platform, Amazon Prime Video offers parental controls, letting you set age restrictions on movies and TV shows young viewers around you can have access to – especially if you share your account with your kids. Here's how to set parental control on Prime Video to protect younger viewers from harmful content.
---
---
Set Parental Control on Prime Video
The parental settings option on Prime Video allows you to restrict content that falls into certain rating and age categories. But before you can do that, you'd need to first set up a Prime Video PIN number. This PIN number lets you bypass viewing restrictions in any profile you account. It also overrides all profile lock PINs.
Advertisement - Continue reading below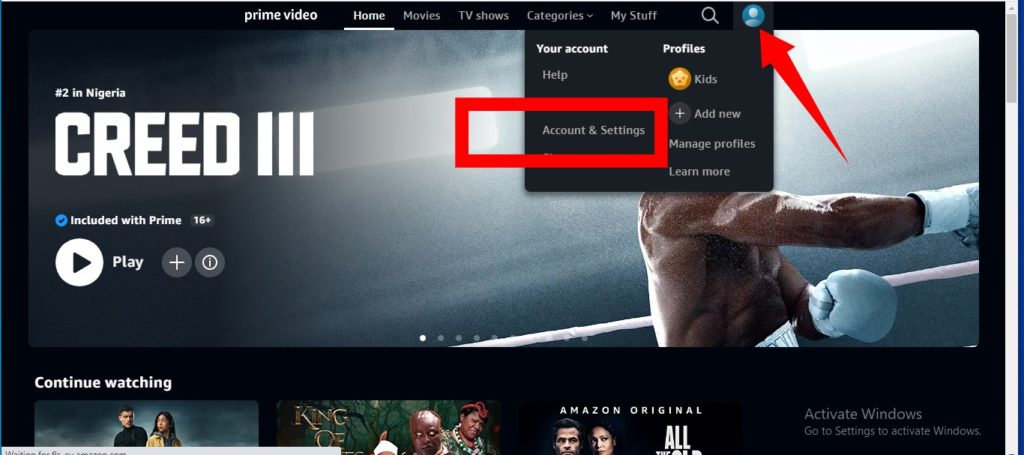 First, click on your profile icon from your browser.
Go to Account & Settings.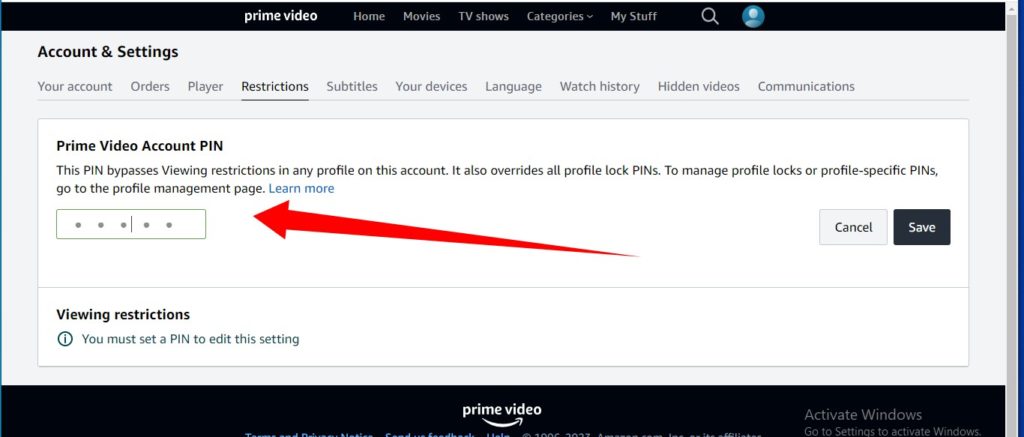 Select Restrictions.
Under the Restrictions tab, type in your preferred Prime Video Account PIN.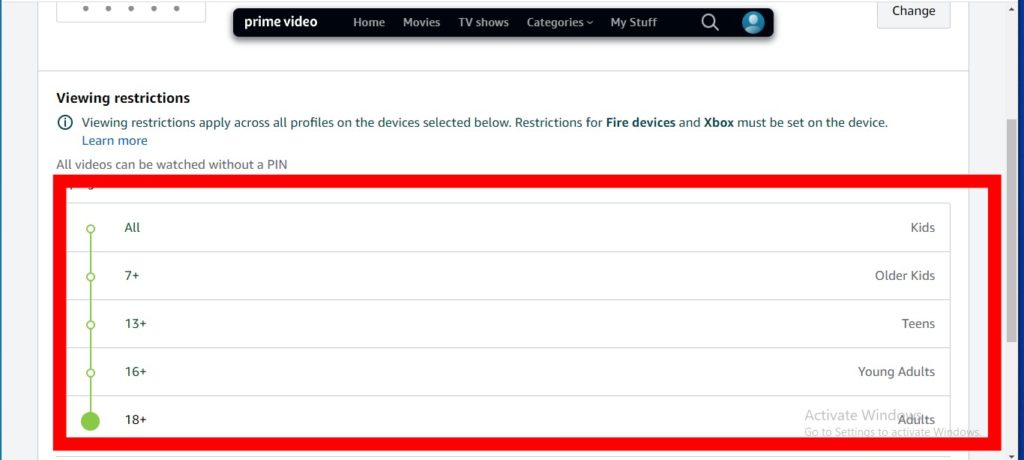 Next, scroll down to the viewing restrictions section and select your preferred age restriction.

Once that is done, you can then choose the devices that you want the restrictions to apply to. Scroll down to the "Apply Viewing Restrictions To" section. All the connected devices to your Prime Video are checked by default. However, you can uncheck any device that you do not want the restriction to apply on
For instance, if you want this setting to apply to only your smartTV connected to your Prime Video, and not the Prime Video App on your smartphone, and the Prime Video on your desktop, you can control that from the Apply Viewing Restrictions To section.