Anne Kansiime a household name in Ugandan comedy, is one of Uganda's most successful comedians. She is traveling the world, with sold out shows and multiple awards. As part of her success, Anne Kansiime runs a YouTube channel that is Uganda's busiest most viewed channels. It's through this channel that Anne Kansiime delivers rib cracking comedy videos to her fans across the world.
Her channel made 100,000 subscribers a while back and YouTube didn't let that go unnoticed. Yesterday, YouTube's Global Head of Content Operations Tom Picket sent Anne Kansiime a personal congratulatory massage along with the prestigious YouTube Silver Play button.
Advertisement - Continue reading below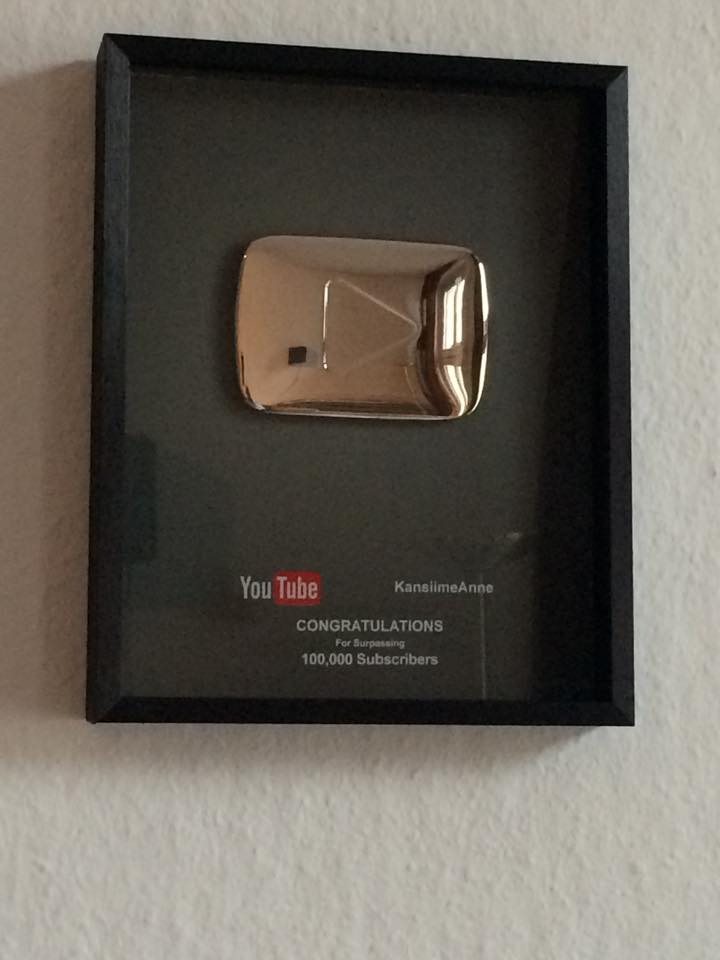 Even though the accolade makes one think that Anne Kansiime just made 100k subscribers, she already had over 160k by February this year. Her YouTube channel that was was started on the 17th April 2012 actually has 181,737 subscribers and over 28M views at the time of writing this post. Her facebookpage is also very active with over 700,000 likes.
According to a post from our friends at Techjaja earlier this year showing the top Ugandan YouTube channels and how much they earn, Anne Kansiime channel still comes on top as the Ugandan channel with the most subscribers beating NTV Uganda, Bukkede TV and Eddy Kenzo.
Anne Kansiime has definitely set an example when it comes to content creation and distribution in Uganda. As a country and as a people, we have so much to offer but the world hardly knows that we even exist. It's through mediums like YouTube and Blogs among others that we can get the world to know about Uganda and what we have to offer.
She thanked her fans for all the love on her Facebook Page
Advertisement - Continue reading below
Image: Anne Kansiime (Facebook)