It's NOW!
Let's add a hashtag in the mix — #ItsNow!
Advertisement - Continue reading below
Airtel Africa, a leading telecom company wants the youth to realize their full potential in its latest campaign. The marketing campaign, dubbed "It's Now" aims to identify and groom youth talents across the continent in sports, lifestyle and music and also through the provision of connectivity and related technological solutions.
The official face of the campaign is 2015 CAF champion, Ivorian and Manchester City FC play maker, Yaya Toure.
In a press statement. The deal will see Toure serve as the face of the company in its new marketing campaign.
On signing up Toure, Airtel Africa's Chief Executive Officer, Christian de Faria says;
[Airtel] excited to be signing the pact with Mr. Touré who is respected in Africa and beyond. As the first player to win African Player of the Year four consecutive times, Touré is an inspiration to everyone working to achieve their potential and striving to be their best every day.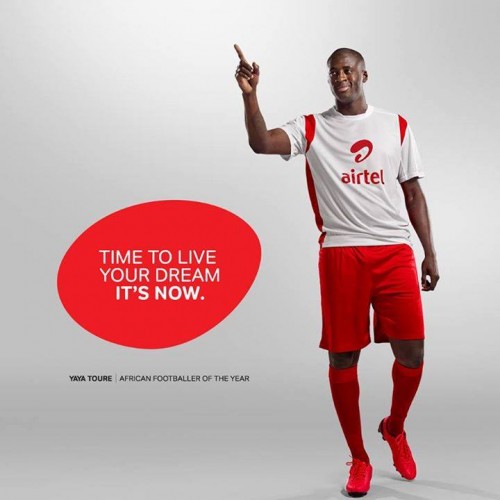 Advertisement - Continue reading below
The deal between Airtel Africa and Yaya Toure will see Toure support all of Airtel's corporate social responsibility aimed at empowering the youth across the continent.
At the launch of the campaign yesterday evening in Kampala, Uganda, sensational artiste, Eddy Kenzo and celebrity comedian, Anne Kansiime graced the event.