Apple is a prominent hardware and software company best known for its series of personal computers, the iPod, and its innovative marketing strategies for its products and other range of products. The company has just disclosed serious security vulnerabilities for iPhones, iPads, and computers that could allow hackers to take complete control of these devices & products.
The Vulnerability
The news prompted warnings from security experts for Apple users to update their devices. Apple didn't say how the vulnerabilities were discovered or by who — it just cited "anonymous researchers" in its brief reports.
Advertisement - Continue reading below
The company support page noted issues with two parts of Apple's software — the kernel at the heart of iOS and the web browser engine, WebKit — that could lead to "arbitrary code execution". 
Apple's explanation of the vulnerability means a hacker could get "full admin access" to the device. That would allow intruders to impersonate the device's owner and subsequently run any software in their name.

Rachel Tobac, CEO of SocialProof Security.
Until the fix was released on 17th August 2022 (Wednesday), the vulnerabilities will have been classed as "zero-day" bugs, because there has been a fix available for them for zero days. Such weaknesses are hugely valuable on the open market, where cyberweapon brokers will buy them for hundreds of thousands, or millions, of dollars.
What are Zero-Day Bugs?
A zero-day flaw is any software vulnerability exploitable by hackers that doesn't have a patch yet. The software developers may either not know of the weakness, are developing a fix for it, or are ignoring it. As you can imagine, such a vulnerability can result in a critical cybersecurity breach.
---
Related
---
Which devices need to be updated?
If you own one of these, consider updating your device!
Advertisement - Continue reading below
iPad Pro (all models)
iPod touch (7th generation)
iPad Air 2 and later,
iPhone 6s and later
iPad 5th generation and later
iPad mini 4 and later
Mac computers running macOS Monterey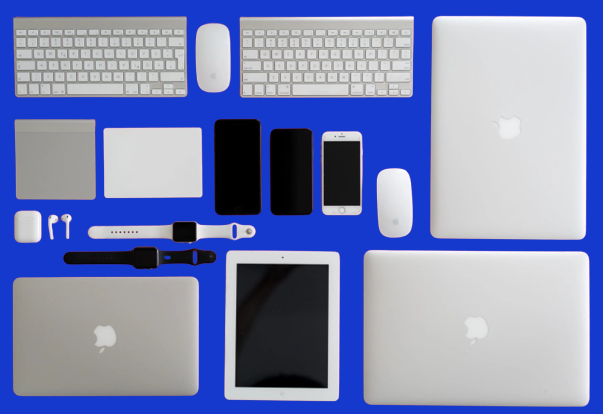 There's also an update for Apple's Safari browser on Macs running the Big Sur and Catalina versions of macOS.
How do I update Apple Software?
Most Apple devices can be updated under their respective settings.
To update the software on your iPhone, iPad, or iPod touch, go into Settings, Then Under Software Update. We have related articles here that can guide you.
Conclusion
iOS and iPadOS devices use a file encryption methodology called Data Protection, while the data on Mac computers are protected with a volume encryption technology called FileVault.
All that is true because Apple takes security so seriously. But this security vulnerability could let the attacker become an Admin of your own device and be able to install applications and gain access to some of your private data.
Keeping your software up to date is one of the most important things you can do to maintain your Apple product's security. Better update now!