Now that data (Internet) is a big deal in Uganda, the telcos are constantly innovating on that front making sure data is easily accessible and also shareable. As we speak, it is possible to buy data using airtime or mobile money. You can use your phone or the multiple self help web topup platforms that the different telecoms offer to renew your data anytime you are out.
Better still, you can buy data for another person using your phone. This year, Airtel relaunched the data sharing campaign famously known as "Tugabane" that allows users to share data with their friends.
Advertisement - Continue reading below
As of yesterday, MTN Uganda quietly launched their data sharing service too. This was announced on their social media pages and SMS's were also sent out to select customers. We do not know what the service or feature will be called but it's now possible to share from 5MB to 1000 MBs with your friends.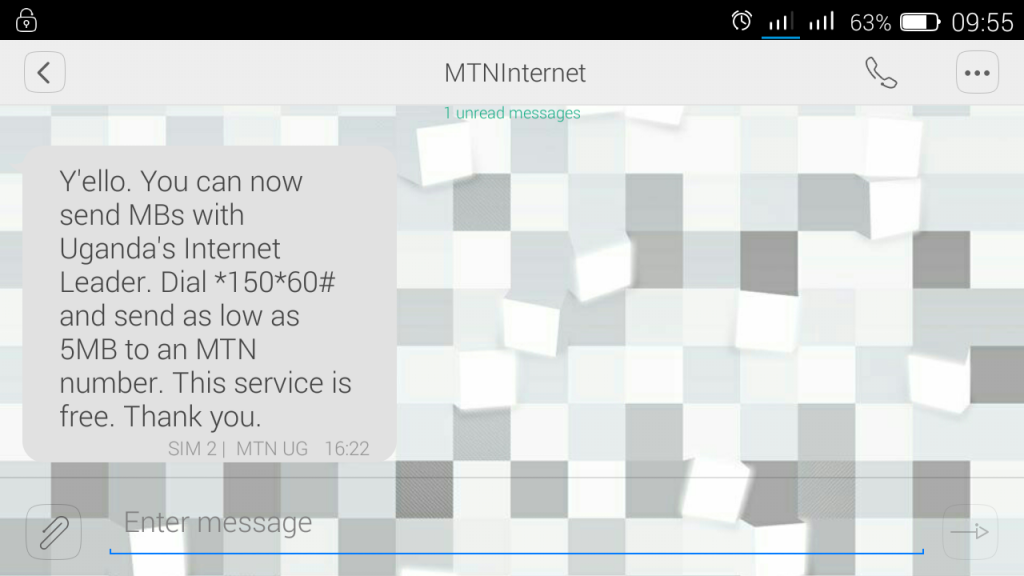 We are yet to test and use the service ourselves and when we do, we shall bring you a review. To send data to your buddies, dial *150*60# an input the number of the recipient.
Image: Around the world with 80 Schools