Cinemaslot has something movie goers in Uganda should look forward to. A website you can conveniently visit to check what's showing in your favorite cinema.
The website has 5 cinemas in Uganda listed by the time of this writing and they include Century Cinemax Acacia mall, Cinema Magic, NuMax Cinema, Cineplex and Cinemax uganda .
Advertisement - Continue reading below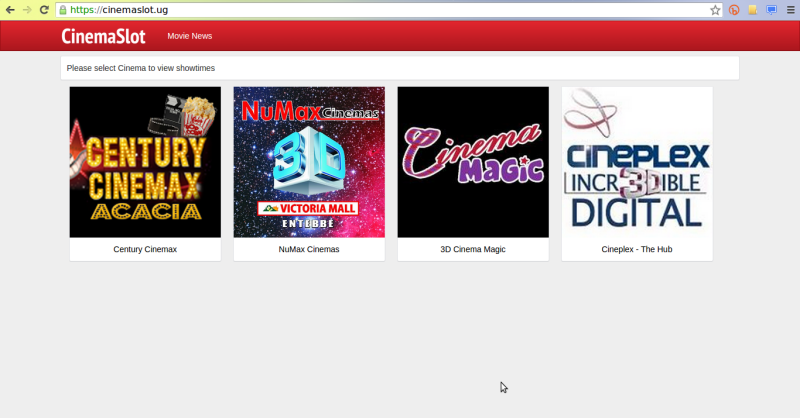 The website lists all the movies currently showing in each cinema, the showing times, runtime, and the ticket prices. More so the website indicates whether the movie is in 2D or 3D.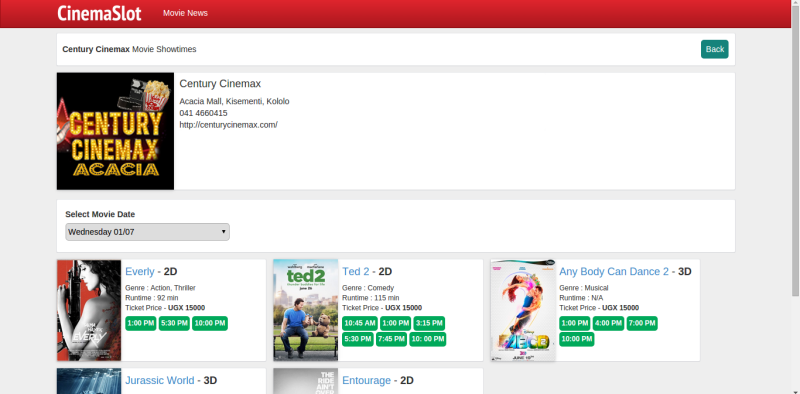 But before you commit to remitting your hard-earned 20k, you probably want to read some meta data about the movie you want to watch with your friends and family.
Cinemaslot allows you to watch the movie trailer, check it's IMDB ratings, genre it belongs, actors and directors. This is the sort of information only your home media center can give. But it's also right here.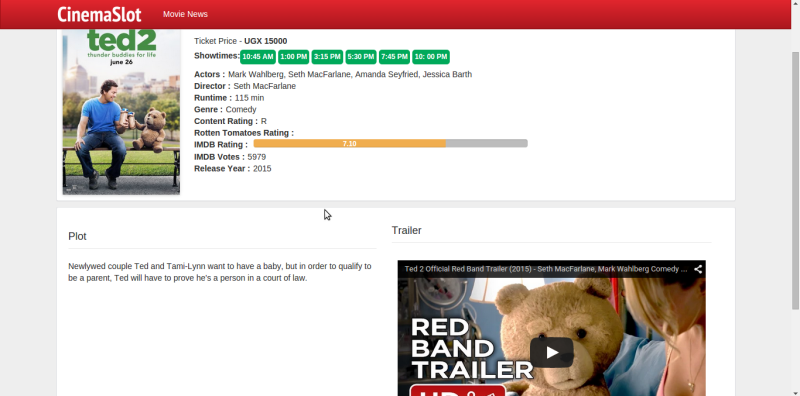 Advertisement - Continue reading below
While we think the website does a great job of showing you almost every piece of information you need to know about what's trending in the cinemas, we believe the developers should do better in design.
The website design doesn't give you that "Cinematic feel" when you visit it. They probably need to do some more work win the color theme and layout of the website which is currently plain. The developers also have some work to do when it comes to optimizing the site for mobile viewing.
We also think the developers should do better creating a platform for movie goers and enthusiasts to interact and share their experiences with movies they have watched or want to.
Feature Image: deviantart.net