We love Vodafone for its 4G LTE network and more especially its unlimited internet package. But to enjoy its data network, you equally need good internet devices.
Vodafone like most mobile data networks sells 4G LTE USB dongles, MiFis and routers at affordable prices. For those that want to share a single internet link with multiple users, a router is the best option. Dignited device reviewers got a hold of the Celalink 4G LTE CPE Router (CIR-20 model). This router is made by Celalink instead of the Huawei, the usual suspect and is supplied by Afrimax (which essentially is Vodafone).
Advertisement - Continue reading below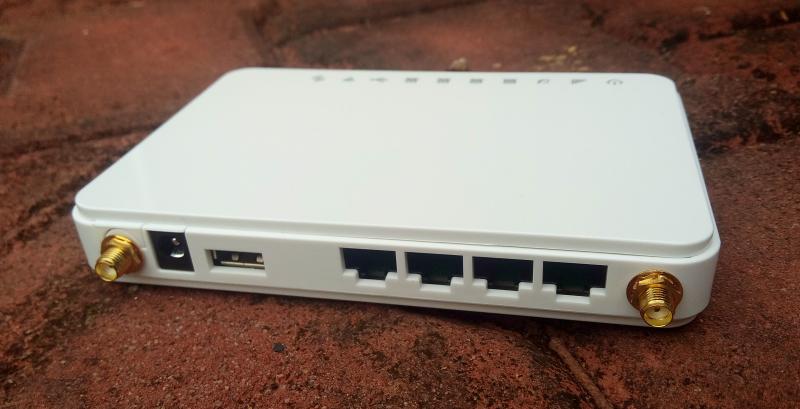 The portable purse-sized Celalink router spots a white rounded exterior with two LTE antenna mounted at opposite extremities. On the sides are LED lights that show the connectivity status of your network gear. It comes with a detachable stand or dock which enables you you to mount it vertically or horizontally on a stable solid surface. Really cool, right?
This 4G router supports 4G LTE and WCDMA  which means the router will drop to 3G and 2G in areas that don't have 4G coverage. Vodafone says this router supports upto 15 users over WiFi IEEE 802.11 b/g/n . We are a little disappointed that most of the routers on the market don't yet support WiFi IEEE 802.11 ac which is the latest and fastest WiFi standard currently.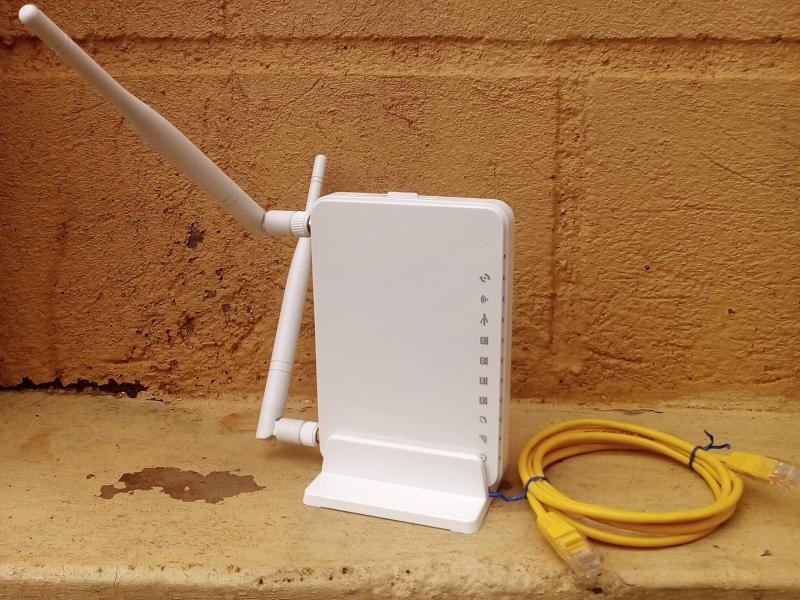 On the wired side of things, this 4G router comes with four Ethernet ports. That means you can connect the old-school way up to 4 computers to the internet via Ethernet LAN.  Finally the router has one USB port used for debugging or troubleshooting by Vodafone engineers which is again disappointing for the geeks who would expect it to be used for USB drive sharing.
On the software side, this router has a pretty simple management interface found at http://192.168.1.1/ where you can set your WiFi name or SSID and password, configure the network modes, WiFi settings, firewall and security among other advanced configurations. For the ordinary user though, all they need to do is change the WiFi name and password, period. If you want to check your data usage, you will have to use Vodafone online self-help portal instead at http://myvodafone.vodafone.co.ug/. You'll have to get your login credentials from Vodafone first before you can login.
Advertisement - Continue reading below
Overall, we are impressed with Vodafone Uganda Celalink 4G LTE Router. The geeks might not be overly wowed since the router comes short of advanced features, but for ordinary home usage or small business office use, this little baby just might do the magic.
The Celalink 4G LTE Router is priced at Ugx 299,000 and is available at your nearest Vodafone Uganda shop.