ALTX East Africa Ltd has gone live with a high tech exchange. The team led by CEO, Joseph Kitamirike which has been working on the exchange since 2013, has spent the last eight months optimising their systems, aiming to deliver a world class securities exchange facility. The platform obtained regulatory approval in 2014 and depository approval was secured in 2015.
---
An exchange is a marketplace in which securities, commodities, derivatives and other financial instruments are traded. The core function of an exchange – such as a stock exchange – is to ensure fair and orderly trading, as well as efficient dissemination of price information for any securities trading on that exchange. ~ Investopedia
Advertisement - Continue reading below
---
ALTX East Africa is coming to the market having met several of its design goals, including building a competitive facility based upon world class technology, reducing settlement time to less than a day, enabling trading of assets listed in different markets, providing professional investors access to the trading platform, availing different asset classes on a single platform and reducing the risk management burden on the brokers accessing the system.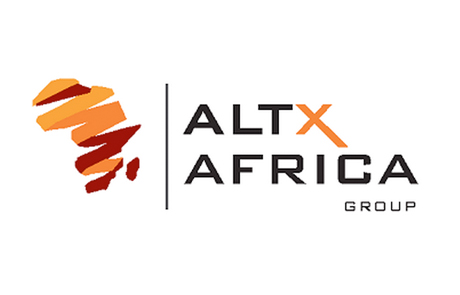 Improved Exchange Platform
The ALTX East Africa exchange platform has the capability to handle 150,000 transactions per second and is one of the fastest in global production. Settlement of trades where the settlement bank is automated, can take from fifteen seconds to fifteen minutes, implying that where an investor anywhere in East Africa has previously had to wait for four or five days to access their settled funds, one will now be able to access those funds on the same day. ALTX perceive this as a truly ground breaking innovation that challenges the traditional context of efficiency in the securities markets.
Partnership with GMEX Technologies, ESCROW Group
ALTX East Africa was enabled to do this by its partnership with GMEX Technologies, a London-based exchange technologies company and ESCROW Group, who also specialise in securities management and systems.
GMEX Technologies CEO and Director of ALTX, Hirander Misra said that, "ALTX demonstrates the outcome of determination, knowledge and clarity of strategy." He added that, "to GMEX Technologies Ltd, ALTX now represents a working model of exchange establishment done by people who understand the opportunity space in Africa."
"We shall continue to seek markets in which to roll out additional trading facilities to ensure that Africa has access to the best and that securities trading, which is a norm in middle and high income countries can take its rightful place among the opportunities available to raise incomes on the continent."
Advertisement - Continue reading below
Investment Opportunities
In his remarks, ALTX Board Chairman, Edward Katimbo Mugwanya noted that ALTX represents a great opportunity for millions of new investors to come into the securities market, as they have set low thresholds, availed interfaces to investors and will introduce direct smartphone access for investors to its platforms.
"Securities trading will no longer represent the hassle associated with broker-assisted account opening and trading, long delays in settlement, as well as the risk of losing value and we look forward to leading this transformation."
ALTX will launch with depository receipt securities issued on the treasury secondary market. In the medium term, ALTX will introduce global equities, access to global bond products and exchange traded funds.
Capital Markets Authority
"We are happy that ALTX East Africa has reached this milestone in their journey and as the regulator, we expect ALTX to deliver on the securities products that they indicated to us in their plans and to ultimately grow the investor and issuer base in Uganda, considering that domestic savings which are currently growing at an annual average rate of 30% do not have sufficient investment options", said Keith Kalyegira, CEO of Capital Markets Authority.
"We are also hopeful that ALTX's existence will increase the number of skilled capital markets practitioners and intermediaries."
ALTX East Africa is regulated by the Capital Markets Authority of Uganda