Globally, in the 19-21st century, we've advanced in space travel, biotechnology, auto mobile, the internet, online markets, structural engineering. But among all that, am looking at the technologies that have made the most significant impact in the lives of people here in Uganda. When I walk down the streets and travel upcountry, I notice which technologies people use the most in  Banking, Finance, Health, Media, ICT and Energy. You can agree or disagree with me in the comments.
#7. Automated Teller Machines (ATMs)
With or without a degree, anyone can operate this machine to withdraw or  deposit their money. They are spread across major towns across the country especially those by Stanbic bank. ATM will save you those long queues in the bank, and will come to your rescue in emergency situations or just-when-i-needed-it moments. ATMs have surely given us a lot of convenience and flexibility, but are limited in the number of transactions you can carry out. However, a slicker, touch screen based, easy to use ATM-like machine more like an African Vending Machines branded Payway is about to knock out your ATM machine as the ultimate digital hub for all your electronic transactions.
Advertisement - Continue reading below
#6. Anti Retrovirals (ARV) Technology
HIV/AIDS was a big problem (not to say it no-longer is) in this country especially in the 80's and 90's. Huge amounts of money have already been spent and Uganda got a global recognition for its fight against the virus.  But for those already infected, AVR's really came in handy to prolong their lives.  Thus spending more time with their family and friends and serving their country.
#5 The Radio
There's about 100+ Radio stations in the country. You may listen to radio in your car or taxi  while driving to or from work, but for guys in the rural areas it's still the undisputed source of information and entertainment.  Whichever corner of Uganda you go to, you won't fail to get a Radio signal. The Radio as we knew it, now days takes new forms. It's in your car, computer via a peripheral or internet connection,  media player, mobile phone, and yes as a stand-alone set. The fact that radio can be integrated in just about any consumer electronic is one of the main reasons it has survived to this day.
#4 Solar energy
You may be enjoying your grid powered TV, laptop or phone but this is only true for 10% of Ugandans. Those outside the perimeter of the national power grid have to look for alternative sources of energy and yes Solar is that energy.  People in the rural areas (though not all) heavily rely on solar either personally owned or paid for, to light up their homes or charge their Mobile phones.
#3 Mobile money
Mobile money is the ATM in your pocket. Expensive and inefficient banking services together with wide spread use of mobile phones swiftly  paved way Mobile money transfers. Given the fact that about 5% of Ugandans own bank accounts,  mobile money became the most viable way of transferring money to mobile users with or without bank accounts.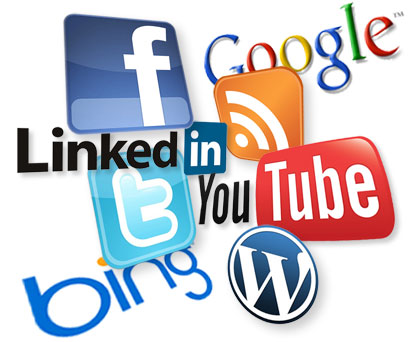 #2 Social Media
Social media just made a surprise appearance to the list. After working in an internet cafe about seven years ago before Facebook and twitter visibly showed up, i noticed visitors frequently and consistently accessed either newspaper sites – New Vision and Monitor being the usual suspects or yahoo Mail.  Now with about 340,000 Ugandans on Facebook and unknown figure on twitter, the online tidal wave has changed. Ugandans now have online communities, groups, fan pages where they can share just about anything.
#1 The Mobile phone
The mobile phone is the undisputed technology that has changed how Ugandans communicate and share information.  We leapfrogged landline telephony to a more versatile, easy to deploy, scalable wireless communication technology thanks to mobile operators like MTN, UTL, Orange among others.  Now the mobile phone is poised to be more than just a text and voice communication gadget to your wallet, an information hub, a media player, personal information manager, game center, the possibilities are endless depending on the kind of phone you own.
Advertisement - Continue reading below
The above technologies are so far in my opinion what has  changed the way Ugandans live.  Now am looking at possible technologies that could further transform how we live in the next 20 years.  Could it be the tablet, nanotechnology, biotechnology, 3D printing, the PC? Am waiting.
Image: iwallpapersfive.com