From smart bulbs that you can switch off with Smartphone Apps, to refrigerators that tweet and washing machines that text, to home furniture that wirelessly charges your devices, CES 2014, the annual gadget festival held at Las Vegas is shinning a spotlight into your connected lifestyle in the near future.
Consumer electronics giants such as Samsung and LG are pushing the boundaries of home appliances to the limit. "Connected" is the "new smart" as ordinary or "dumb" home devices connected to the internet to huge remote server farms, otherwise known as the cloud could be controlled in one centralized location — most likely your smartphone or computer.
Advertisement - Continue reading below
"The mobile phone will be the remote control of your life." John Donovan, AT&T's senior executive vice president of technology and network operations, is quoted by Readwrite at CES this week.
The mobile phone leads the pack of smart and intelligent consumer electronics, being zipped faster processors, memory, connected to speedy networks and lavished with all sorts of Apps that do just about anything.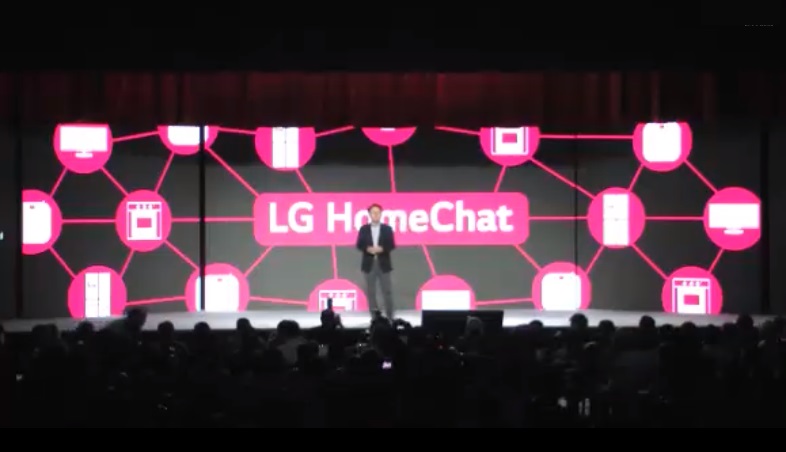 Vendors such as LG with its Homechat, a new messaging service that lets you tell all of your appliances—from washing machines to ovens—what you need them to do, are said to make the lives of consumers easier. The service which is said to go into effect in the next few months with the release of the LG's newest line of smart appliances,  uses natural language processing to understand what you're saying to your smart appliances in a text message. You won't have to use commands—just speak naturally.
Little known rival, smart home startup — Archos — at CES this year, outfitted a house with a full range of smart appliances to show off the full possibilities of its platform. The appliances are all be controlled with the Archos Smart Home app for iOS and Android, or a new 7-inch Smart Home tablet.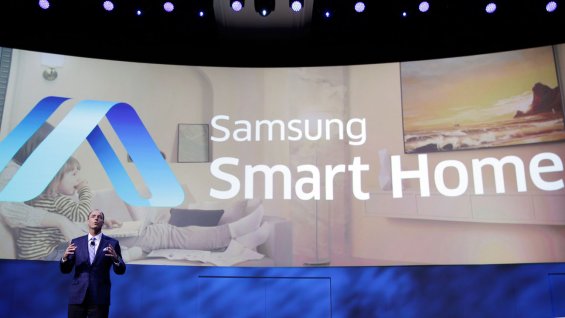 Advertisement - Continue reading below
South Korean electronics giants, Samsung, launched what it calls "Smart Home", a vision of domestic bliss in which household appliances respond to the voice of the homeowner. As a home owner is stepping out of the front door, they could as well simply say, "Stepping out!" to their Samsung smartphone or Galaxy Gear smartwatch – and the home lighting and all selected appliances will miraculously switch themselves off.
A "Home View" feature allows homeowners to view remotely the inside of their properties by using cameras built in to Samsung appliances, such as a television or fridge. For the sake of user convenience, Samsung released Smart Home  –an app to control them all — that connects to the its cloud and interacts with the company's wide range of Internet-connected household appliances, including fridges, washing machines, televisions, vacuum cleaners and air conditioning system.
What's perhaps making all this possible is advent of miniature processors and "computers" by companies such as Intel, Qualcomm and ARM who are leading the charge in innovation by building the platforms, processors and tools that will ultimately alter how people live their lives. These chips, given their miniature size can easily be embedded on just about any home appliance without significantly altering their shape, size, weight or aesthetics.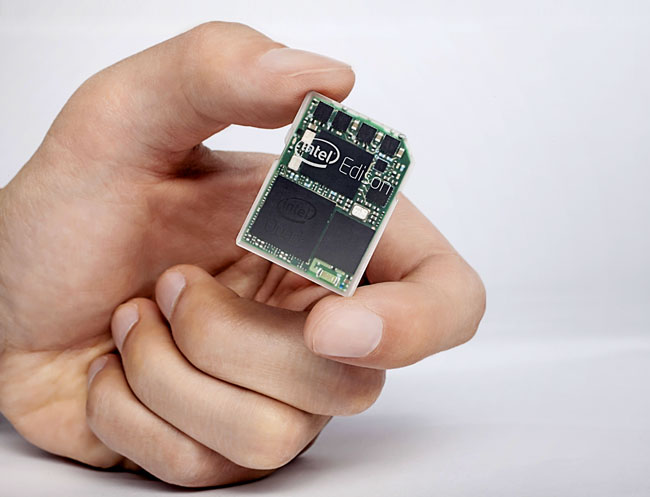 For instance, Intel's Edison, a "Full Pentium Class PC"  the size and shape of an SD card, has remarkable abilities. The device's astonishing abilities given it's size, such as built-in Wi-Fi, Bluetooth LE, its own app store, and an on-board micro-controller could turn a sugar bowl into a more fancy container you could simply speak into and opens or serves your coffee cup with sugar. A more open and hackable hardware, the $35 Raspberry Pi, even though a lot bigger than Intel's Edison, has been used by hardware hobbyists to build automatic gates, home security systems, media boxes among other cool things open to the imagination of innovators.
What might have been science fiction only fantasized by Hollywood movies might soon — very soon become a norm.
Images:  Frigidaire, Unocero, BBC,
Advertisement - Continue reading below