Mastercard is calling upon fintech startups across Africa, for the very first time, to begin applying to the Start Path Global 2017 Summer Class.
Start Path Global is Mastercard's worldwide program for innovative early stage companies from across the globe. It is through this initiative that the company supports the growth and development of these startups by linking them to secure financial networks and processes, to generate a much better commercial experience.
Advertisement - Continue reading below
This was launched in 2014 with an objective to help startups to grow their businesses faster than they could by themselves, with those that join the program benefiting from the knowledge of a worldwide collection of Mastercard experts. During the six-month digital program, there are two in-person, and in-depth, sessions at which Mastercard and participating startups seek to understand each other's goals for mutual cooperation.
It is thereafter that the companies are offered unlimited access to Mastercard's wide range of customers and partners, with the ability to innovate using Mastercard solutions as a basis. Even customers that join the program as Mastercard partners get linked up to these startups and gain access to their innovations.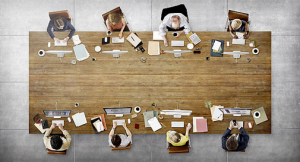 Since 2014, the Start Path team has received interest from 5000 startups, and has worked with 100 companies across 24 countries. Through the first four classes, 20 percent of the participants have worked with Mastercard in commercial engagements or pilots.
This is the first time, since its commencement, that Start Path will welcome applications from across the world. This is part of the program's effort to continue expanding across industries and geographies.
The program is open to startups who meet the following criteria:
Advertisement - Continue reading below
Solution live in market;
Established and experienced team;
Targeting sizeable market opportunity;
Demonstrable advantage over competitors;
Seed or Series A investment recently secured.
Applications are accepted on a rolling basis, with the deadline set for Sunday, April 23, 2017. You can check out here for any additional information and to submit an application.