Next time you are traveling upcountry or on a business trip, you might want to carry your music, videos and movies with you. But then you realize, oh crap, your phone storage is maxed out. You might have a spare SD card or two but they may still not be enough to zap all your media files. Then it hits you that you need a way of accessing your media from your 32GB portable flask disk.
Enter USB On-The-Go (OTG). USB OTG is a specification for USB connections that allows a mobile device, such as a smart phone, to become a host device for, and to communicate with, peripherals such as a flash drive, mouse or keyboard; without requiring a PC. Simply a way of connecting your flask disk to your smartphone.
Advertisement - Continue reading below
How USB On-The-Go (OTG) works
The basic requirement for a successful connection is the ability for your phone to function as a USB host. Note that it is not an Android-specific feature, but rather Android is its most popular use. Not all Android devices support USB OTG so it is the manufacturer's task to enable. Apple's iPhone does not support this feature though.
The easiest way to check if your device supports the OTG feature is by examining the box in which the device came, where you'll see a logo indicating certification. The other alternative is the manufacturer's website, or gsmarena.com, from where you can check for the device specifications under the USB row. If success has not struck yet, try downloading the 'USB OTG checker' from your device play store. It's a free app that you can run to get a quick answer on whether your Android supports the feature or not.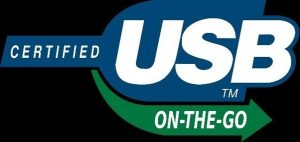 If your phone doesn't run USB-OTG out of the box, then you may consider rooting your device for a custom set-up. Thereafter, acquire yourself a USB OTG cable. This is a short cable with a male microUSB connector at one end and a female USB receiver at the other. This goes for a discounted price of UGX 4000 on uggadgets.com and can be delivered to you.
The USB drive should be ideally formatted with FAT32 file system for maximum compatibility, with some devices accommodating the exFAT system. This is so because Android devices do not support Microsoft's NFTS file system that runs mostly on PCs. Otherwise, your mobile might require you to format the drive, which could result to loss of data.
Upon attaching the drive and reading by the phone, you'll receive a notification indicating that the drive is for transferring photos and media. Two options will be displayed: "Explore" which allows you to browse files on the drive; and "Eject", which allows you to safely remove the drive.
Advertisement - Continue reading below
To quickly mount and unmount the flash drive, you can download StickMount from the Play store. You can browse through to the location of your music, play it using your phone media player, and make settings as according to your interest – like you would have done on a PC. With that all set, you are in the right mode to listen to all your music on a USB stick from the smart phone. Other things you can accomplish with USB OTG include:
Connecting a mouse to your mobile, especially for the case of a broken screen or malfunctioning sensor.
Connecting a keyboard to your tablet, with an interest in turning it into a laptop.
Connecting a MIDI keyboard to input musical instrumentals, among others.
Many other innovations in line with the OTG specification have been developed. On the market is the USB OTG adaptor, which has male ports for both connections, with the least price on uggadgets.com being Ug. Shs 6000 or from eBay; the 'all-in-one flash drive and OTG connector', and many others.
If you find USB OTG inconvinient, then your best option is buying a high-storage external SD card.
Image: Androidpit