In the modern day, where there is complete reliance on smartphone use, technology is driving towards making it more convenient for you to charge your phone less, while using it more. StoreDot, a startup based in Israel has showed off this technology in its FlashBattery; a smartphone battery that can fully charge in only five minutes.
This follows Qualcomm's announcement last November of its Quick Charge 4, a next generation technology that will allow for 5 minutes of charging to get you 5 hours or more of battery life.
Advertisement - Continue reading below
The first prototype release came back in 2015 at the CES event, but was thicker than the majority of smartphone batteries. Since most manufacturers aim at bringing thinner devices onto the market, a solution to that was necessary. The StoreDot Chief Executive, Doron Myersdorf, claims that this problem was solved and the FlashBattery is ready for production.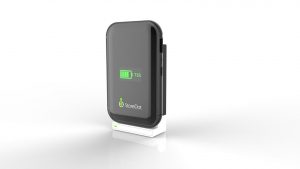 But such technology requires a lot to be realized. Fast charging causes accelerated wear on current lithium-ion batteries, and higher combustion rate. StoreDot claims that FlashBattery uses nanodots which have a capacitor-style rapid charging with a slow discharge similar to a lithium-ion battery. They are not flammable and have a higher combustion temperature than graphite, which cuts the resistance of the battery.
The company is also working on a Power Bank with the same features as the battery. Once your battery drains after the five hours or so and you need more charge, you won't have any worries.
Additionally, the company unveiled its electric car battery that also charges in five minutes at the Cube Tech Fair in Berlin last week. The battery can provide a range of 300 miles on full charge and is expected to take at least three years to hit public roads. In comparison, Tesla's Supercharger technology requires at least 75 minutes for a full charge providing about 200 miles of range.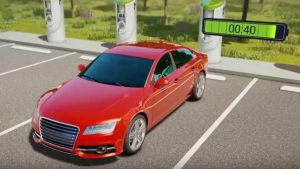 Advertisement - Continue reading below
A number of companies, including Qualcomm and Huawei, are working on bringing very fast charging batteries for smartphone use. If StoreDot's innovation becomes a success, it could mark a revolution in the industry.
Images: StoreDot