So you're stuck in town because you don't have liquid cash? No problem. You can still hail a Safe boda to your destination even without liquid cash on you. Motor bike (Boda boda) e-hailing company has introduced a new feature where customers can pre-load credits on their accounts.
Until now, Safe boda customers only had cash as the only supported mode of payment. Credit system was available but for business users. However, starting last week, the company rolled out credit as one of the payment methods. Users pre-load their accounts using Mobile money system for now. Credit/debit cards are not yet supported.
Advertisement - Continue reading below
---
Related post: Safe boda gets you around Kampala cheaper and safer
---
To buy credits, open the app, then go to Payment options > Add credit > Enter amount > Enter Phone number and then purchase. It really is that simple.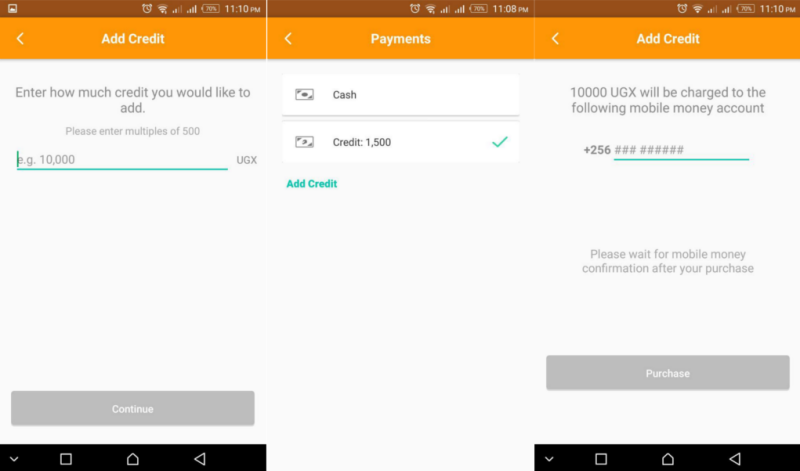 Safe Boda is currently enjoying being a monopoly in the market as there isn't yet an alternative Boda boda hailing platform in Uganda. The company is charging a base fare of Ugx 500 and then Ugx 500/Km and Ugx 50/minute.
Launched in 2014 and backed by Shell foundation, Global Innovation fund, USAID, Safe boda is a social enterprise with a vision of scaling to 5+ million motorcycle taxis on the continent.
Advertisement - Continue reading below