At Google I/O 2014, the company officially launched the Android One Project. The idea was to partner with manufacturers so as to push budget devices that don't suck, that run stock Android with Google apps to the masses in developing countries. Companies like Micromax, Infinix among many other 'underdogs' were signed up at the time.
In 2015, the first love child of the union, Infinix Hot 2 came to our shores. Running stock Android 5.0 Lollipop and at a very reasonable price, it was a massive hit in many African and Asian countries. For a while, things went quiet as some unforeseen issues cropped up. Most of all, people weren't so impressed about how underpowered the devices felt. Most didn't like stock Android as according to them it 'lacked-features'.
Advertisement - Continue reading below
The Xiaomi Mi A1
It seems as though the company heard these issues and acted on it. The Xiaomi Mi A1 is actually a device that Xiaomi makes, Xiaomi Mi 5X running Google's software. It still comes in at the 'Android One' price category but packs quite a bit. It's got an Infrared sensor, something that is quickly becoming extinct in smartphones. It runs on Android 7.1.2 with guaranteed updates straight from the 'mother-ship', Google. It supports dual SIM, packs and Octa-core Snapdragon 625 chop with Adreno 506 GPU. It has 4GB of RAM and 64GB of expandable srotage, supports most LTE bands and also VoLTE, a feature that's yet to be rolled out for most of our carriers.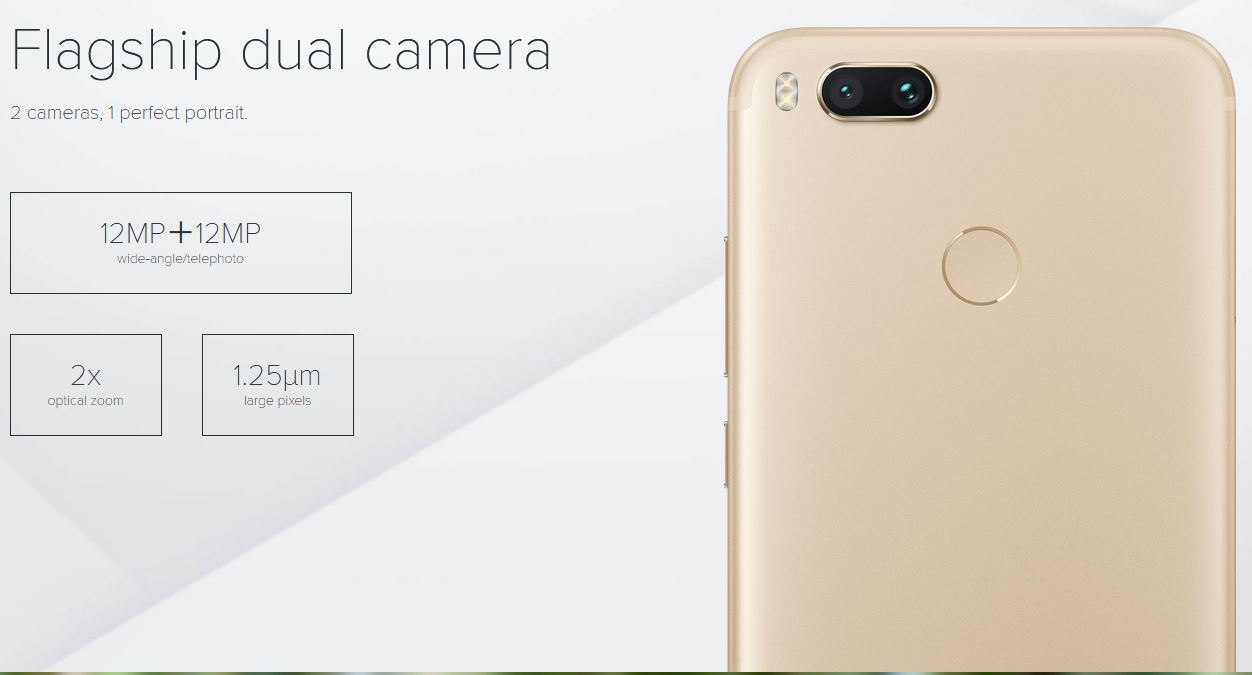 The Mi A1 spots a dual camera set up, something that is unheard of in this price range.
Availability
Officially these are the regions where the Chinese phone company will make the Android One device available. In Asia, 13 countries get the device, 10 in Europe, mpst notably the Soviet states, the Middle East and South America.
Advertisement - Continue reading below
It sucks that in Africa, only South Africa officially gets the device yet the Android One project was meant to cover a much wider area in Africa.
Availability and Price of the Xiaomi Mi A1 in Kenya
Since the device is not available in Kenya and many other African countries for that matter, you may have to import it from one of the above mentioned regions using VituMob. Avechi Kenya has gone through all the trouble for us and the Xiaomi Mi A1 is available for sale on Avechi.com starting today for Ksh. 26,000. Avechi also does deliveries for neighbouring countries.