Split-screen is one interesting feature that comes in the Android Nougat update for smart phones and tablets.  It gives you a feel of your favorite applications in doubles, with an option of multi tasking. For example,  you can reply to that facebook comment on your latest post as you stick your guns to the YouTube live stream you can't miss.  It's definitely amazing.
If you have bought your Infinix Note 4 device,  and can't find the way out on how to multitask using the split-screen setting,  look no further. We outline it all for you.
Advertisement - Continue reading below
The procedure is rather simple. It only needs you to understand the operation of your phone.
The Note 4 has invisible 'back' and 'recent apps' buttons to the right and left side of the visible home button respectively. So you need to have that in mind as your device use goes on.
To start off,  tap the Recent Apps button to pop up all the previously open applications. In this, you should be interested in split-screening some of the apps you had previously opened. If at all they are not among those previously opened, go ahead and open them and then press the home button.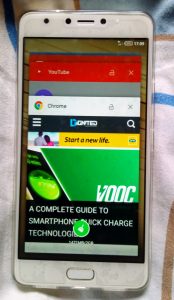 After the recent apps pop up,  tap and hold on one of those you wish to multitask. You will be prompted to 'Drag here to use split-screen' at the top of the screen.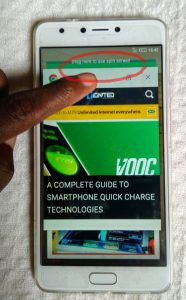 Advertisement - Continue reading below
Without letting go,  drag the first app up there and release to let it settle in proper position.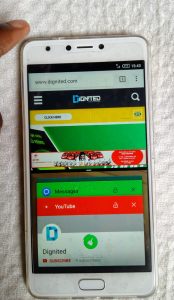 With a single tap on the second app,  you will have it take on the left down space to successfully split the screen in equal halves.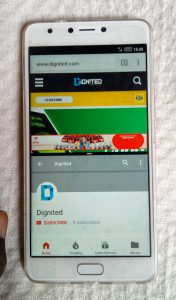 To view the split-screen in landscape mode, drop down the tiled settings from the top of the screen and set on Auto-Rotate.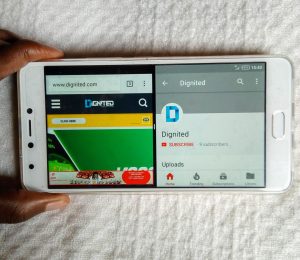 In this post,  we experimented on viewing the Dignited website alongside the Dignited YouTube account. It was just amazing to try out.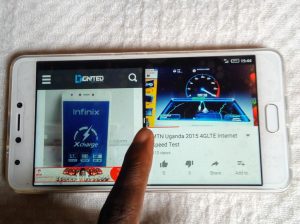 Advertisement - Continue reading below
If you want to close the multitasking,  just tap on the separator as indicated below and drag to either side of the screen.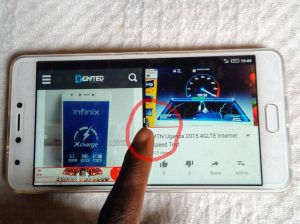 You can as well view the entire process in video.