Pros:
Very stylish design
Onboard GPS, Bluetooth, and WiFi on all models, LTE on some.
World-class Fitbit fitness tracking.
Cons:
Mediocre Battery life
You need two apps to fully take advantage of it
Many Fitness goodies are locked behind a paywall
The watch is expensive.
Durability issues
Advertisement - Continue reading below
Smartwatches have become an integral part of our modern lives, offering a blend of style, functionality, and connectivity. Google entered this arena with the Google Pixel Watch last year, a 41mm timepiece that promises to deliver an exceptional smartwatch experience.
In this in-depth review, we'll explore the Google Pixel Watch's design, performance, software, apps, fitness features, audio quality, and more, providing a detailed understanding of what it brings to the table.
Please note that Google unveiled this watch's successor, the Google Pixel Watch 2 but it shares many aspects with this Gen 1 model from look and feel, to straps/bands and so on.
---
Related:
---
Design and Build (The Perfect Fit)
The size of a smartwatch can greatly influence the overall experience, and Google seems to have struck the right balance with the 41mm Google Pixel Watch, even though there have been calls for a bigger version.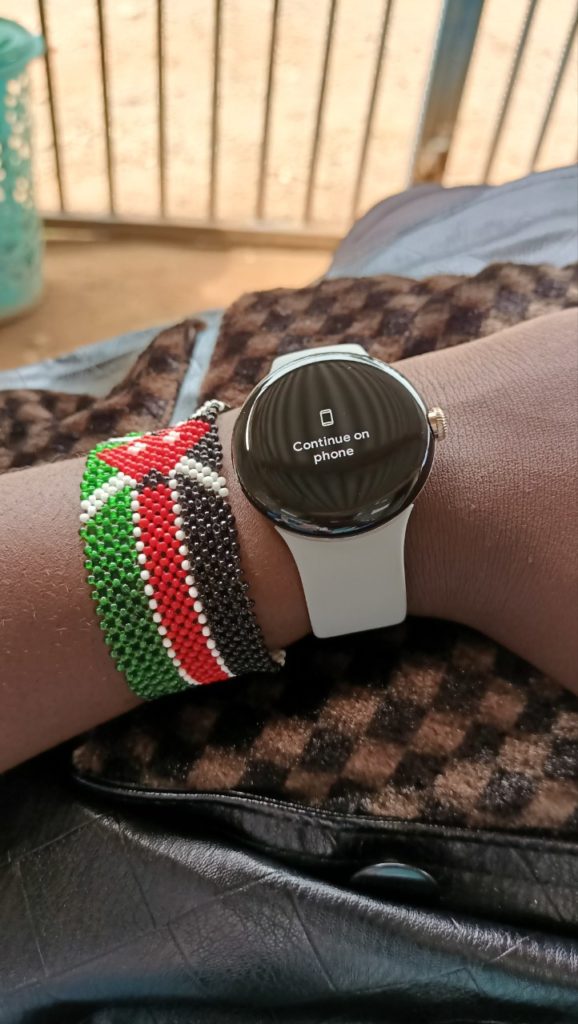 It fits comfortably on the wrist, neither too bulky nor too small. The design is sleek, modern, and versatile, making it suitable for a variety of occasions, from formal gatherings to casual outings.
Advertisement - Continue reading below
The watch's build quality is solid, featuring a glass front (Gorilla Glass 5) and a stainless steel frame that exudes a sense of durability.
However, the whole face is covered by the said glass which makes it feel a little delicate and there have been reports of screens broken a little too easily. Here's to hoping mine doesn't meet the same fate.
Performance and Software (The Power of WearOS 4)
But looks are just one variable, how does the watch perform? The real power of any smartwatch lies in its software. Google Pixel Watch currently runs Android 13-based WearOS 4, the latest iteration of Google's smartwatch operating system.
Out of the box, it ran Android 11-based Wear OS 3.5. This is a significant leap forward, as it opens up a world of possibilities. Many of these are enabled by the Google Play Store. You have access to a vast library of apps, from fitness trackers to productivity tools, to customize your smartwatch experience.
Some of the apps you can run natively on the watch include:
WhatsApp
Spotify
SoundCloud
Google Fit
Deezer
Calm
Google Keep
Outlook
Shazam
Strava
Todoist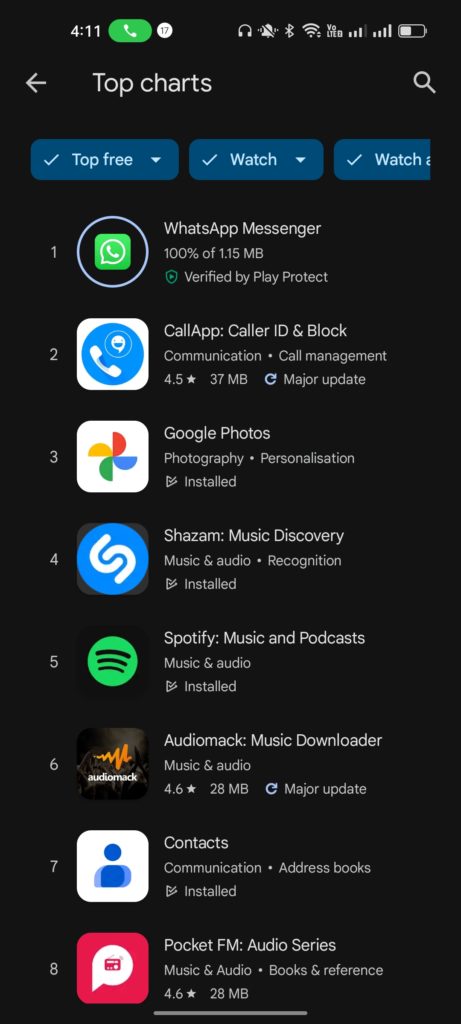 These apps run fairly well with the expected constraints of a tiny 1.2-inch circular display. That said, Google Assistant is present and can perform almost any function you can think of.
Performance and Speed
Smartwatches rely on their internal hardware to provide a seamless user experience, and the Google Pixel Watch is no exception. A Samsung-made Exynos 9110 chipset with dual-core 1.15 GHz Cortex-A53 CPU and Mali-T720 GPUchip powers the watch, and this is where a few cracks in the experience start to show.
Advertisement - Continue reading below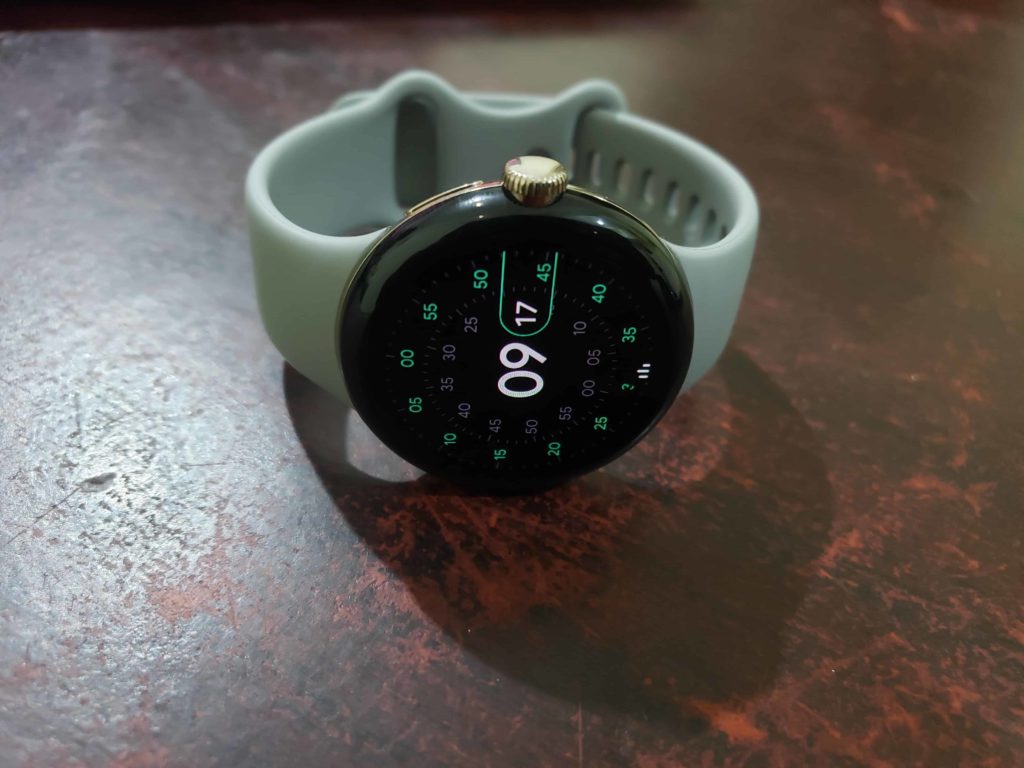 While the user interface is generally smooth, you might encounter occasional lags and slowdowns. It's reasonable to assume that these hiccups are, in part, due to the aging Exynos chip.
Despite these intermittent delays, the Google Pixel Watch is equipped with 2GB of RAM and 32GB of internal storage, which goes a long way in ensuring that most Wear OS apps run without significant issues.
For the most part, the watch manages to provide a satisfactory user experience, but it might not be the snappiest performer in the smartwatch market, or even measure up to the speed of cheap wearables like the Xiaomi Smart Band 8 or Huawei Band 8.
---
Related:
---
Apps and Integration (A World of Possibilities)
One of the standout features of the Google Pixel Watch is its robust ecosystem of apps. Google Fit, a popular fitness app, is a significant player in this arena. However, the integration with the watch is somewhat shallow, limited to the use of widgets known as complications in the Wear OS user interface. This is a minor letdown, considering the potential for deeper integration.
Spotify, on the other hand, shines as an app that allows you to download songs directly to the watch. This feature is a game-changer for music lovers, as it enables a standalone music experience when paired with wireless earbuds or bluetooth speakers. The ability to leave the house with just your watch and earbuds, while still enjoying your favorite tunes, is a testament to the watch's convenience.
Advertisement - Continue reading below
Google Assistant, a voice-activated digital assistant, works seamlessly on the Google Pixel Watch, even when connected to your phone via Bluetooth. Its responsiveness and accuracy are commendable, making it a valuable tool for various tasks, from setting reminders to answering queries. One of the remarkable features of the watch is its ability to connect to the internet via Wi-Fi when applicable. This opens up a world of possibilities, from checking emails to browsing the web, right from your wrist.
In addition to Google Fit and Spotify, the watch comes preloaded with essential Google apps like Keep, Calm, and Maps. These apps are tailored to provide a holistic experience, whether it's jotting down notes, managing stress, or navigating to your destination. However, not all is perfect in the app department. WhatsApp, for instance, is available on the watch, but using its tiny keyboard can be a somewhat frustrating experience, especially for longer messages.
Fitness Features (A Fitness Enthusiast's Paradise)
For fitness enthusiasts, the Google Pixel Watch offers an array of features to help you stay active and healthy. It comes with an integrated Fitbit app, a recognized leader in the fitness tracking industry. Fitbit has built a reputation for its comprehensive fitness tracking capabilities, and the Google Pixel Watch doesn't disappoint in this regard.
We shall be delving into the fitness capabilities of the Google Pixel Watch in a subscequent post so stay tuned for that.
The Fitbit app on the watch provides you with real-time data on your steps, heart rate, sleep patterns, and more. It also offers guided workouts and customizable fitness goals to keep you motivated. However, it's important to note that some of the more advanced features within the Fitbit ecosystem require a Fitbit Premium subscription.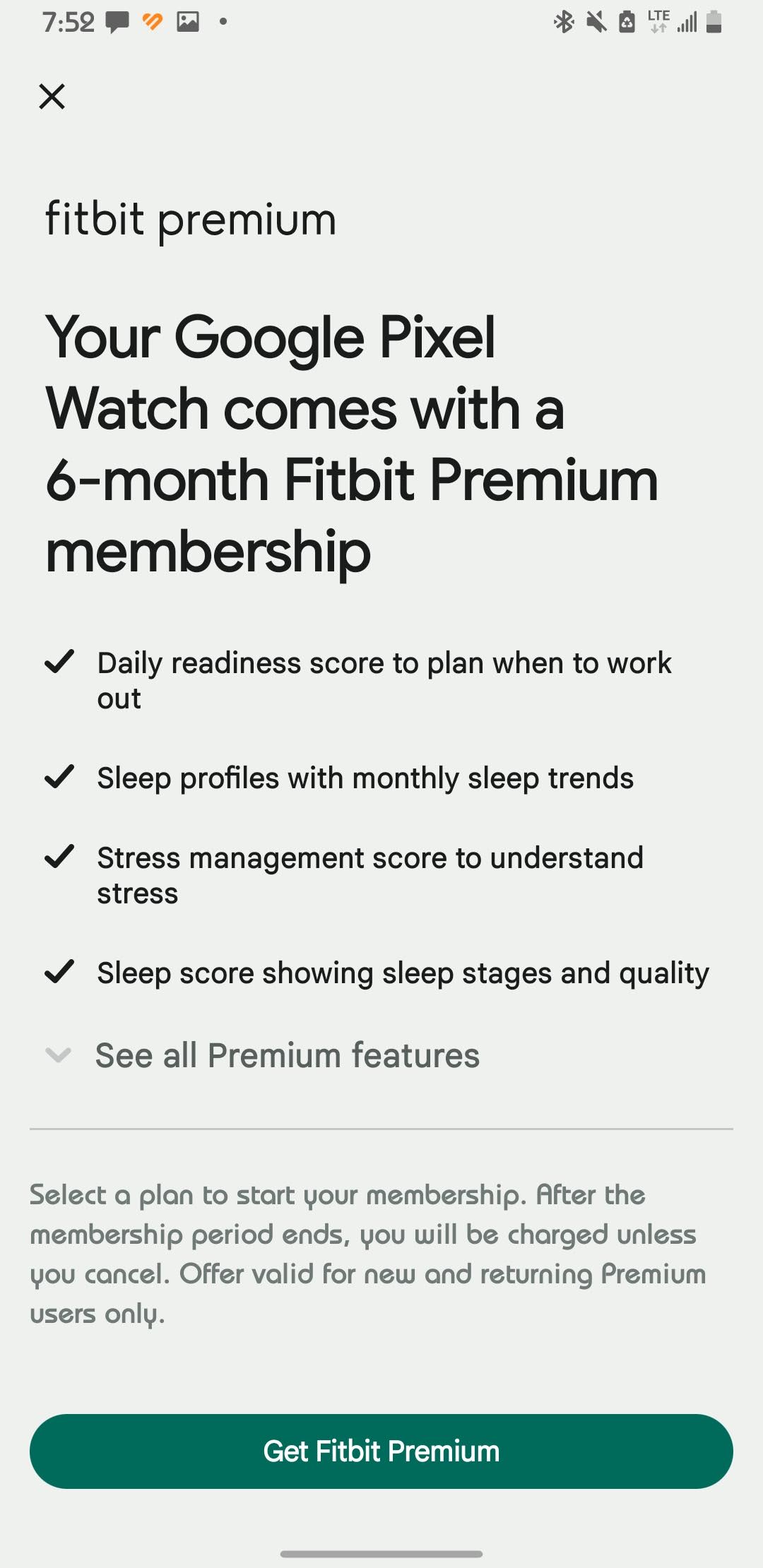 While the watch includes a six-month trial, some users might hesitate to pay for these additional features and opt for alternative fitness tracking solutions.
Sleep Tracking
Sleep tracking is a pretty big part of the fitness trackers we have in the market today. And for good reason. Sleep has a lot of far-reaching benefits or consequences to our health and on the Google Pixel Watch, this is done via the Fitbit app.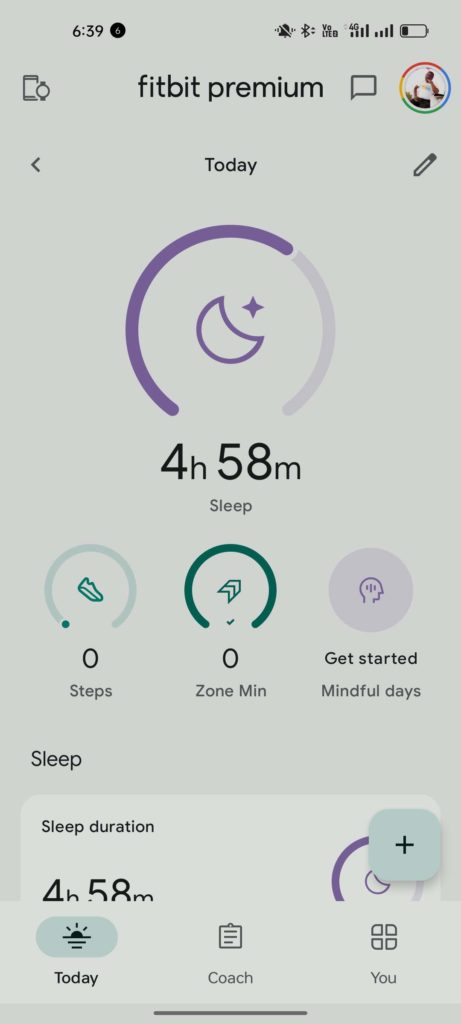 I slept with the Huawei Band 8 which in my experience has been pretty accurate with sleep tracking. The Band 8 and the Pixel Watch fell within a few minutes difference of each other which is pretty impressive.
Advertisement - Continue reading below
My qualm with Pixel Watch on this has got to be the use of multiple apps to deliver and present this data yet Huawei still manages to do this and much more via the Huawei Health app alone.
Pairing and Compatibility (Android Exclusivity)
To unlock the full potential of your Google Pixel Watch, you'll need to pair it with the Google Pixel Watch app on your Android device. This app serves as the command center for your watch, allowing you to customize watch faces and complications, install apps, manage tiles, and manage various settings. It's a seamless and intuitive process for Android users, enhancing the overall user experience.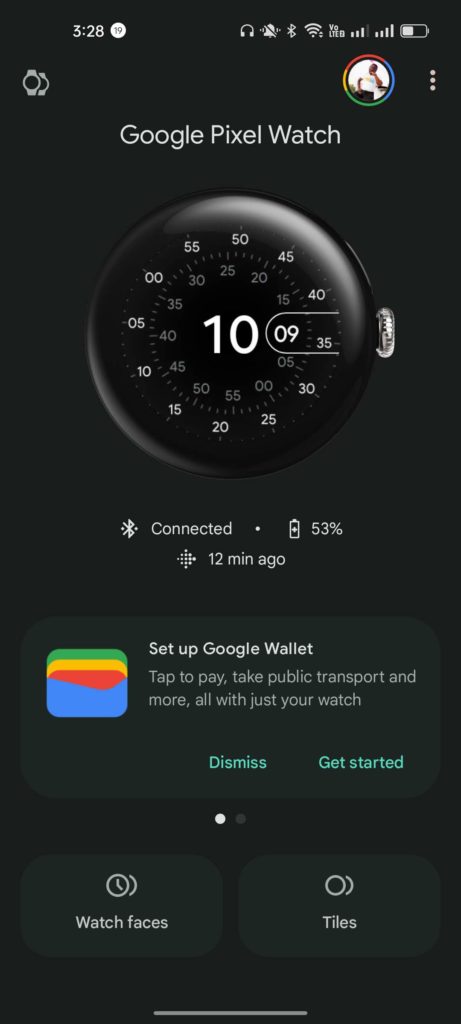 However, it's important to note that the Google Pixel Watch is not compatible with iPhones. This Android exclusivity is a significant limitation, as it narrows down the user base to Android device owners. For iOS users, this watch is not an option, and they must explore other smartwatch alternatives.
Audio Quality (A Tinny Speaker)
Well here's an odd one that I feel should be outlined. First of all, I know that many don't exactly need audio coming out of their watches. As long as the wearable can vibrate and light up the display, this should be enough.
But I have lived with the Oraimo Watch 3 Pro and its speaker can, in some instances, allow you to play music and or podcasts from the watch speaker aside from picking calls. Here's where the Google Pixel Watch falls short in some regards. The watch is equipped with a speaker, but its usage is limited.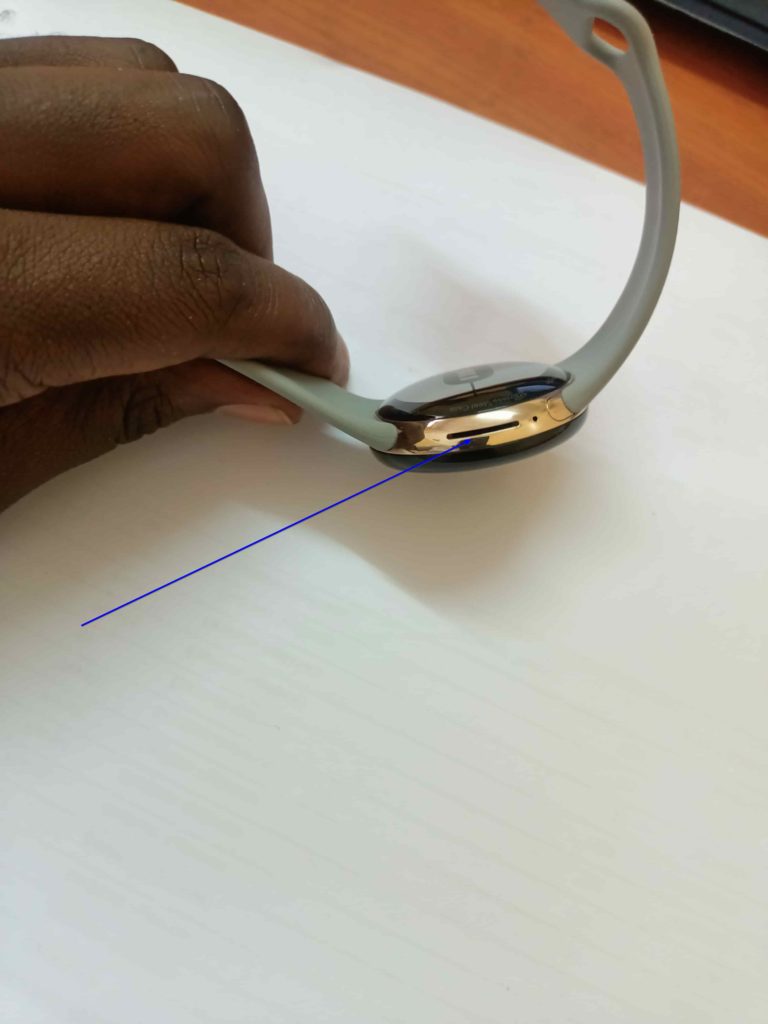 While the speaker can handle notifications and phone calls, it doesn't support media playback for apps like Spotify. This limitation can be disappointing, especially if you were hoping for a more versatile audio experience.
Furthermore, the quality of the speaker is described as "tinny," which means that it might not deliver the best audio experience for phone calls and alerts. While it's functional for these purposes, it's not the ideal choice for enjoying music or podcasts on your wrist.
Battery
However, the Google Pixel Watch is not without its flaws. The most glaring issue is its battery life, which can only be described as atrocious. Powering this contraption is a Li-Ion 294 mAh. The charging cradle is a mix of USB-C and a magnetic wireless charging cradle.
Advertisement - Continue reading below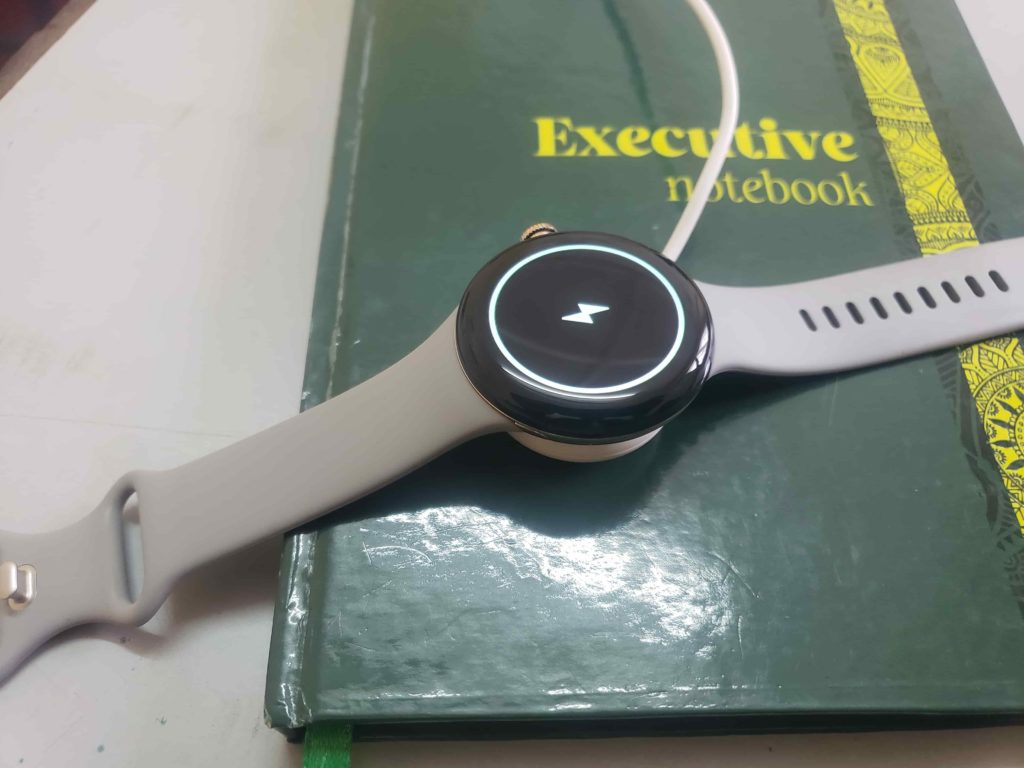 While this combination seems convenient, it lacks support for the Qi wireless charging standard. The magnetic connection itself feels weak, leading to frustrating disconnections.
On the bright side, it manages to charge fully from empty in approximately 90 minutes, which means you won't be tethered to a charger for too long.
Other Known Issues
There have been a number of issues reported on the Google Pixel Watch so in case you're thinking of taking the plunge and getting one, here are some that you need to be aware of. Note that I haven't had all these issues, at least not yet (fingers crossed).
The back glass has been reported to be popping off after a few months of use.
The front glass seems to be breaking pretty easily so don't drop it or knock the face.
Battery life is bad and won't last you all day, but it charges up fast so…
With all these issues, note that Google does not have a repair program so if you break it, you have to buy a new one. So much for minimizing e-waste and caring for the environment.
Conclusion (Balancing Strengths and Weaknesses)
In conclusion, the Google Pixel Watch presents a mixed bag of strengths and weaknesses. Its 41mm size and the introduction of WearOS 4, with access to the Google Play Store, make it a