The best thing that's happening to flagship smartphones of 2021 is super fast charging. Fast-charging has been on the horizon, but hasn't been safe enough for mass use until now. The OnePlus is one of the smartphone vendors that has invested in good fast chargers. The OnePlus 8T/9/9 Pro comes with a whooping 65W charger dubbed "Warp charge 65″.
This charger runs on proprietary Warp fast-charging technology from OnePlus which itself is licensed from OPPO's SuperVooc fast charging technology. Now with USB-C Power Delivery(PD) that supports upto 100W power output, I am not so excited about proprietary alternatives anymore. Luckily, this charger also supports USB PD standard but up to 45W maximum power.
Advertisement - Continue reading below
Before acquiring this OnePlus Warp 65 charger, I have been using the Aukey 30W USB-C PD charger. I've used this charger to power my iPhone SE 2 and iPad Air 3 via the USB-C port as well as other devices that can be charged via USB-A interface. iPhone SE has a maximum input power of just 18W max, so I didn't max the charger's performance. So, a charger is only as good as how much juice your devices can take.
The Warp 65 charger is specifically designed to charge the OnePlus 9 and 9Pro from 0-100% in just 30 minutes. My tests actually agree with OnePlus specifications. I am able to get 50% charge in about 10 minutes and full charge in under 30 minutes. Some days I get into the shower with the phone plugged and by the time I am done, I have charge worth full-day's use.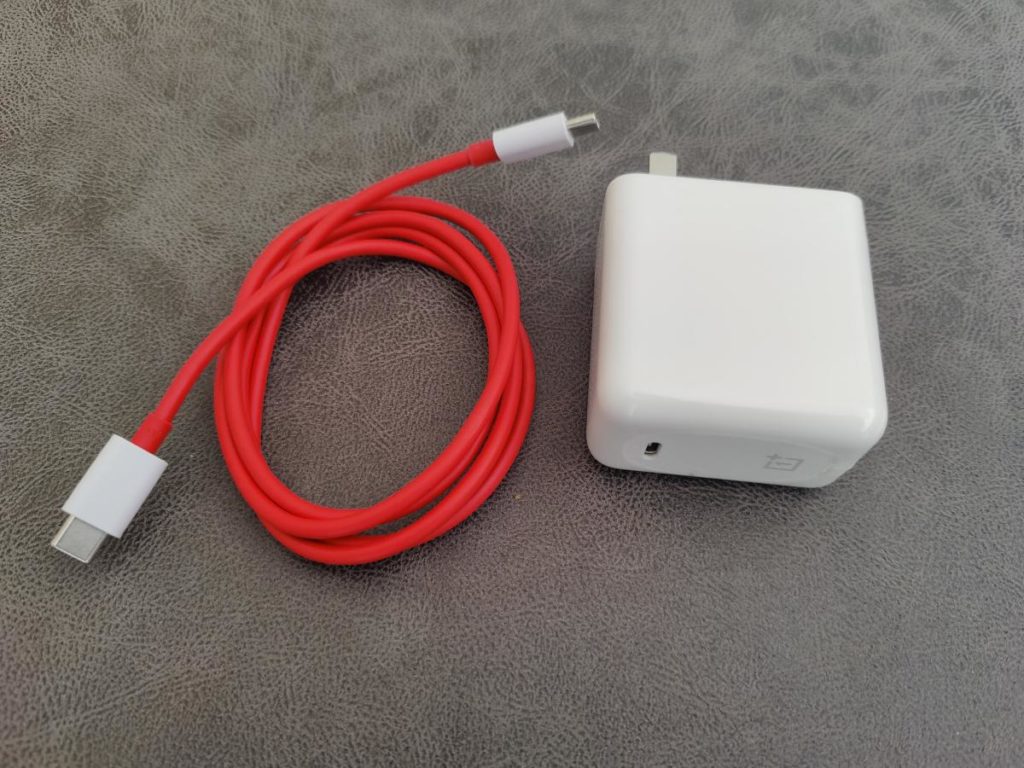 This Warp 65 charger has only one USB-C port, so it can only charge USB-C devices or iPhone/iPad via USB-C to USB-C cable or USB-C to Lightning cables respectively. You can't use it to charge devices with Micro-USB port for instance which is still majority of Android devices, headphones and power banks. Also It doesn't support Qualcomm Quick Charge 3.0 standard.
When you use it to charge non-OnePlus smartphone, it defaults to USB PD PPS(Programmable Power Supply) open standard, but at 45W(3.3-16V/3A). USB PPS is USB Power Delivery 3.0 protocol that adjusts the voltage and current in real-time, depending on a device's charging status, feeding it with maximum power.
The Charger also supports PDO or Power Data Objects. PDO just like PPS is a PD 3.0 protocol  where the charger delivers a range of voltages. The Warp 65 charger in USB PDO mode delivers 5V/3A, 9V/3A, 12V/3A, 15V/3A, 20V/2.25A which is 15W to 45W. The charging device chooses the closest voltage fit.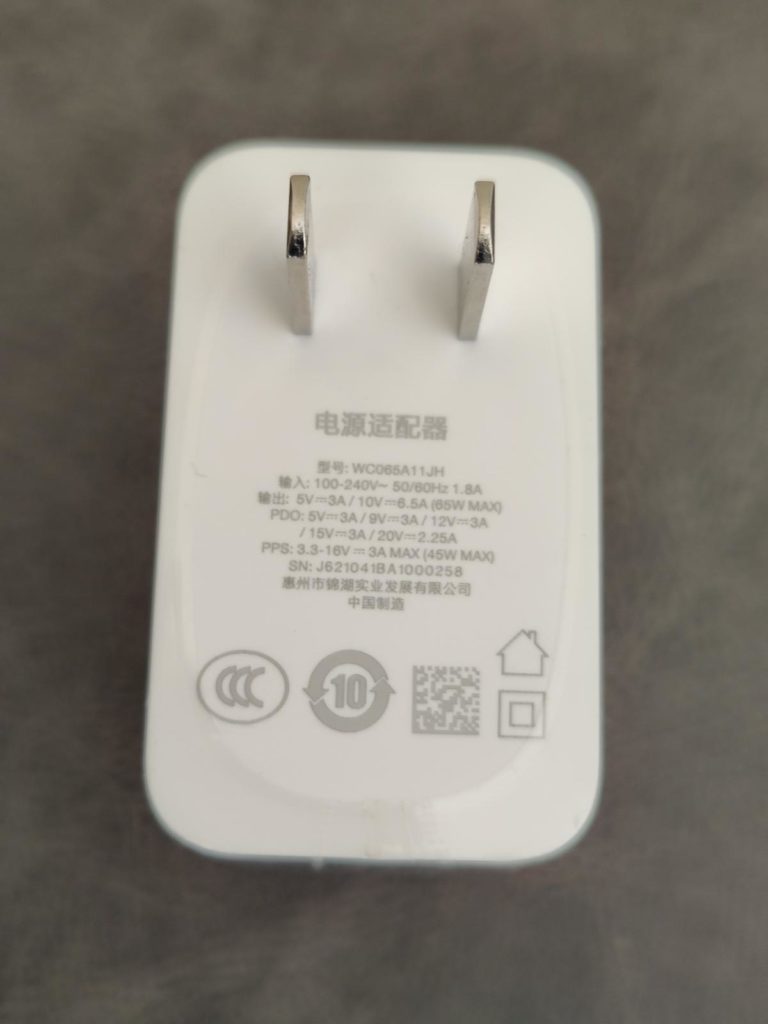 The Warp charger comes with a solid red USB-C to USB-C quality cable from OnePlus. The charger comes in the box with a OnePlus 9/9Pro phone but you can buy it separately for $27.99 on OnePlus store and $39.99 on amazon.com.
Advertisement - Continue reading below