Oraimo, a Transsion holdings brand, has been very intentional with pushing out its products very recently. The brand has partnered with influencers and celebrities to warm its way into the hearts of Nigerian consumers who are already heavy users of their sister-brand products – Tecno, Infinix, iTel e.t.c
One notable product from Oraimo is the Freepods 2 earbuds which were launched a couple of months back. The Freepods 2 is a True Wireless Stereo (TWS) earbud and is attempting to compete with the long list of other products like AirPods, Galaxy buds, and so on.
Advertisement - Continue reading below
In this post, we'll be taking a look at the specifications, features, and price of the Oraimo Freepods 2. We'll also mention any other relevant information that can help you make a buying decision. Read through.
---
READ MORE: Tecno Hipods H2 review: More bang for the buck.
---
Oraimo Freepods 2 Specs Summary
Bluetooth version: v5.0
Talk range: 10m / 33ft
Weight: 4g (each earbud)
Driver (full range): 13mm x 2
Standby time: Up to 82 hours
Talk time: Up to 3 hours
Music playtime: Up to 3.5 hours
Battery capacity: 37mAh (each earbud)
Charging time: Approx. 2 hours
Weight (charging case): 31g
Battery capacity (charging case): 500mAh
Charging time (charging case): Approx. 3 hours
Freepods 2 Design
The Freepods 2 earbuds are beautifully designed. If you are an aesthetic person, you'd definitely love this product. Each Earbud weighs 4g while the charging case weighs 31g. These are very decent weights that will not feel like a burden to the users. The drivers are 13mm which is great for an earbud.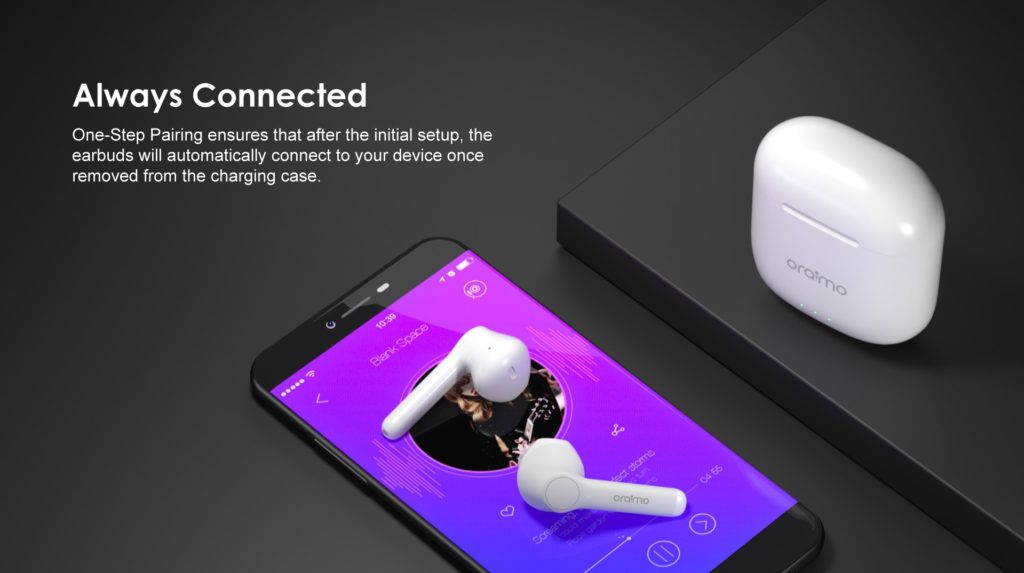 Oraimo describes this product as 'ergonomic' which means they were designed for efficiency and comfort, and rightly so.
Playtime, Range, and Audio
According to the manufacturers, the Freepods 2 has a talk time of up to 3 hours. The music playtime is up to 3.5 hours while its standby time is up to 82 hours. These are pretty great specs especially when you consider that the Earbuds case also serves as backup power for the user. The talk range is set at 10meters or 33ft.
The product has low audio latency. It transmits audio to both earbuds simultaneously and eliminates any delay. This is made possible through a new Bluetooth chip developed by the manufacturers.
Advertisement - Continue reading below
Battery
A 37mAh battery power each of the Earbuds. While the charging case is powered by a 500mAh battery. The charging case can charge the earbuds up to 6 times over. This is also very impressive and will come in handy when users need to use the Earbuds for a very long period of time.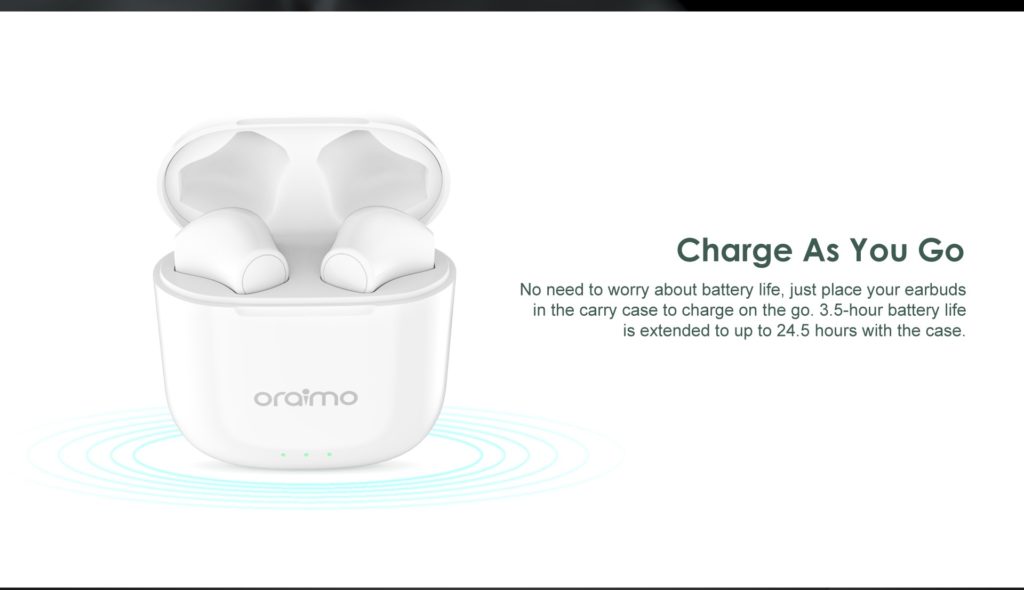 Freepods 2 Price and Availability in Nigeria
The Freepods 2 earbuds currently sell for a discounted price of N9,900 on the Oraimo Nigeria website. However, if you prefer to purchase from third-party retailers, the price of the Freepods 2 can be around the N11,500 – N15,000 range.
The Oraimo Freepods 2 earbuds look pretty decent and are very affordable too. If you have used it before, we'll definitely love to hear what your experience is with the product. If not, are these specifications enticing enough to get you to purchase one? Let us know in the comment section.