Tecno's foray into the wireless Bluetooth earbuds head-space has not gone without notice. Indeed Tecno comes into its own with the Tecno Hipods H2 to deliver true wireless stereo earphones augmented by Advanced Audio Coding (AAC) and Environment Noise Cancellation (ENC) technology, not to mention a host of other cool features.
The Hipods H2 retail for UGX 90,000 on Jumia Uganda, and ₹ 1,999 ($27.27) on Amazon India. That's far less than the usual going rate for true wireless earbuds, while still giving you a lot of bang for the buck.
Advertisement - Continue reading below
The earbuds come in two colors; black and white. Our review pieces come in black and we wouldn't want it any other way. The black blends well with most of my attire so no complaints there.
Design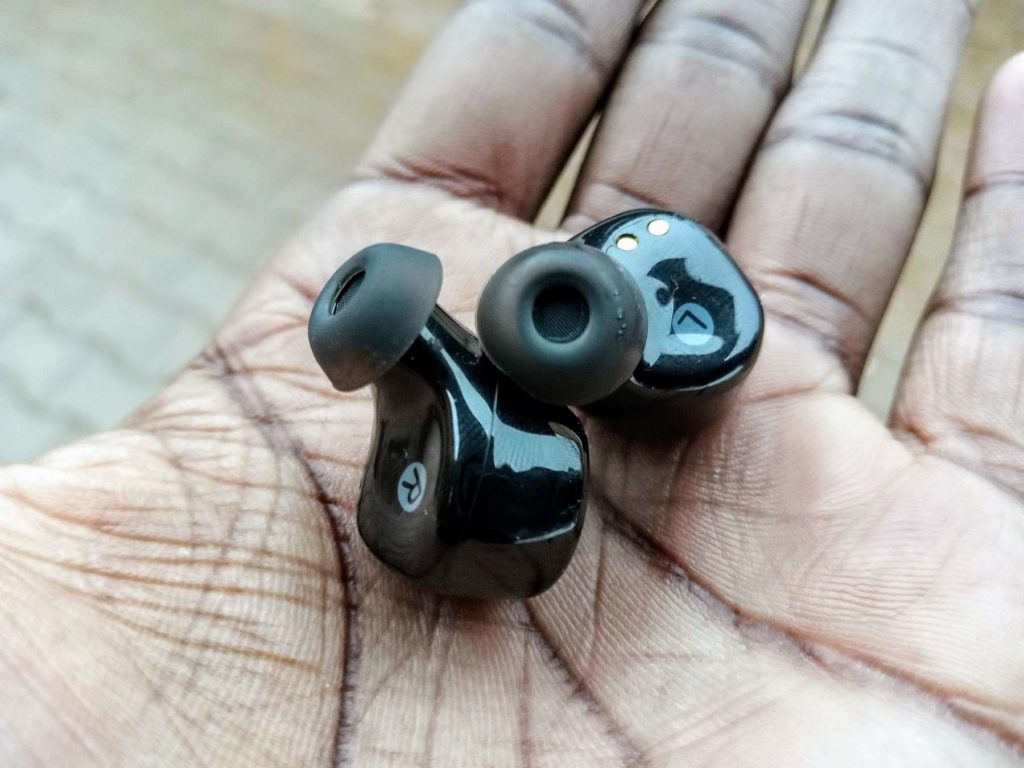 Tecno went with a teardrop design on the front and a perfect ear mold at the back to complete the look. The Hipods are teensy weensy bit on the chunky side, so expect them to protrude a little bit. However at 55.8g, the Hipods are anything but bulky. You won't feel the added weight on your ear at all.
The plastic earbud casing is one point of concern. The material doesn't look durable and it will most probably attract scratches along the way. It makes sense that a charging/storage case is provided so you won't be placing them carelessly on rough surfaces.
Touch Switch Controls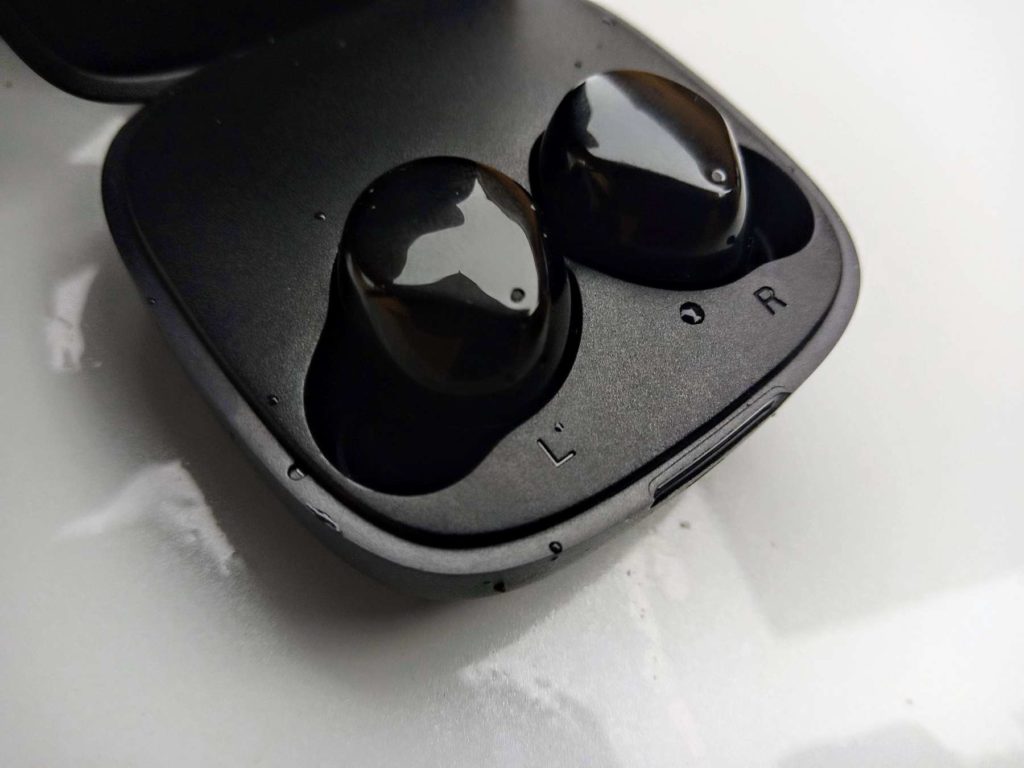 The Tecno Hipods H2 make do without any visible buttons. Instead you get what's dubbed 'Touch Switch' controls which a series of touch commands you activate my tapping your earbuds.
Double-tap the touch panel Volume + to Play/Pause. Press the right earbud touch panel to increase volume and the left earbud to reduce the volume. Three taps on the right earbud plays the next song. Three taps on the left earbud plays the previous song. During an oncoming call, a double tap will pick the call while a long press will call up the Google Assistant to do your bidding.
I noticed that a surefire way to adjust the volume was less pressing and more rubbing (like Aladdin's magical lamp). The best spot is the bottom edge of either earbud. It's rather cool once you get the hang of it but tricky when you're learning how to. The tapping works just fine.
Advertisement - Continue reading below
Audio Quality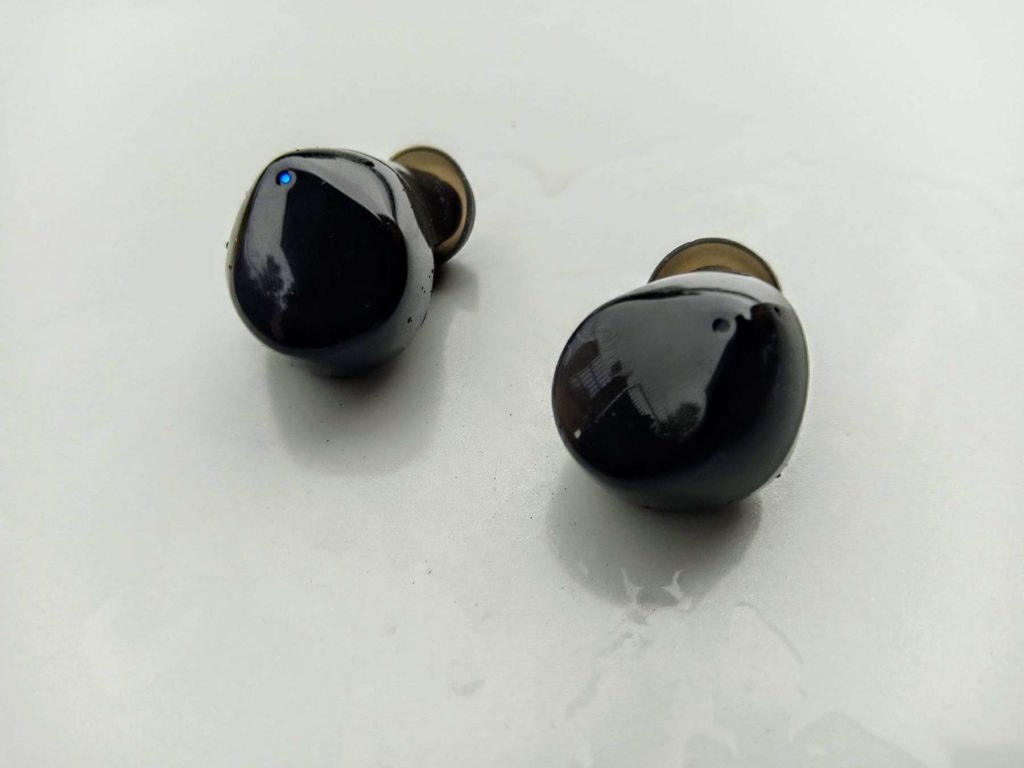 The sound quality of the Tecno Hipods H2 is better than you'd expect for its going rate. Once the ENC kicks in, the noise cancellation amplifies the spatial detail and high fidelity sound. There's noise isolation without overly feeling like a bubble or a vacuum.
I especially loved the drums and bass guitar. The vigorous bass reverberates throughout your eardrums like an excited heartbeat. The low and mid-range is also well pronounced with a rather decent clarity of sound you'd expect from more high-end earbuds.
---
Read more:
---
Earbud fit and ENC
First off, nailing the ear right size and ergonomic shape is not as easy as it sounds. Human ears come in all shapes and sizes because there's clearly no one size fits all. You will find that earbuds will either fit or not. Some will either stick even during rigorous exercise and others will slip out on account of how much ear wax you're packing.
Personally, the Hipods H2 were a perfect fit for my ear size. The earbuds firmly held in place by the antihelix (inner fold of outer ear), the tragus and antitragus (bits near the earlobe). Placed properly, I can go for a jog, dance along to music or even wiggle my ears and all the while they stay in place. And what's more the ENC technology kicks in when you get the right seal on your ears to cancel out your environment.
Water resistance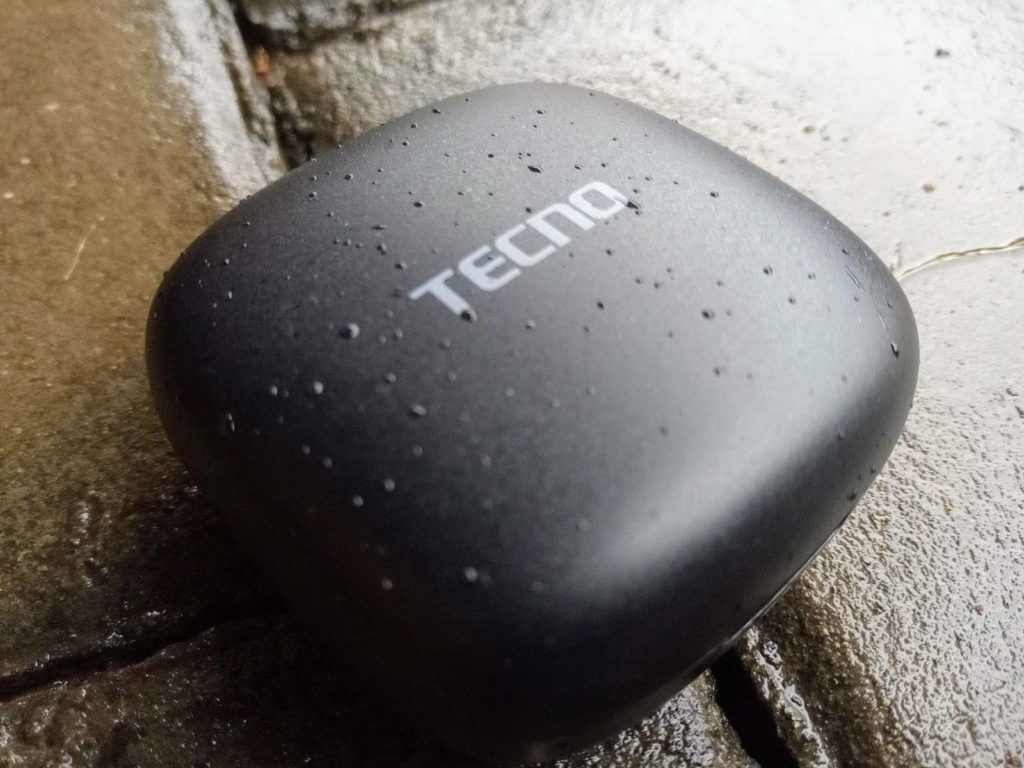 This next one is a given these days. The Hipods H2 are certified IPX4 water-resistant but they are not waterproof. A little splash, no matter the direction, shouldn't affect them much, but a dunk might.
Most true wireless earbuds the likes of Apple Airpod Pro, Google Pixel Buds 2, Sennheiser Momentum True Wireless 2 and others offer IPX4 water-resistance as an industry standard. Only a handful of earbuds like the Mpow X3 are indeed fully waterproof at IPX7 rating.
Battery Life
Tecno promises 6 hours of playback on a single charge using the Hipods' 45 mAh battery per earbud and up to 24 hours when used with its portable charging case. It doesn't sound like much, but from my own test, it took me over a week to deplete both earphones and charging case.
Advertisement - Continue reading below
The charging case fully charges the Hipods H2 earbuds in under 2 hours and also doubles as a comfy portable storage case for the earbuds. If you just won't wait for that long, the Hipods can go 2 hours on a 15 minute juice up, so you got nothing to worry about.
Tecno Hipods H2 specs
Model: H2
Name: Hipods-H2
Weight: 55.8g
Dimension: 58mm x 58mm x 29.6mm
Battery specification: 43mAh
Playing time: ~4.5 hours(@max volume)/ ~6 hours(60% volume)
Standby time: ~30 hours
Charging time:<2 hours
Charging current: 35mA