The world of Virtual Reality, Mixed Reality, and Augmented Reality has been getting more and more attention over the past couple of years. Big names like Microsoft with their Hololens and even smaller companies are working to push products that bring that whole interaction space to the mainstream.
You know that this space is picking up the pace when a giant company like Meta throws its hat in the ring. Meta has just held its Meta Connect 2022 event, an event that saw the company double down on VR and AR with the launch of the Meta Quest Pro, and the announcement of a bunch of new features to the current Avatar supported on the company's platforms.
Advertisement - Continue reading below
---
Related:
---
So, the star of the show and the newest product in Facebook's plan to plan to dominate virtual reality, the Meta Quest Pro. What is the fuss about? Well, let's dive in.
Meta Quest Pro
The Quest 2 has been out for the past 2 years, and this new Quest Pro is not exactly its true successor. The Quest 2 was meant to be an affordable, consumer-grade product. The Meta Quest Pro is anything but.
The Quest Pro is primarily geared towards enterprise users, the professionals. This headset uses VR and built-in cameras that offer passthrough input, this also supports Mixed Reality so you can still see your surroundings and have artifacts overlayed.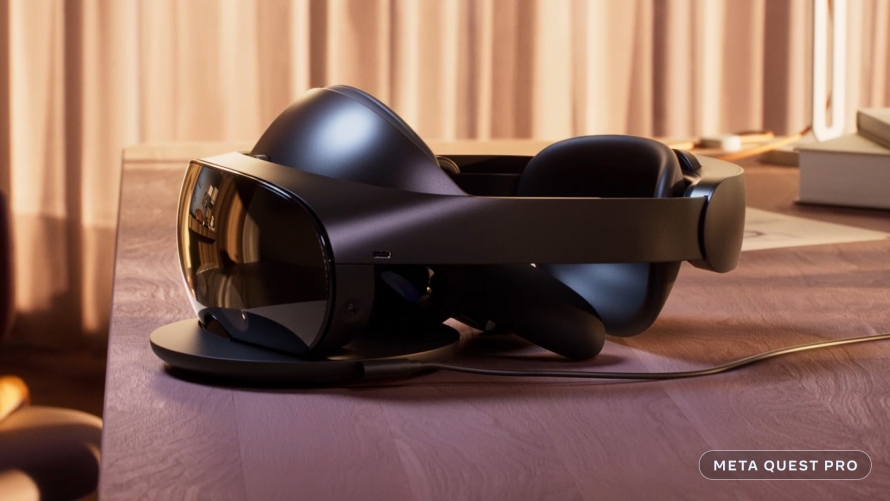 For the Metaverse, Meta is betting big on such products. The Quest Pro has a more compact overall footprint compared to its competition and even the Quest 2 while still delivering sharper visuals. This, Meta says, is thanks to the new pancake lenses that fold light over several times, reducing the size of the headset.
Advertisement - Continue reading below
The Quest Pro weighs in at 722 grams which is slightly heavier than the Quest 2 which weighs in at 503 grams but of course, the Pro is much more advanced.
This product also introduces eye tracking and mixed reality. This is aided by the beefy internals consisting of the Qualcomm Snapdragon XR2+ chipset and 1800×1920 per-eye mini-LED displays. The headset comes with 12 GB of RAM onboard and 256 GB of storage.
Additionally, the Quest Pro has better heat dissipation and is capable of 50 percent higher sustained power compared to the first-gen chipset
"There's an opportunity for a VR headset designed from the ground up to be great for work, as well as playing games and hanging out."

Zuckerberg said
Meta Avatars will soon have legs and arms, not just torsos. In the next update to Meta's avatars, Horizon Worlds users will have options for their limbs.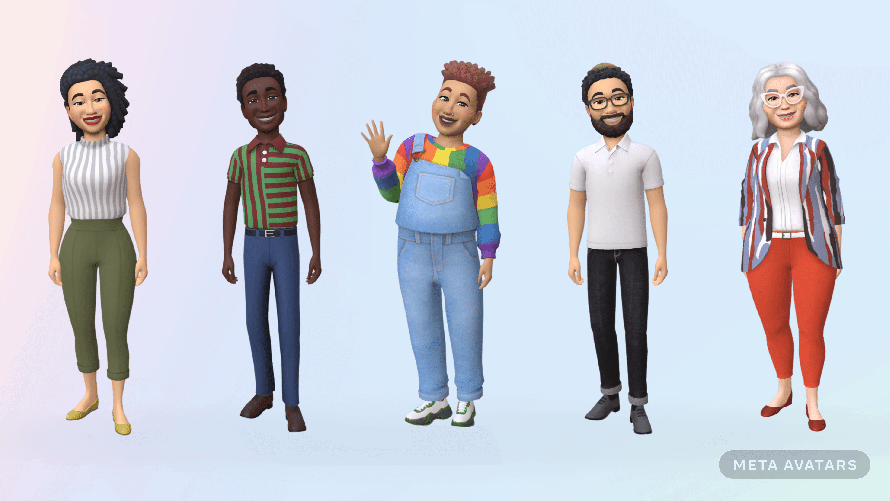 At the Event, Microsoft's CEO also came up to announce that there will be support for Windows apps, a Teams integration and Xbox Cloud Gaming will come to Quest. Additionally, will also be able to use progressive web app versions of tools like Word, Excel, Powerpoint, and Outlook.
Advertisement - Continue reading below
Pricing and Availability
This high-end headset will begin shipping on October 25, priced at $1,499.99 USD. Certainly not cheap. You can pre-order your Meta Quest Pro on meta.com.