We have reviewed headphones and TWS Earbuds countless times, here. And if you paid attention to the details and specifications of these headphones and TWS Earbuds while we reviewed them, you must have noticed that we mention that they were either water-resistant, waterproof, dust-resistant, or dustproof. And in some cases, we even mentioned their IPX ratings. While some people understand that these ratings and know that the device they're purchasing can resist water (at least to some extent), others have no idea what it is.
And even if you do, you're not sure if it's okay to carry or use it while it rains, use them while working out, go to swimming lessons wearing it, or shower with it. Well, if you fall under this category, we're going to help you break down the jargon in this article. Let's dive in.
Advertisement - Continue reading below
What is IPX Rating?
The Ingress Protection Code (IP Code), which is also known as International Protection Marking, is an internationally accepted standardized scale that was published by the International Electrotechnical Commission (IEC). These ratings tell the level of protection a device (Headphones and TWS Earbuds, in this case) has from outside contaminants like water and particles (dirt, dust, etc.).With this rating, it is easier to understand – more accurately – the water or dust resistance power of your device, as against just using the term waterproof or water-resistant.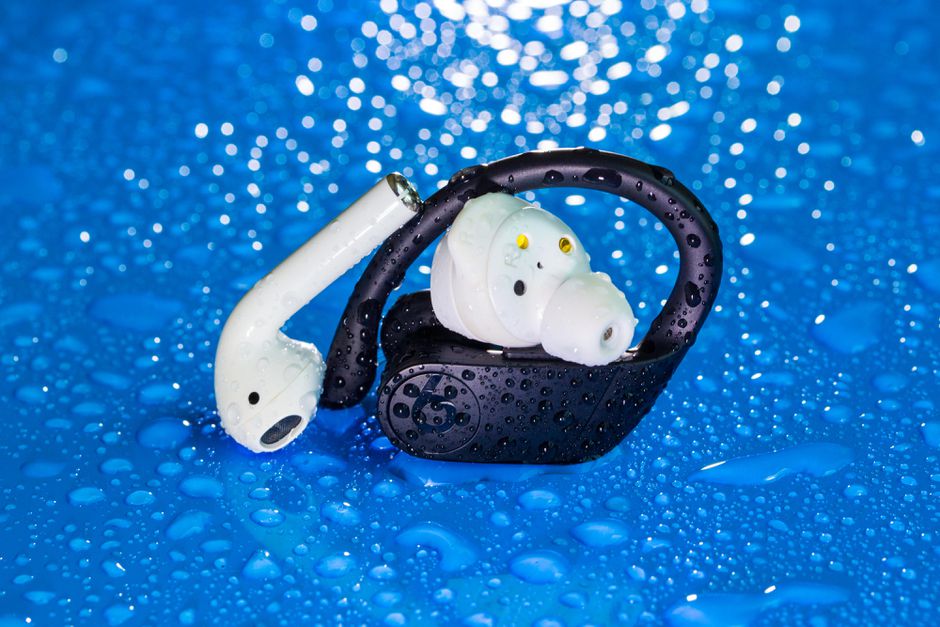 ---
Read More: Waterproof And Water-Resistance: What Are Their Differences?
---
IPX Ratings Classification
With the IPX ratings, the higher the rating, the better the protection.
| | |
| --- | --- |
| Rating | Protection From |
| IPX1 | Dripping Water: Protection from dripping water and body sweat |
| IPX2 | Vertically dripping water: Protection from vertically dripping water (equivalent to 3mm rainfall). |
| IPX3 | Spraying water: Protection from water sprayed directly |
| IPX4 | Splashed water: Protection against splashed water from any direction. |
| IPX5 | Water jets: Protection against water projected at the device from a source with pressure. Eg. water projected from a nozzle. |
| IPX6 | Strong water jets: Protection from a stronger jet of water. |
| IPX7 | Immersion: Protection from immersion in water up to 1 meter (3ft)for about 30 minutes. |
| IPX8 | Deeper Immersion: Deeper immersion than IPX7. |
| IPX9 | High temperature and pressure water jets: Protection against close-range high pressure and high-temperature water. |
In conclusion, here is something to keep in mind: There is the 'IP' rating (For instance, IP68, which tells both the dust and water resistance rating of a device), and then there's the IPX rating (for instance, IPX7) – don't mix them up. When the solids protection rating of a device isn't known, it is replaced with an 'X' which basically tells only the water-resistance rating for the device.