Smart wearables are a pretty interesting value proposition especially now that many of us are slowly beginning to get back to normal, trying to lose all the COVID calories.
While the market is not short of impressive fitness trackers at a pretty affordable rate, some of the best-selling trackers right now are the Xiaomi Mi Band 6 and the Honor-made Band 6. In this post, we shall be pitting these two against each other to see which one offers you more value for your money.
Advertisement - Continue reading below
First, let us get the spec sheets out of the way.
Honor Band 6 vs Mi Band 6
Spec
Honor Band 6
Mi Band 6
Display
1.47-inch touchscreen AMOLED
194 x 368 resolution
283ppi
1.56-inch touchscreen
AMOLED
152 x 486 resolution
326ppi
Sensors
Blood oxygen
Heart rate
Accelerometer
Gyroscope
Heart rate sensor
3-axis accelerometer sensor
3-axis gyroscope sensor
SpO2 sensor

Battery
180mAh
14 days normal use
10 days heavy use
125mAh
14-day promised battery life
Colors
Meteorite Black, Sandstone Grey, Coral Pink
Black with swappable straps, Black, Orange, Yellow, Olive, Ivory, Blue
Water resistance
5ATM
5ATM
Weight
18g
12.8g
Connectivity
Bluetooth 5
Bluetooth 5.0
Notifications
Yes
Yes
---
Read More: Mi Band 6 review: A bigger screen and SpO2 monitor makes this Xiaomi's best fitness band yet
---
Design
The Honor Band 6 and Mi Band 6 are fitness trackers which means they are simple devices that aren't trying to compete with your flashy designer watch on your wrist.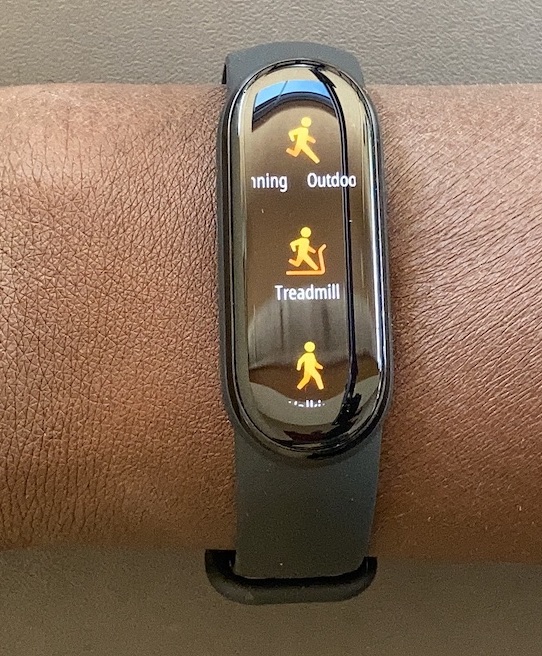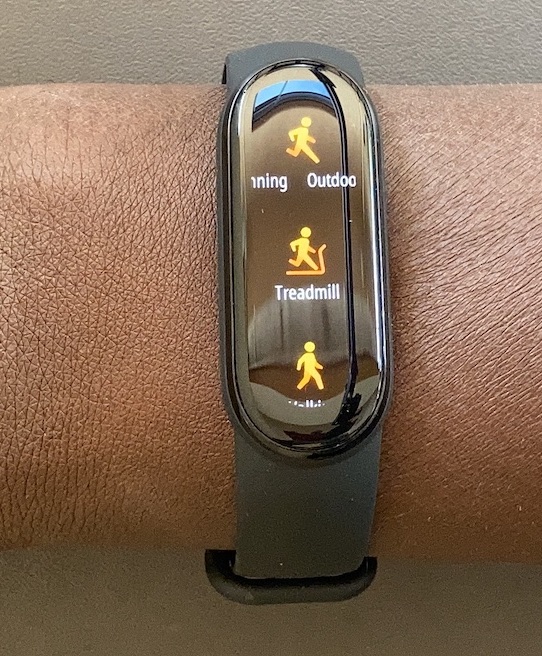 They're both made of plastic with silicon straps. The Mi Band 6 sticks to its family design language, meaning it has a thin profile on your wrist with a similarly slim display.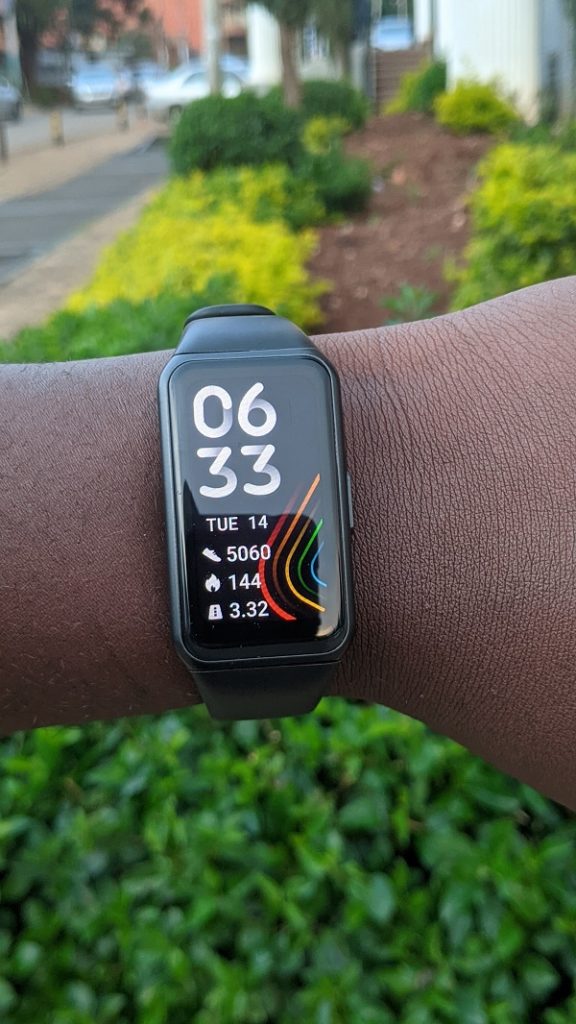 Honor Band 6 has a similar profile with the notable difference that the display is wider than the Mi Band 6's. The locking mechanism is also different but they're both sturdy on your wrist.
Companion apps
Here's the thing, the things you can do with the tiny, crummy screen of a fitness tracker are a bit limited and as such, you need a decent companion app to take full advantage of these devices.
Advertisement - Continue reading below
The Honor Band 6 uses the Huawei Health app as its companion app. With this, you can manage many of the functions of the smart band, view your data, and even set custom watch faces.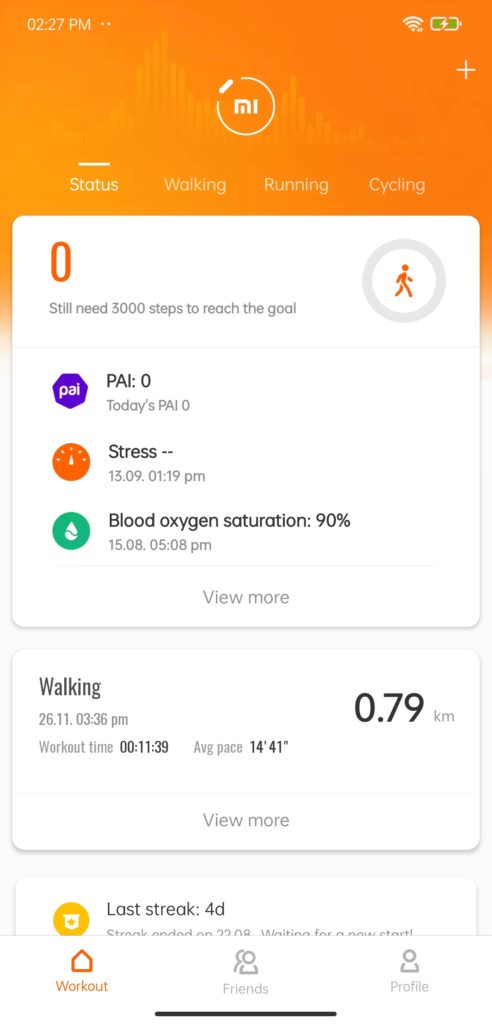 The same goes for the Xiaomi Mi Smart Band 6. This uses the Mi Fit app that performs many of the same functions mentioned above.
All in all, both apps act as you'd expect. However, I feel like Xiaomi's app could be made a little better. It is absurd that it still lacks a dark mode in 2021. The Huawei Health app doesn't plug into Google Fit, something that I have gotten used to over the years and it kinda comes in the way of syncing my data across fitness platforms.
Operation
The Mi Band 5 had a touch button used to navigate the UI but that was ditched with the Mi Band 6 in pursuit of a bigger screen footprint and I am all for it.
The gesture navigations are fine and all but it was not until I used the Honor band that I came to appreciate the physical wake button used for both UI navigation and to wake the display.
Of course, the lift to wake feature is present on both and works pretty well but there's something appealing about a physical button on a watch…sorry, fitness tracker.
---
Read More: Mi band 6 vs Mi band 5: Specs, features and price comparison
---
Display
While the screen sizes are comparable, I really enjoyed using the Honor Band as the wider screen is a lot more useful. Your data has more room to breathe and visual artifacts aren't as cramped as on the Mi Band 6.
I genuinely spent more time digging through the menu of the Honor Band as opposed to the Mi Band. With that, the Honor Band looks closest to a traditional watch, unlike the Mi Band that looks a lot more like a black bracelet.
Also about the display, the difference in pixel density (326 ppi on Mi Band 6 and 283 ppi on the Honor Band 6) is surprisingly apparent. Of course, I'd still like the largest footprint of the Honor Band but that needs to be said, the Mi Band 6's display is pretty crisp.
Advertisement - Continue reading below
Fitness
If you're in the market for a fitness tracker, chances are that you're pretty invested in the Fitness aspect of things, and on this front, both devices work pretty well.
In my testing, both trackers were within 5% of each other in terms of accuracy in step count, heart rate, and tracking activity so whichever you're inclined towards, you'll be just fine.
One selling point of the Mi Band 6 over the Honor Band 6 is the number of supported workouts with the Honor Band 6 having 10 and the Mi Band 6 supporting over 30. However, in real life, these both perform comparably and the extra exercises aren't as common anyway so you're probably not missing much.
Both fitness trackers do support auto-detection of activities but I realized that the Mi Band 6 tends to detect these sooner than the Honor Band 6.
Both lack GPS so you need to be paired to your device so the band can piggyback on the device's GPS location.
Battery
Here's the thing, you cannot kill these things in less than a week, and believe me, I have tried. In my week of testing, I fiddled with the trackers multiple times a day and had every feature turned on. You know, testing.
Both trackers have about a 14-day promised battery life and while this seems overly ambitious, I think it is possible if you have most features turned off. Honestly, a week is a lot more feasible.
After a week of testing, the Mi Band 6 stands at 22% of charge left while the Honor Band 6 has 39% left. With these, I know I have around 2-3 more days before I have to loom for their chargers.
Speaking of charging, both use proprietary magnetic chargers that quickly snap into position once you bring the charger close so there's none of that fiddly alignment issues here. Charging times are equally rapid. The Honor Band 6 can fully charge in a little less than an hour while the Mi Band 6 does so in around 90 minutes.
Also worth noting is that the Mi Band 6, like other Mi Bands, cannot be turned off. The Honor Band has a power menu in settings that allow you to turn it off if you wanna save up some juice for later.
Miscellaneous
Here's the thing about reviews, to get a better feel of a product, you need to use it extensively and over the said period, some little things become very apparent, things that make or break the experience but that aren't as big as you'd expect.
Over my week of usage of these two trackers, a few things became obvious differences between the two.
Vibration
The Xiaomi Mi Band 6 has a much better vibration compared to the Honor Band 6. This could be due to the build quality or the compact nature of the Mi Band over the Honor Band but the difference is astonishing.
Considering that haptic feedback is probably the only method of notification between you and the Smart bands, this is a pretty notable difference. Of course, the Honor Band 6's vibration isn't completely trash but the Mi Band's is much better.
Usability
We have already talked about the displays and I'd like to add that the difference really is notable. The Honor Band 6 is much more usable and functions like Music control are more usable on the bigger canvas.
Custom Watch Faces
The Mi Band ecosystem has been alive for generations and on the Google Play Store, there are countless apps that allow you to build your own custom watch faces or install third-party ones. The selection is vast and as such, you're bound to find a watch face that tickles your fancy.
The Honor Band 6 does come with a decent number of watch faces but many of them, the good ones, are paid for. I wasn't able to pay for any as Google Pay isn't supported by the Huawei Health app…bummer.
Conclusion
The Mi Band 6 and the Honor Band 6 are very comparable devices and have s many features that are available across both.
Weather
Notification support (not actionable)
Find my Phone
Manual brightness control.
SpO2 reading
Great battery life
The two are all comparably priced though you stand a better chance of snatching up a Mi Band 6 for cheaper if you manage to get it on a sale. At the time of writing, the Mi Band 6 goes for around $43 on amazon and $38 on aliexpress while the Honor band 6 goes for $45 on amazon and $38 on aliexpress.
Whichever you go for, you're assured of a product that works as advertised for the most part, and for this price, it is pretty hard to ask for more than what you get from these.
Personally, I am still torn as to which one I like more. The Mi Band 6 stays true to the Mi Band family and works well. The Honor Band 6 brings the same level of functionality while packaging it in a more usable form factor, a slightly different form factor. Which one would you pick? Tell us in the comments section below.
Featured Image courtesy of NextPit.