The Mi band is one of the most popular and affordable fitness trackers you can buy today. It's made by Xiaomi, a Chinese company with a reputation of producing premium-looking products on a budget. The Mi band 6 is the latest iteration of Xiaomi's popular fitness tracker succeeding last year's Mi band 5. As you would expect, the Mi band 6 has some incremental updates to its predecessor that you might want to consider before you upgrade.
What's new with the Mi band 6?
Advertisement - Continue reading below
We have extensively written about the new features on the Mi band 6 along with a review. But summarily, the Mi band 6 adds an SpO2 blood oxygen saturation monitor, a 50% bigger display, Workout history on the band and 30 fitness modes. The Mi band 6 goes for about $40-50 which is about $5-10 more than last year's version.
Screen size
To kick things off, we start with the most visible update to the Mi band 6 which is its display. Xiaomi has increased the Mi band 6 display by about 50%. The Band 6 now spots a 1.56" up from 1.1" of last year's device. In terms of dimensions, the bands are more or less the same width, length and height. Xiaomi has just increased the screen to body ratio of the Mi band 6 pushing the display right to the edges. That gives the Mi band 6 that extra screen real estate.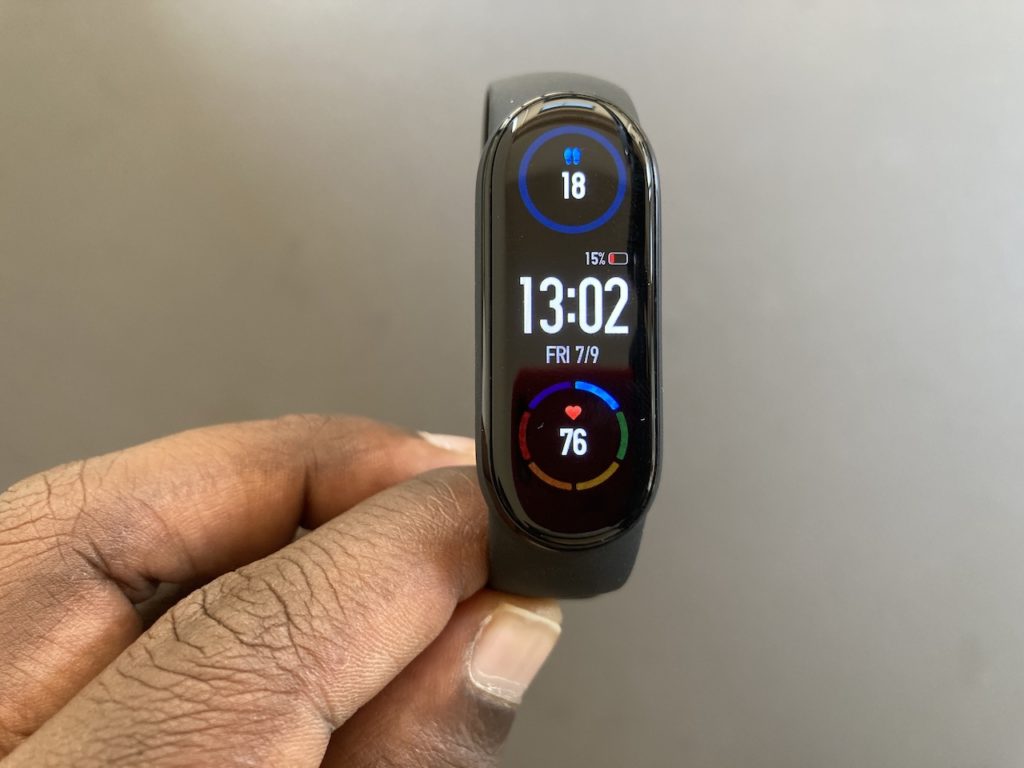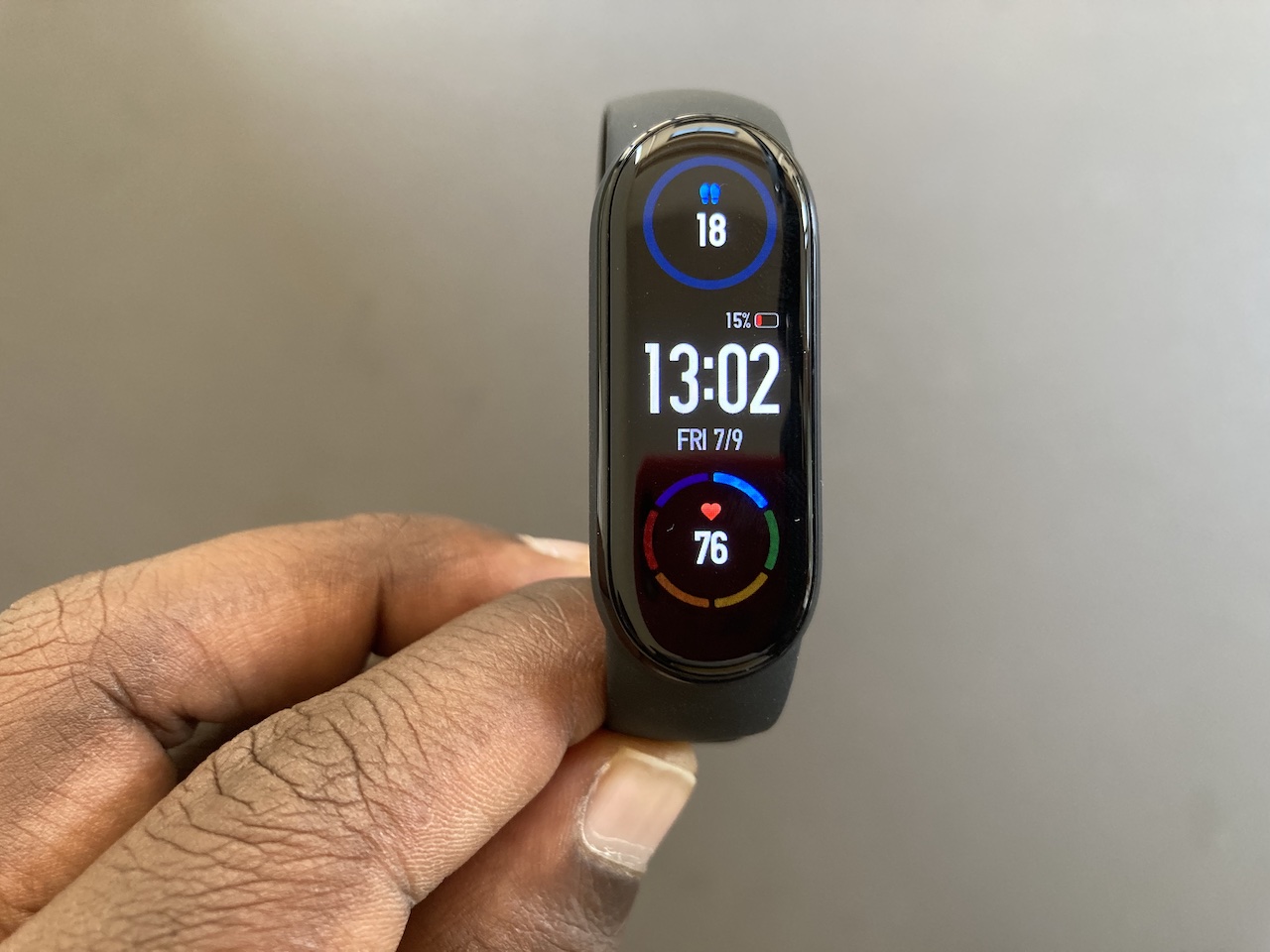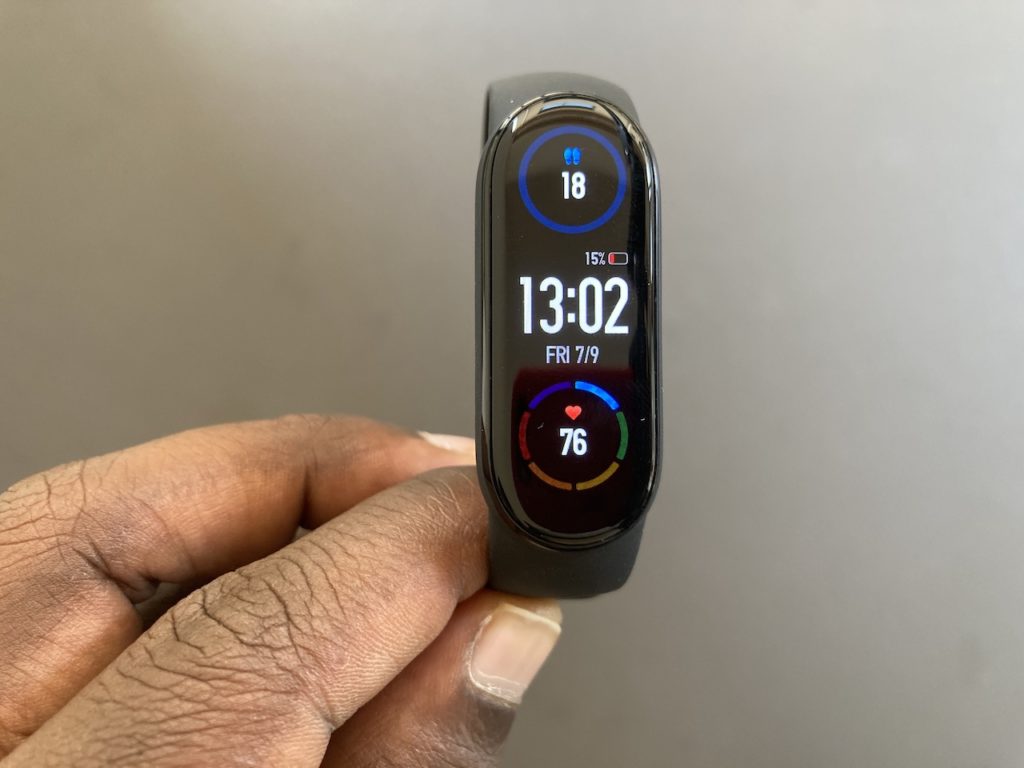 You also get slightly improved screen resolution of 152 x 486 px with the Band 6 up from 126 x 294 pixels. Both are powered by a bright AMOLED display, so you generally won't notice a big difference in terms of resolution.
SpO2 monitor
The most obvious difference between this year's Mi band 6 and last year's band 5 is the inclusion of an SpO2 blood oxygen monitor. Almost every fitness band or smartwatch is including an SpO2 sensor in 2021. SpO2 is the percentage of the volume of Oxygenated Hemoglobin (HbO2) in the blood to the total Hemoglobin(Bh). It is an important physiological parameter of the respiratory cycle of the human body.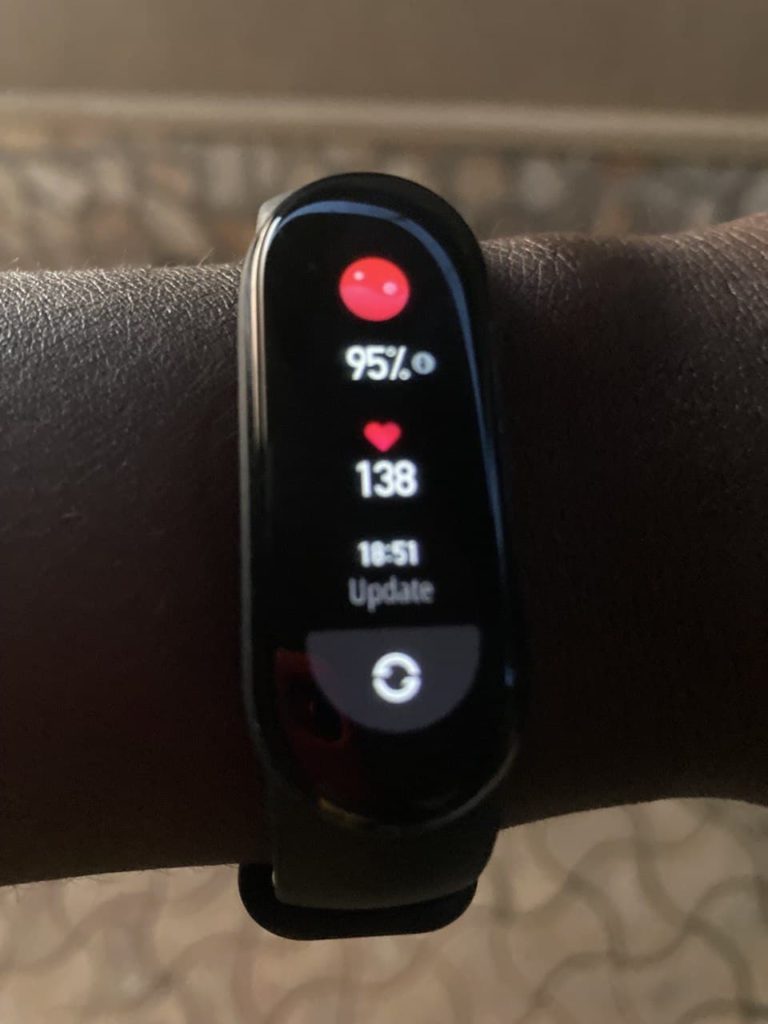 The popularity of this feature is partially attributed to the ongoing Covid-19 pandemic. Your SpO2 readings show the seriousness of Covid-19 infection since it's a predominantly respiratory disease. The Mi band 6 can take SpO2 measurements right from your wrist arm. But it's not as accurate as a standard hospital-grade pulse oximeter. This is why Xiaomi insists that the readings should be taken for reference purposes only.
Workout history
Another feature you will see on the Mi band 6 you won't find in the Mi band 5 is workout history. This is now included in the main menu of the band and it shows historical data of your last workout sessions. At first, I thought this was a minor update that should show up in the Mi band 5 with a firmware update. But the last time I updated my Mi band 5, it still wasn't present.
Advertisement - Continue reading below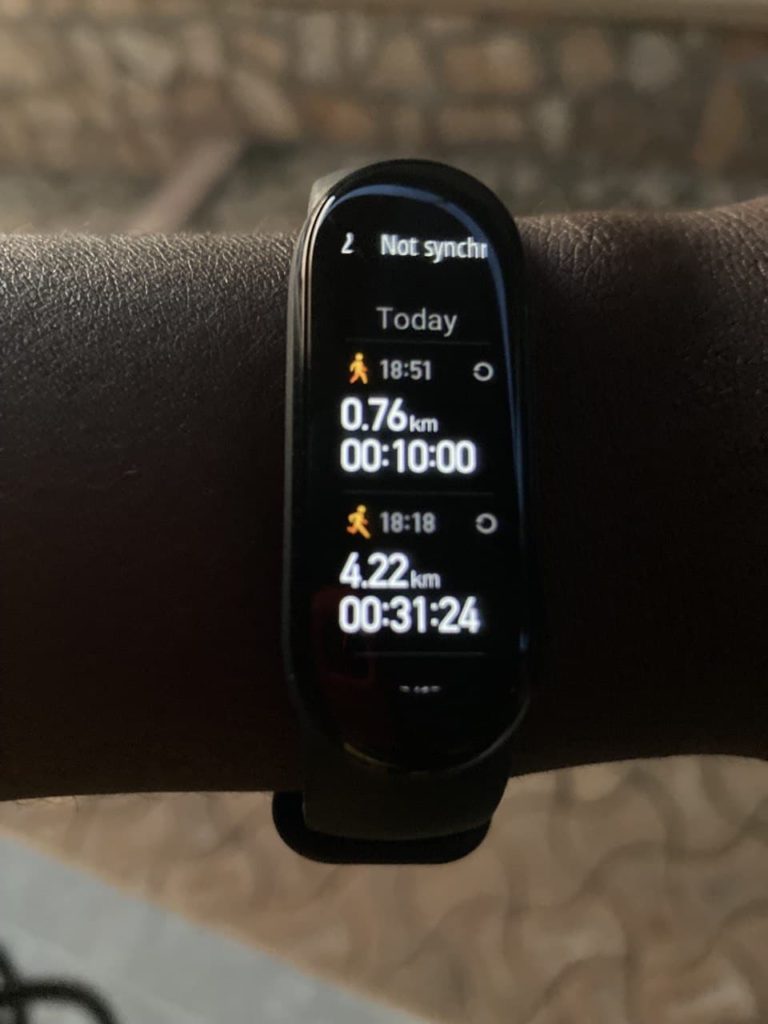 I should mention that you can view your workout sessions from the Mi Fit App for both bands. It's just that having it on the band gives you a quick glance at your performance right after a workout session. Not much of a big deal if you asked me.
Workout modes
The Mi band 5 supports upto 11 fitness modes including Elliptical, Yoga, Outdoor running, Outdoor cycling, Pool swimming, Indoor cycling, Jump rope, Treadmill, Power walking, Freestyle.
Now Xiaomi has added about 20 more modes in the Mi band 6. You get 30 more sports modes including Treadmill, Freestyle, Outdoor running, Cycling, Walking, Pool swimming, Rowing machine, Elliptical, Indoor cycling, Yoga, Jump rope, Dance, Indoor fitness, Gymnastics, HIIT, Core training, Stretching, Bowling, Badminton, Boxing, Stepper, Pilates, Basketball, Volleyball, Table tennis, Cricket, Ice skating, Kickboxing, Street dance, Zumba.
I mostly use my band for tracking walking and running which work pretty well. I actually took both bands with me for my evening runs and they gave me more or less the same results.
Mi band 5 vs band 6 Accuracy test
This is not conclusive, but according to my preliminary tests, the Mi band 6 seems to be slightly more accurate than the Mi band 5. I usually go for evening runs and I have been taking both bands with me. I wear both bands on the same wrist and start the workout session at the same time. The band 6 seemed to be slightly more accurate than the mi band 5.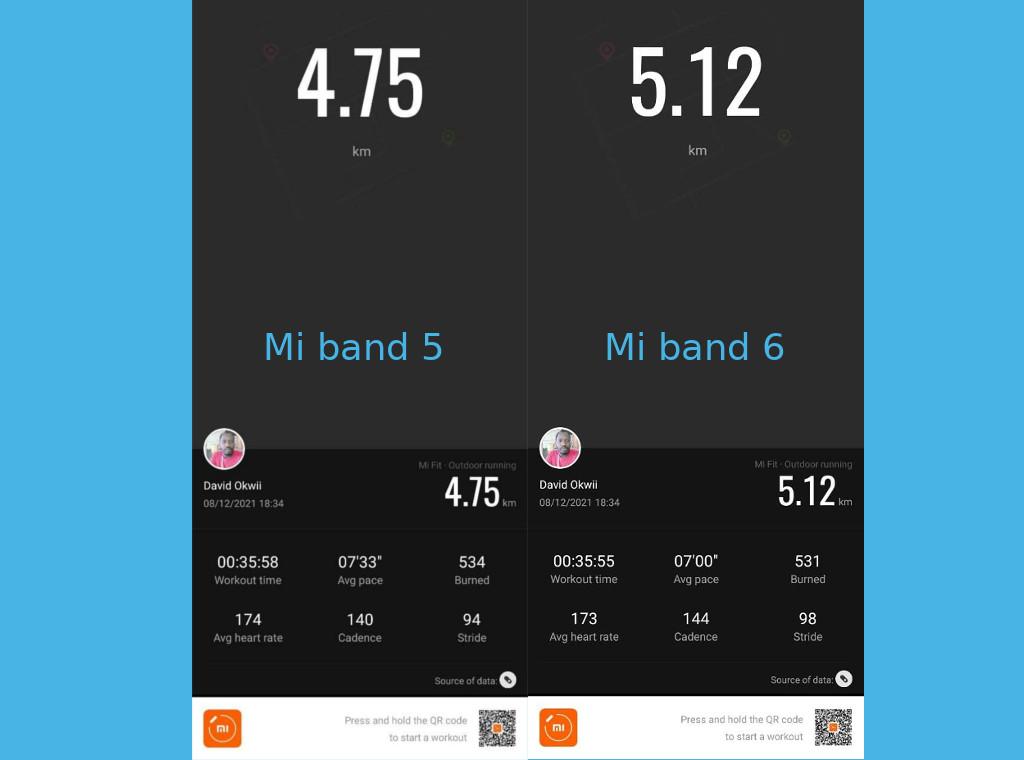 On one workout session, The Mi band 5 gave a 4.75km distance reading while the Mi band 6 gave 5.12km — that's a 300m difference.
Flashlight
The Mi band 6 has a flashlight feature that's absent in the Mi band 5. This is a recent update that came with a firmware update around Aug 2021. A flashlight feature is a software feature, so we might expect it to come to the Mi band 5 as usual with a firmware update.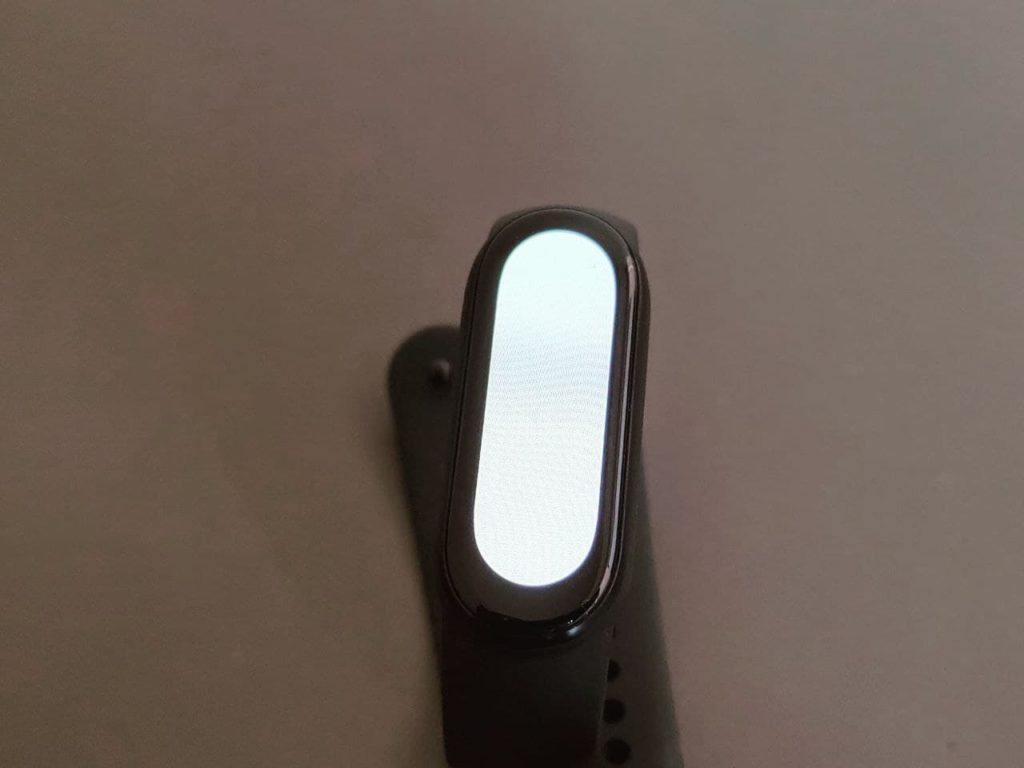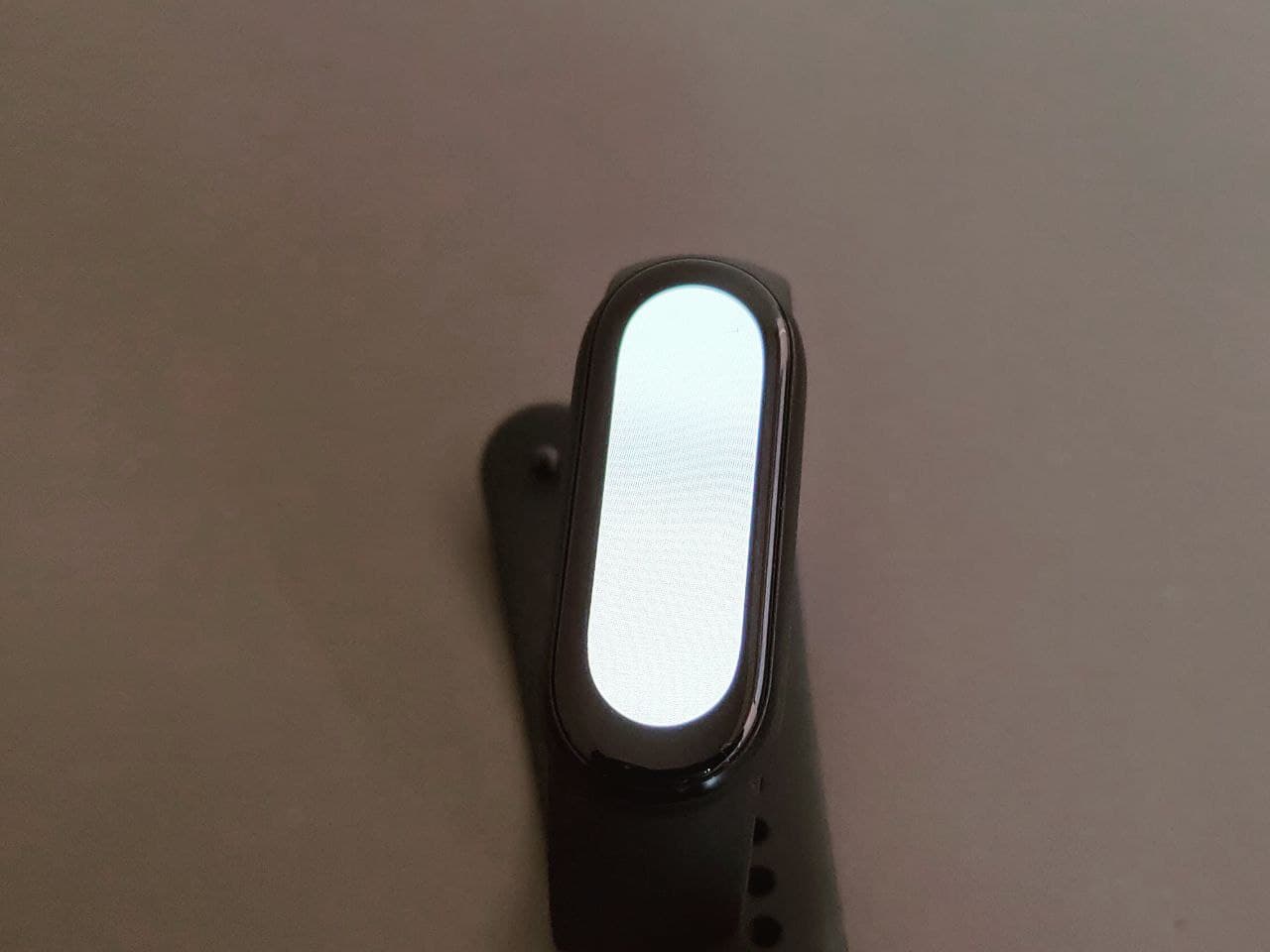 We have updated this post with our video comparison of the Mi band 5 and the Mi band 6;
Advertisement - Continue reading below
An honorary mention is Sleep breathing quality monitoring available in the Mi band 6. The feature is still in beta which means it's experimental at this stage. The band can automatically monitor the sleep breathing quality when it detects that you wear the device during sleep. Breathing quality is closely related to your daily life and poor breathing quality during sleep may cause you to be tired or sleepy during the day.
The Mi band 6 goes for $44.99 on amazon.com or $35.34 on aliexpress.com, or ₹2,499 on amazon India.