The Mi Band 6 is Xiaomi's latest fitness tracker announced at the beginning of the year. This fitness band adds some improvements to last year's Mi Band 5. You now have 50% more screen real estate, SpO2 blood oxygen monitoring, sleep breathing quality monitor, 30+ fitness modes on top of the other features Mi Band is known for all for a sub $50 price point.
I have been using the Mi Band 6 for weeks now as my daily driver just to learn more about this device and to dig deep into what's new. I have to admit, this is Xiaomi's most refined fitness band yet. Take a look at our review of the band 6 if you are in the market for a new budget fitness band. But if you're upgrading from the previous versions of the Mi Band, then this post highlights some new and old features and how to get the most of them. Alright, let's dive in.
Advertisement - Continue reading below
SpO2 blood oxygen monitoring
Xiaomi added an SpO2 blood oxygen monitor to its most popular fitness tracker. The latest version, the Mi band 6 now can take SpO2 measurements, a feature we have seen in more premium smartwatches such as the Apple Watch 6, Fitbit Versa 3 and Amazfit GTR 2.
Read more: Mi Band 6 review: A bigger screen and SpO2 monitor makes this Xiaomi's best fitness band yet
You might ask yourself why you should care about SpO2. Well, SpO2 is the percentage of the volume of Oxygenated Hemoglobin (HbO2) in the blood to the total Hemoglobin(Bh). It is an important physiological parameter of the respiratory cycle of the human body. If you have symptoms of Covid-19, then SpO2 readings can give an idea of the seriousness of your condition. Those engaged in high intensive exercises or go hiking at high altitudes, SpO2 readings are very important to keep track of.
Generally, the lower the value, the higher the risk. 95% and above SpO2 is considered normal. Results between 90-94% need attention and anything below 90% requires hospitalization.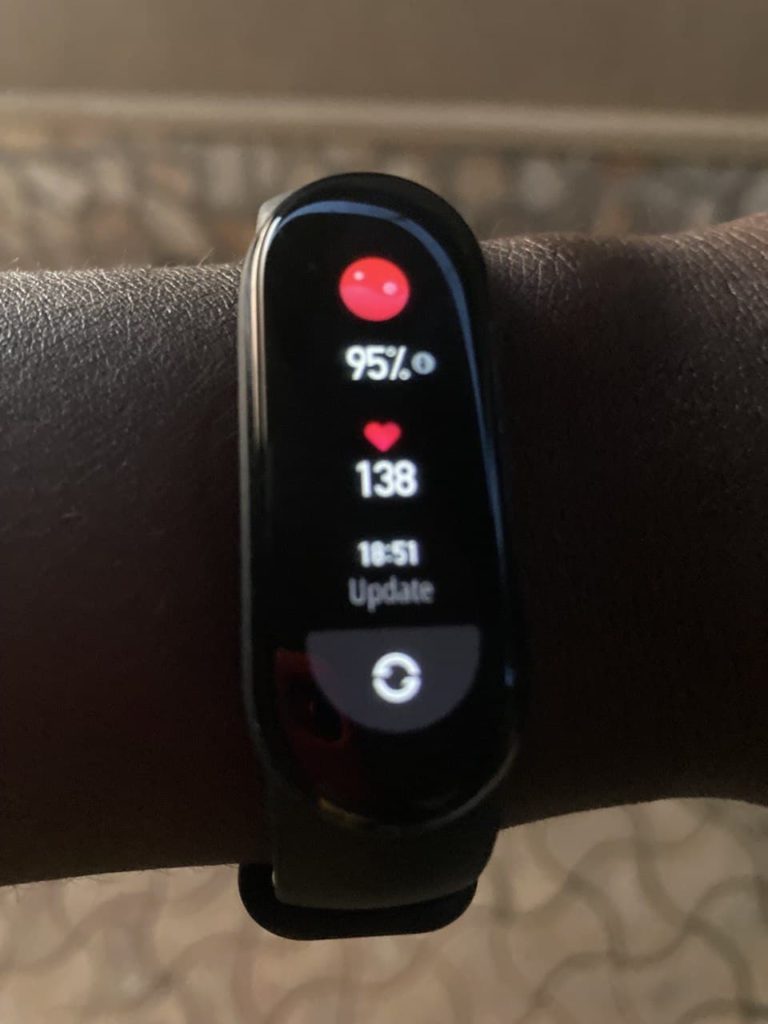 I have been using the Mi Band 6 to keep track of my SpO2 values along with a dedicated Pulse Oximeter. The Mi Band 6 surprisingly doesn't fall far behind the hospital-grade oximeter. The SpO2 feature is right on the main menu.
Here's how to take SpO2 measurement with the Mi Band 6.
Advertisement - Continue reading below
Wear the band a distance of one finger away from the wrist bone.
Place your arm on a firm stationary surface such as a tabletop with the band facing up.
Wear the band tightly with the appropriate sense of pressure on the wrist.
Remain still while the measurement is being taken.
Keep in mind that Xiaomi disclaims that these readings should only be taken for reference purposes only.
Night mode: Sleep better with the Mi Band 6
One annoying thing you'll discover is the Mi band 6 accidentally turning its display on while you're trying to sleep at night. The band "wakes up" whenever you turn your wrist the same way you unlock your phone. This is obviously a desirable effect during the day, but not at night when you're trying to catch some sleep. This can disturb your sleeping patterns when bright light from the band's screen keeps turning on in a dark room. You want to turn this off. You also want the band's screen brightness to be lowered at night.
To turn on Night mode, from the Mi Fit app, go to profile > Mi Band 6 > Band settings > Night mode. You can select "Turn on after sunset" which sets the time from 19:00 to 7:00 or you set your own custom time.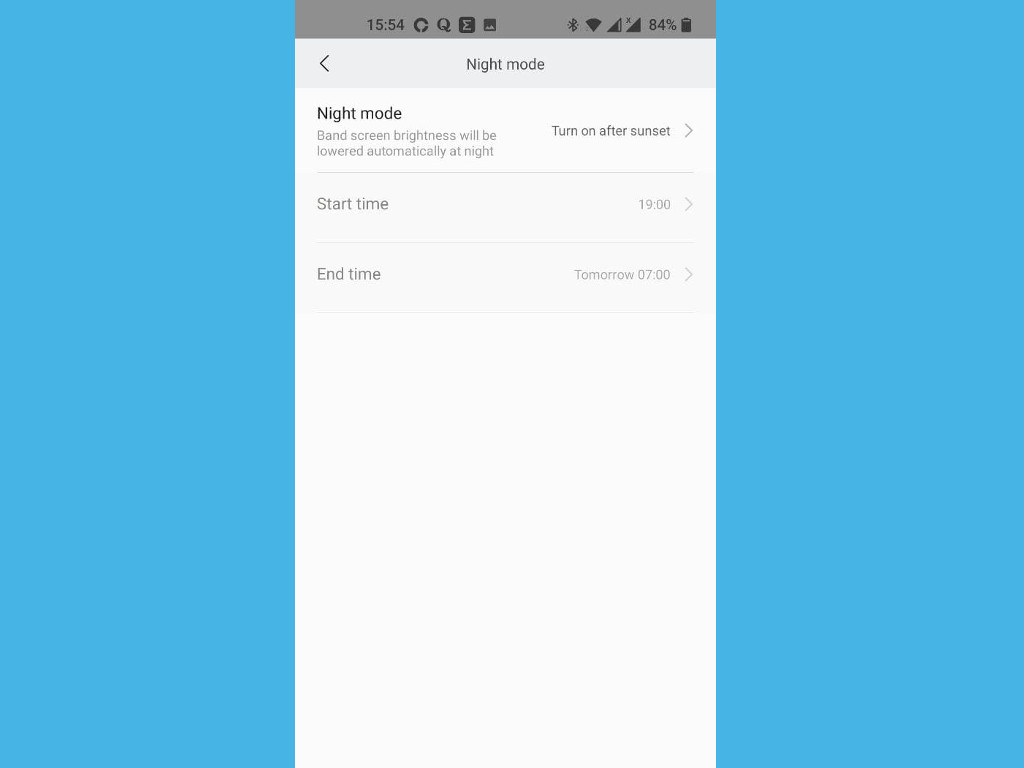 To configure the time for when to wake up the band by lifting your arm wrist, go to profile > Mi Band 6 > Band settings > Lift Wrist to view info and set your custom time.
You want to wear the Mi band 6 while sleeping to track your sleep patterns otherwise if this isn't important for you, you can simply remove the band during bedtime.
Sleep breathing quality monitoring
The band can automatically monitor the sleep breathing quality when it detects that you wear the device during sleep. Breathing quality is closely related to your daily life and poor breathing quality during sleep may cause you to be tired or sleepy during the day. Now there are a number of factors that affect breathing quality including sleeping posture, weight, alcohol consumption.
The Mi band 6 measures your SpO2 or blood oxygen saturation while you sleep and a breathing quality score is calculated in points from 0-100. To turn on sleep breathing quality monitoring, from the Mi Fit app, go to profile > Mi smart band 6 > Heart monitoring. Under the Sleep section you can turn on/off Sleep breathing quality monitoring.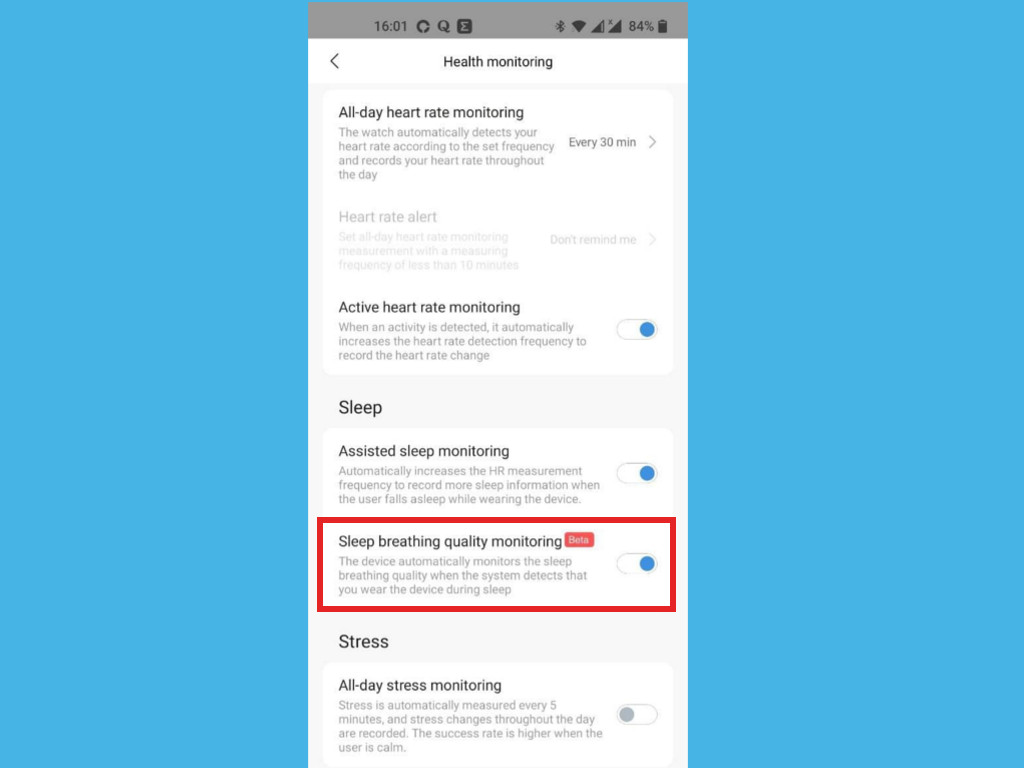 This feature is still in beta though.
Advertisement - Continue reading below
Connect Mi Band 6 with Google Fit App
Xiaomi has its own companion fitness app that goes along with the Mi Band 6 called Mi Fit app available on both Android and iOS platforms. It does a lot including keeping tracking of workout data, changing settings on the band, changing watch faces, updating the firmware among other tweaks. But if you've been using Google's fitness app with your phone, then you can simply sync data from Mi Band 6 with your Google Fit account. Keep in mind, not everything is synced.
To connect your Mi Band 6 with Google Fit, from the Mi Fit app, go to profile > Add accounts > Google fit. You will be asked to login to your Google account to authorize the Mi Fit app to share data with your Google Fit account. You can disconnect the Mi band 6 from your Google account anytime.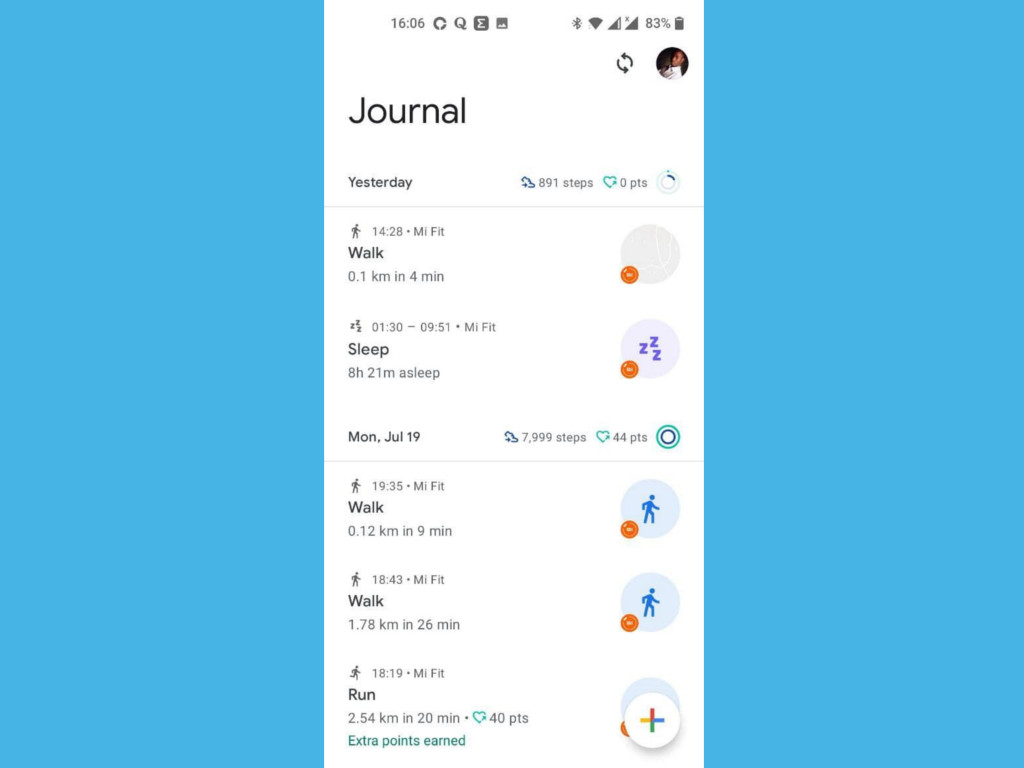 Mi Band 6 Battery saving tips
Xiaomi claims the Mi band 6 can take you upto 14-days without charging. Unless you have turned off most of the features, practically, you can squeeze 7-days of battery from the Mi Band 6 with a few tweaks. First you'll have to turn off continuous heart monitoring. By default, the band will monitor your heart rate every minute especially when you have the Personal Activity Intelligence(PAI) index feature turned on. This takes a toll on the band's battery life.
Related post: Xiaomi Mi Band 5 Guide: 5 Features You Should Turn On
You can turn heart rate monitoring to a more less frequent time interval such as 10, 30 minutes to save on battery. I like to use the 30 minutes interval. You also have the option of using manual heart rating monitoring meaning you measure on demand.
To change heart rate monitoring interval, from the Mi Fit app, go to profile > Mi Band 6 > Heart monitoring. Under all-day heart rate monitoring, select the interval you wish.
Lastly, turn off "Discoverable" mode if you have it turned on. Discoverable mode makes your band visible or discoverable by other devices.
Another way to save on battery is reduce the band's screen brightness. You can do this directly from the Mi band itself. Go settings on the main menu, then brightness and dial it down a few bars.
Advertisement - Continue reading below
Workout history
With the Mi Band 6, you can now view your workout history right from the band. Previously, if you wanted to view your workout data, you needed to open the Mi Fit app, Xiaomi's companion workout app. Now, workout history can be found from the main menu. You can of course view much richer data from within the Mi Fit app.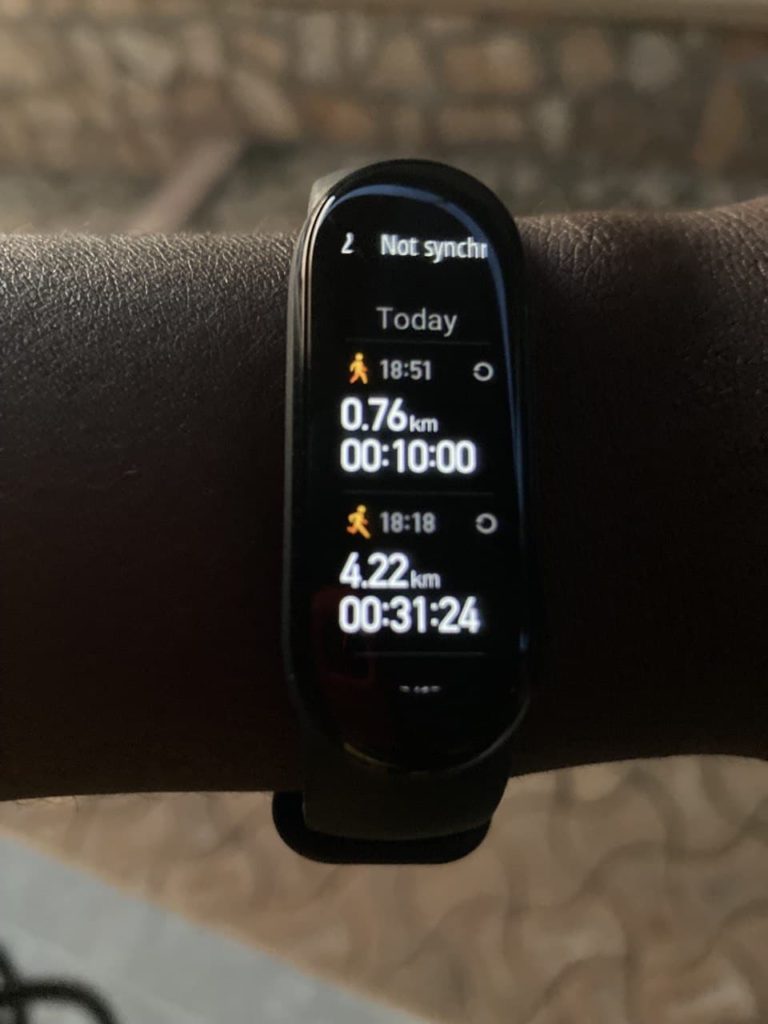 Flashlight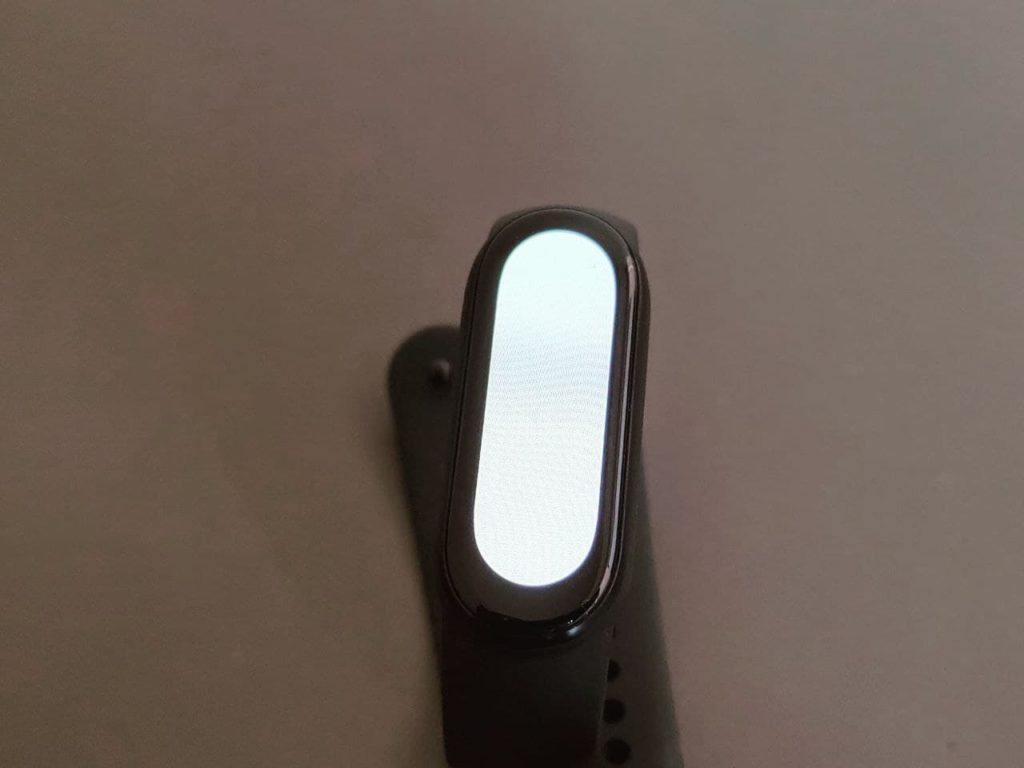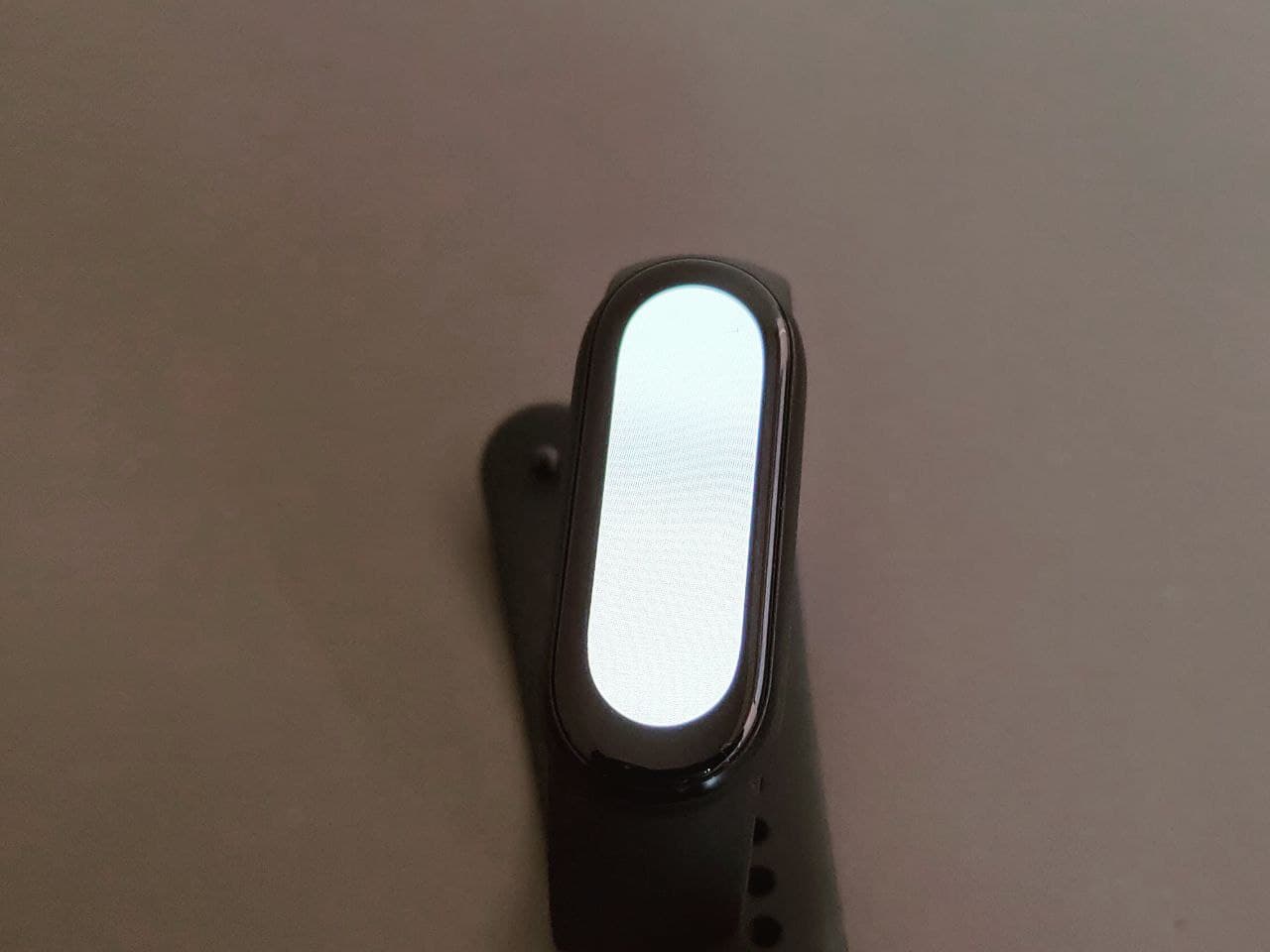 Update: With a new firmware update, the band 6 now has a Flashlight which you can turn on in the dark. This feature has been released in firmware version 1.0.4.38. Read more about how to enable the flashlight in the Mi band 6.
The Mi Band 6 goes for on $45.33 amazon.com. Alright, that's it from me. If you know of any tips and tricks you have used in the Mi Band 6, let me know in the comments below;